Arcadia Fire- Impromptu Camping Adventures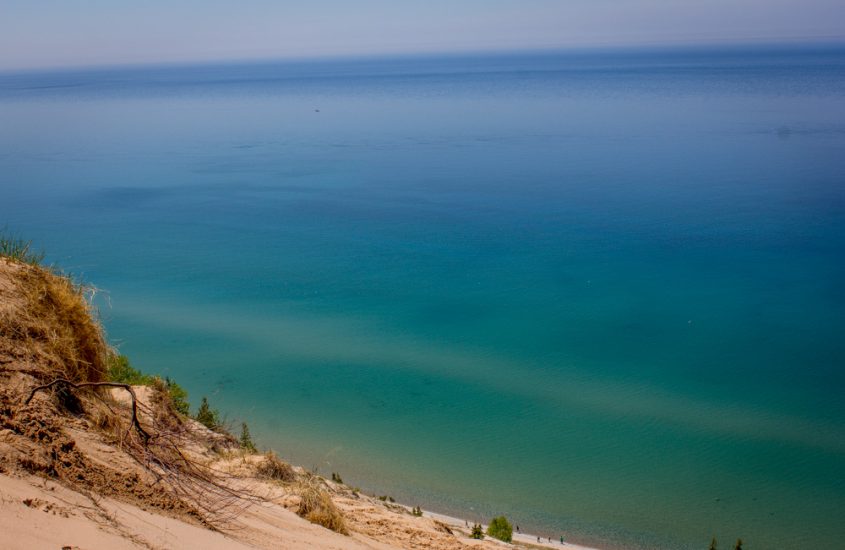 I spent my holiday weekend walking the beautiful shores of Lake Michigan, on a trip that involved zero planning. All I brought were the dogs, some food, a tent and good company. The trip turned out much better than I expected basically because the idea of zero planning chills my Virgo soul to the core. It pretty much goes against everything I am. Don't get me wrong, I LOVE adventures and exploring but I like to have some type of structured plan or itinerary, even if it's just mentally. Well this time I just didn't and it worked out beautifully.
We left in the evening on Friday about three hours later than expected. This didn't bother me because it's pretty typical for one of our trips. Although, due to timing it did make us rethink the destination of our first night because we didn't want to be in the car as long as originally planned. We decided to make camp in grayling night #1 because we know a wonderful rustic campground that is something of a well kept secret. I have been going there since I was about 17 and although it's one of the best locations, people just haven't seemed to of caught on to it. Anyway, you can't make reservations and it's a hike off the beaten path but we had a little faith and went for it. Sure enough, place was empty. We were basically the only people out there. Which was good because we ended up arriving super late. After setting up in the dark we proceeded to drink way too many beverages and stay up till somewhere around 4am taking pictures of the stars.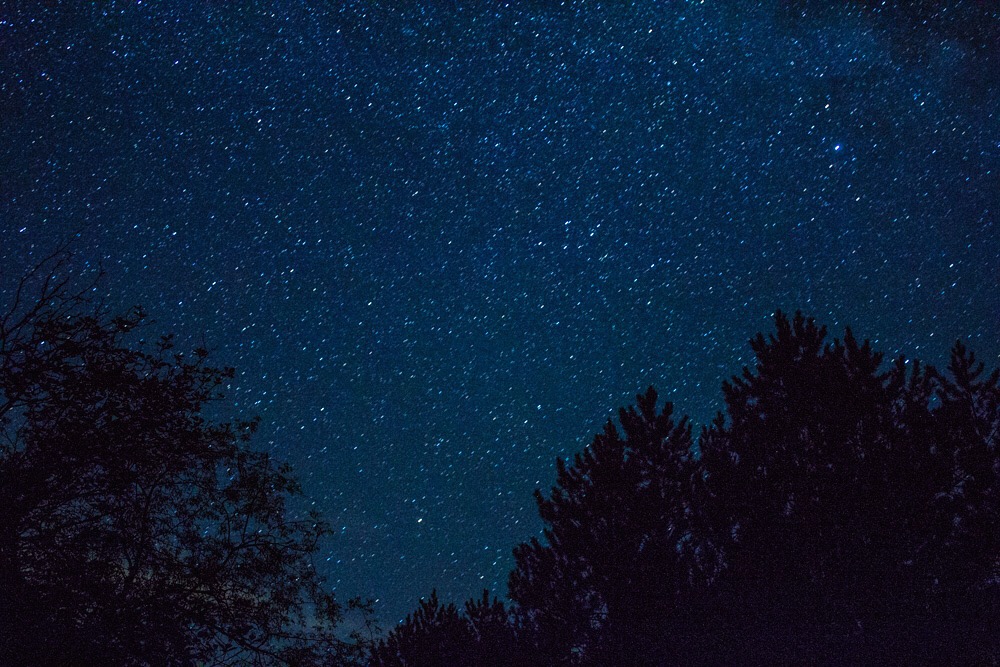 We got something of a late start the next morning due to the previous night's tomfoolery. All the same, we woke up to nearly empty campground, warm temperatures and sunny skies. We cooked some breakfast over what was left of our fire and proceeded to pack up and move on our way.
We cruised towards the west on all desolate dirt roads for the next hour or two. Which for the record, is one of my absolute favorite things to do. Just driving. Music up, shades on and no estimated arrival time. It's one of the only times I really feel truly relaxed and able to let go, which is probably a reason why I travel so much.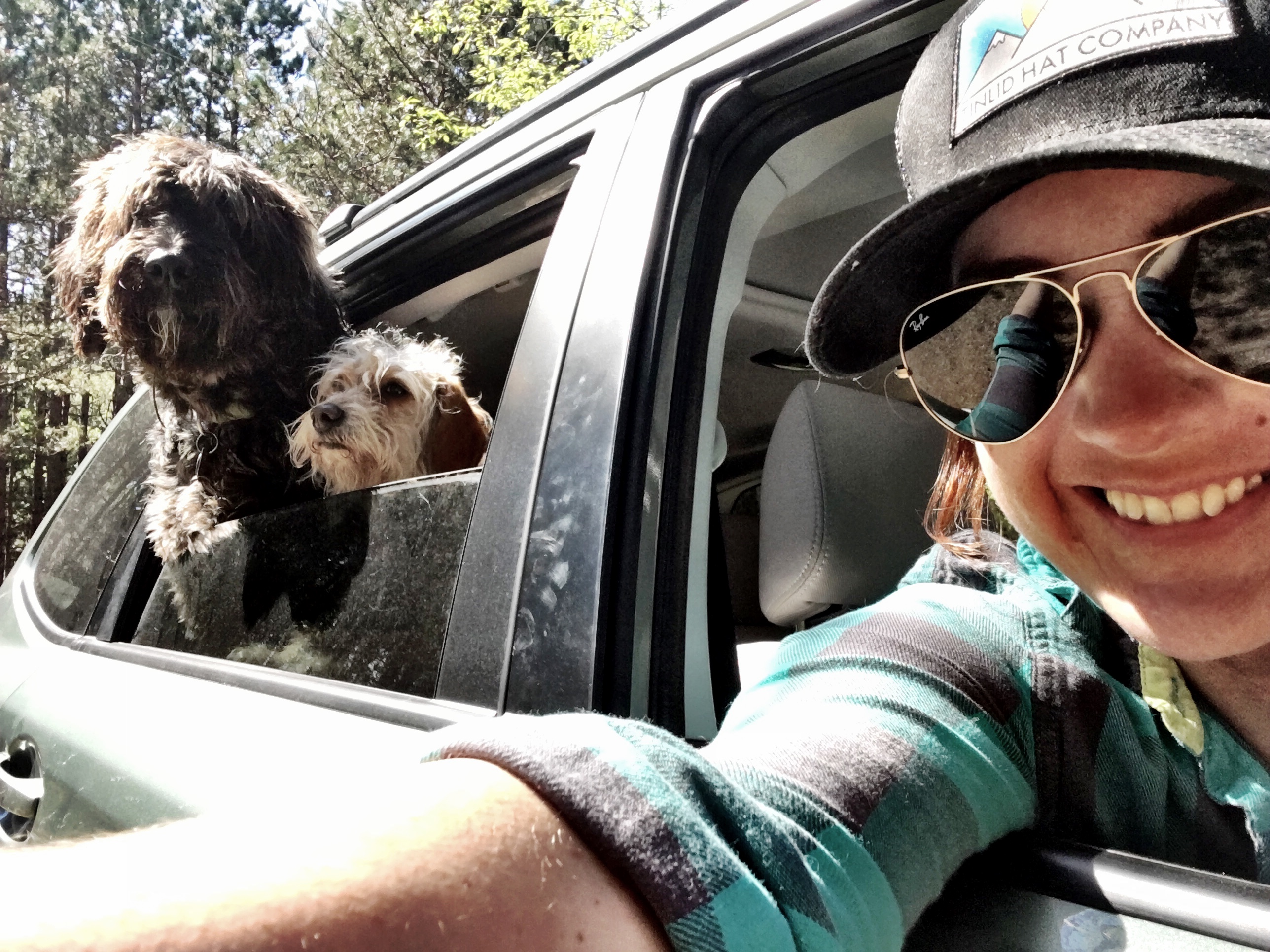 We wanted to go to Sleeping Bear National Lake Shore but had concerns due to it being a holiday weekend and also traveling with the dogs. So I did a little research and decided to check out Arcadia Dunes rather than go to the northern more popular dune area. Both of us are pretty seasoned in Michigan travel, but neither of us had much previous experience exploring this area. Total bonus was dogs were allowed just about everywhere we went. We did some hiking and took in some seriously breathtaking views. If you haven't had the opportunity, you really need to check out Arcadia. It's something of a hidden gem.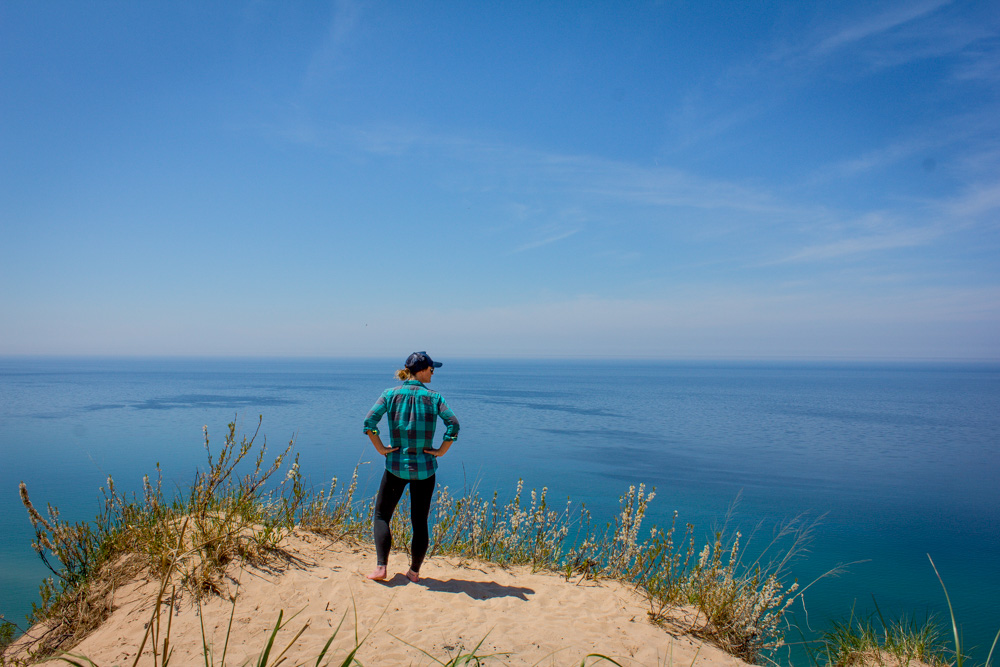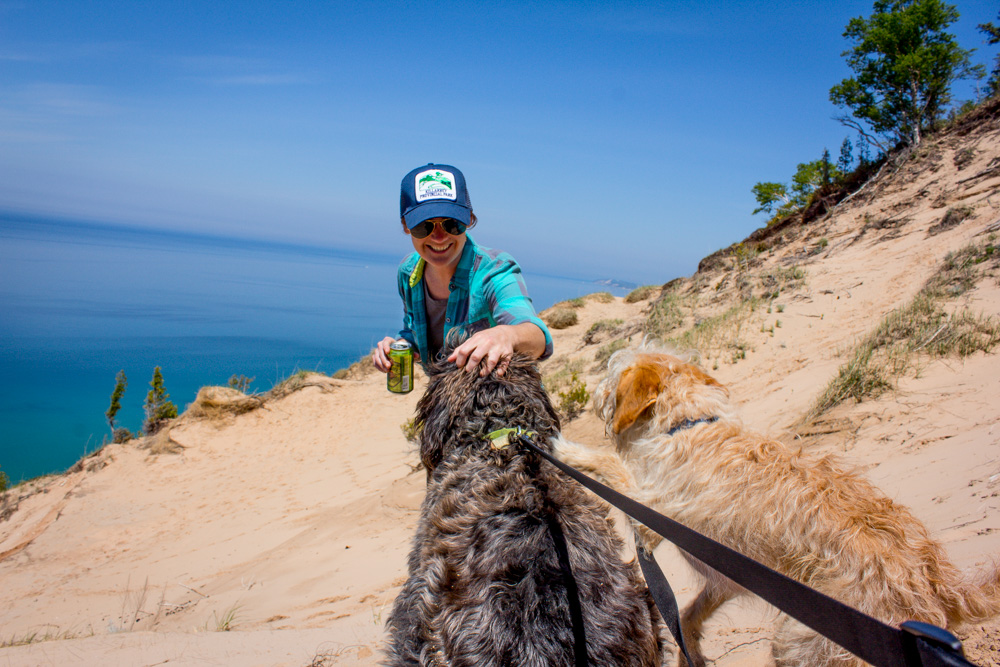 After a few hours of hiking we decided we needed to make camp so we were set up and taken care of for the night. We wanted to take another evening hike to watch the sunset and didn't feel like setting up in the dark again. We headed inland a bit to Interlochen. I had a friend provide me with some useful information recently regarding Michigan DNR laws. He explained to me that dispersed camping was allowed on any state land as long as you were 50 feet from water and at least a mile from any organized campground. All you need is a free permit that you can pick up at any DNR station or print up online. Pick a spot, set up camp and hang the permit on a tree. BOOM. It's seriously that easy.
We found a great little spot that we felt safe at. I will say, that's the only thing about back country camping, it feels a bit eerie at night. Calm, peaceful and relaxing, yeah. But also just a little hint of fear. I have a great imagination and it really seems to go to work when I'm alone in the woods at night. All the same, here I sit writing this blog, so it's obviously just me being a big baby.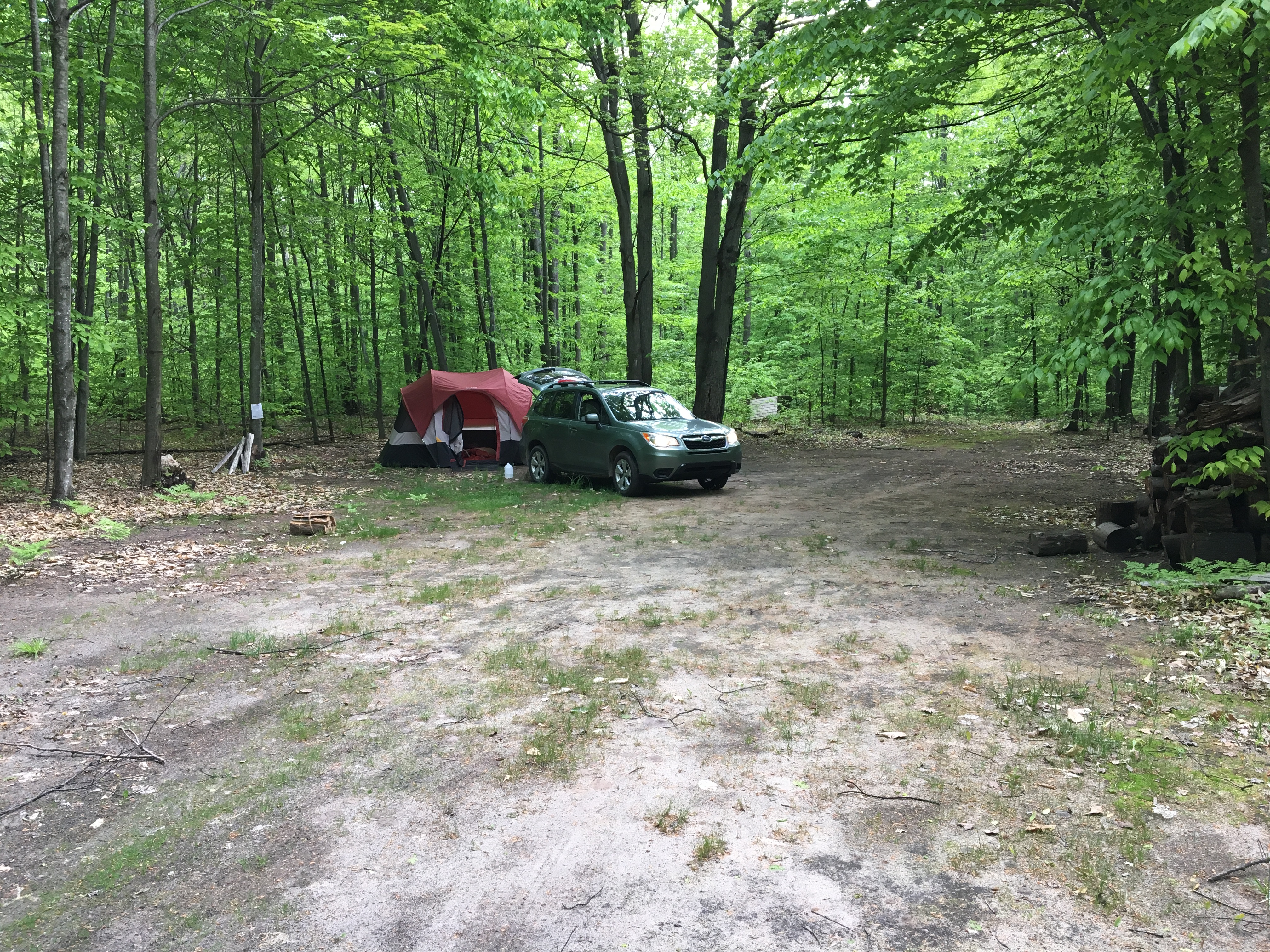 After we finished setting up, we migrated out to empire for our sunset hike. There is a great overlook that we luckily only had to share with a few other people. It was a perfect mild night and the sky put on a nice little show for us. By the time we hiked out it was about dark. We had just enough time to get back to our designated sleeping site and make a fire.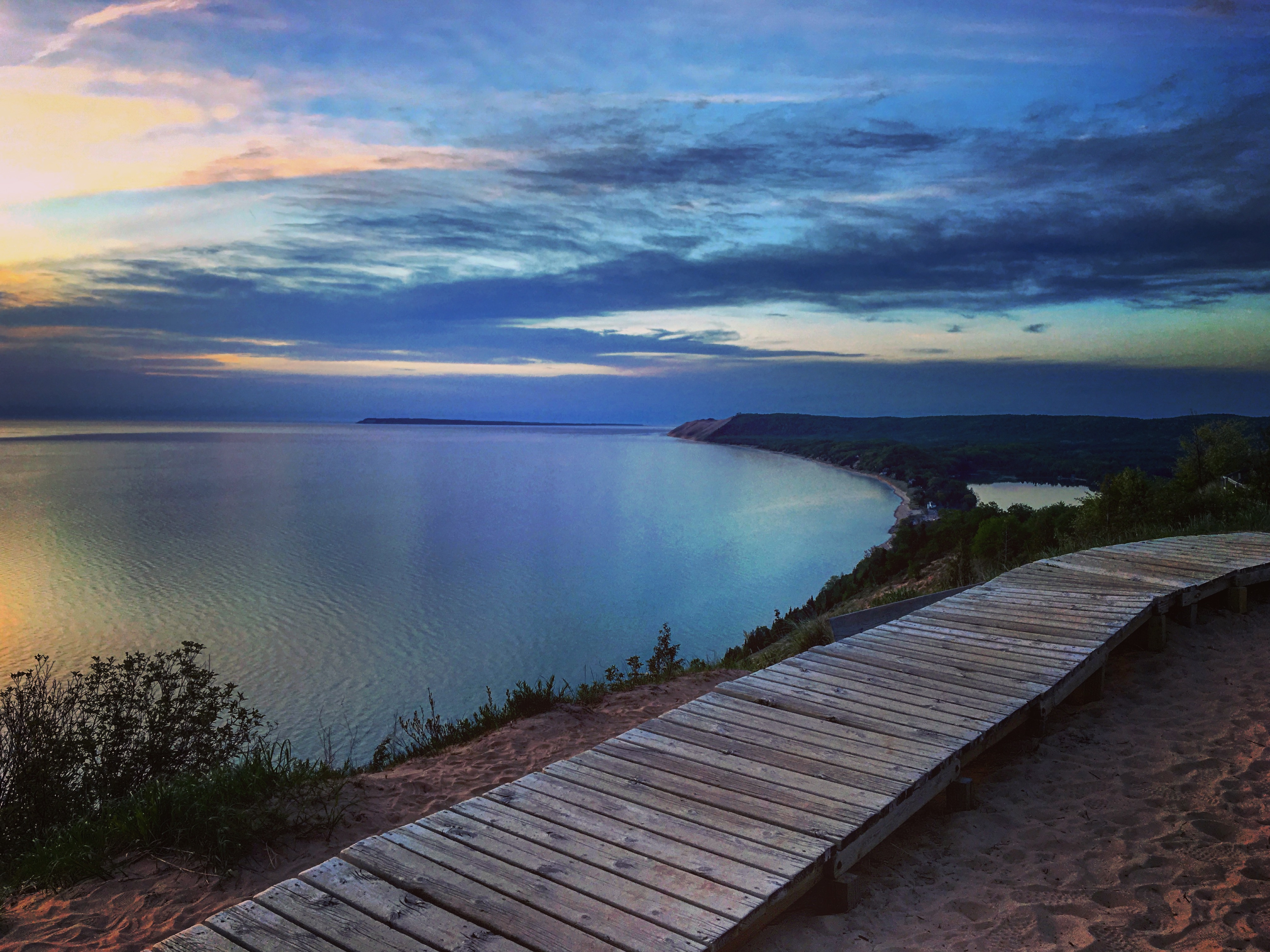 We woke up relatively early on Sunday and decided to pack up because the weather report was calling for rain and lots of it. We both had Monday off but figured we would just cruise in the direction of home base and see what type of trouble we could get into on our way. We took the scenic way home since we didn't need to be back by any particular time. We stumbled across Good Hart Brewing Company in Hart Michigan and decided to have some lunch and a few beers. This place was delicious! Highly recommended if you're ever in the area. After a few drinks it was time to start making real moves to get home. We wanted to be home at a reasonable time Sunday night so that our Monday could be spent out on the lake kayaking. Which we did and it turned out to be an absolutely beautiful Memorial Day.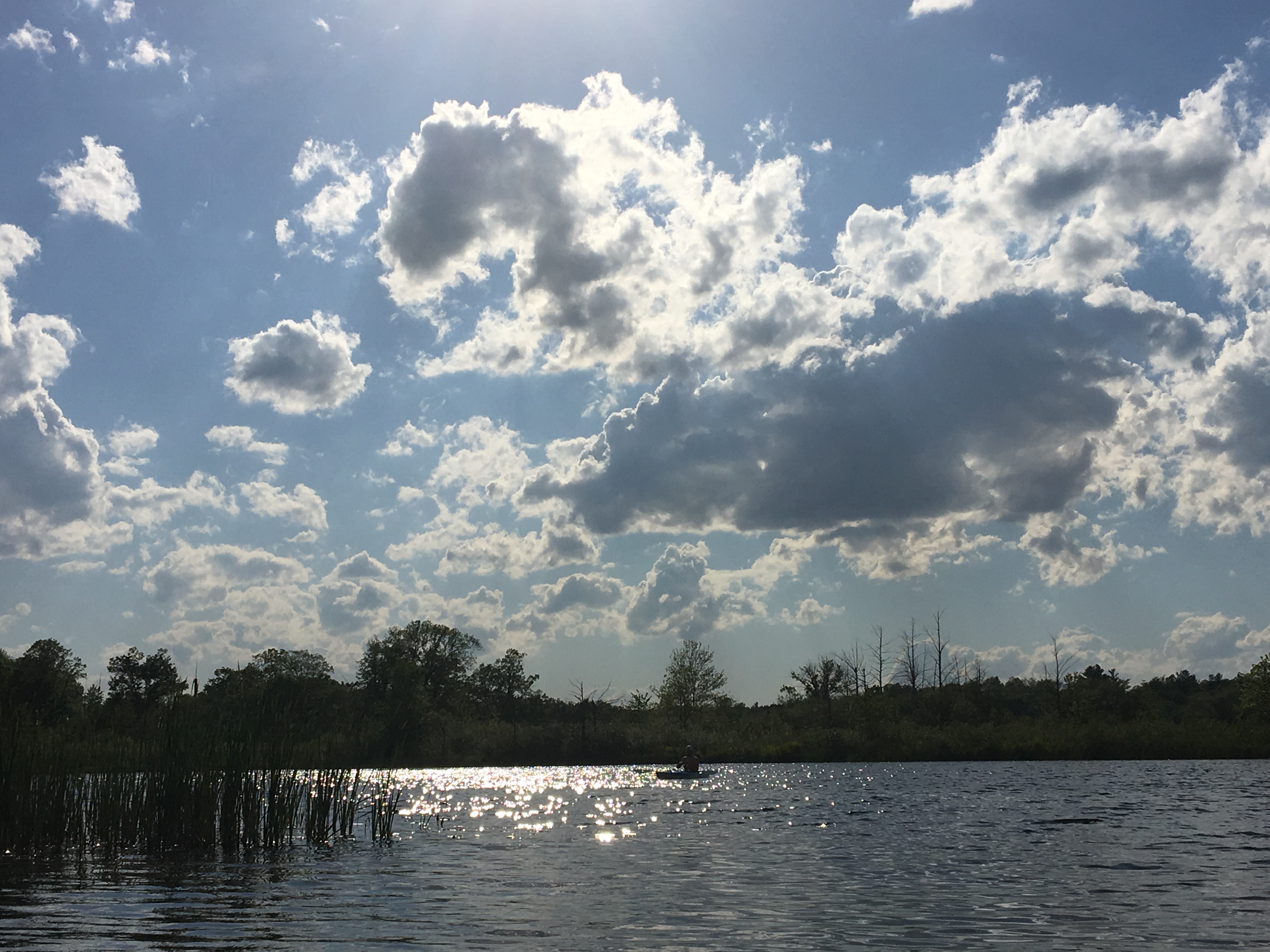 So like I said at the beginning, this trip was a complete success as far as impromptu adventures go. It was eventful, exciting and low budget. We explored tons of places that we have never been and learned some useful lessons about camping and backpacking. Bonus, I was able to survive a trip without being the designated tour director. Of course this whole "letting go" thing is a work in progress for me. But in my humble opinion I think trip #1 was rather victorious. I'll keep you posted on the next adventure.