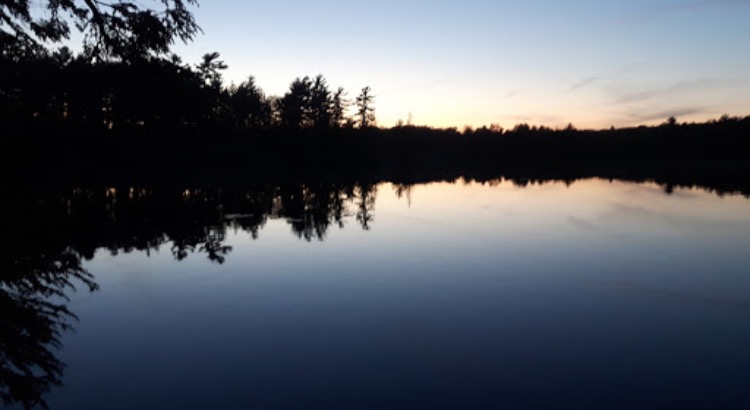 Living in Michigan has an abundance of perks if you're an outdoor junkie like me. From the beautiful untouched wilderness of the Upper Peninsula to the four surrounding crystal clear Great Lakes. Even with all of that, my favorite part still has to be bordering magnificent Canada, and having such easy access to some of Ontario's beautiful provincial parks.
I have always been a camping enthusiast but it wasn't until I began to plan trips to Canada that I discovered my sense of adventure had been kicked into high gear.  There are so many amazing and beautiful places to see in Ontario alone.  I have only begun to get my feet wet when it comes to exploring Canada, but I already feel like I have seen some gorgeous areas.
Here's a few of the parks/areas that I have already checked off my list, that are well worth the drive:
Killarney Provincial Park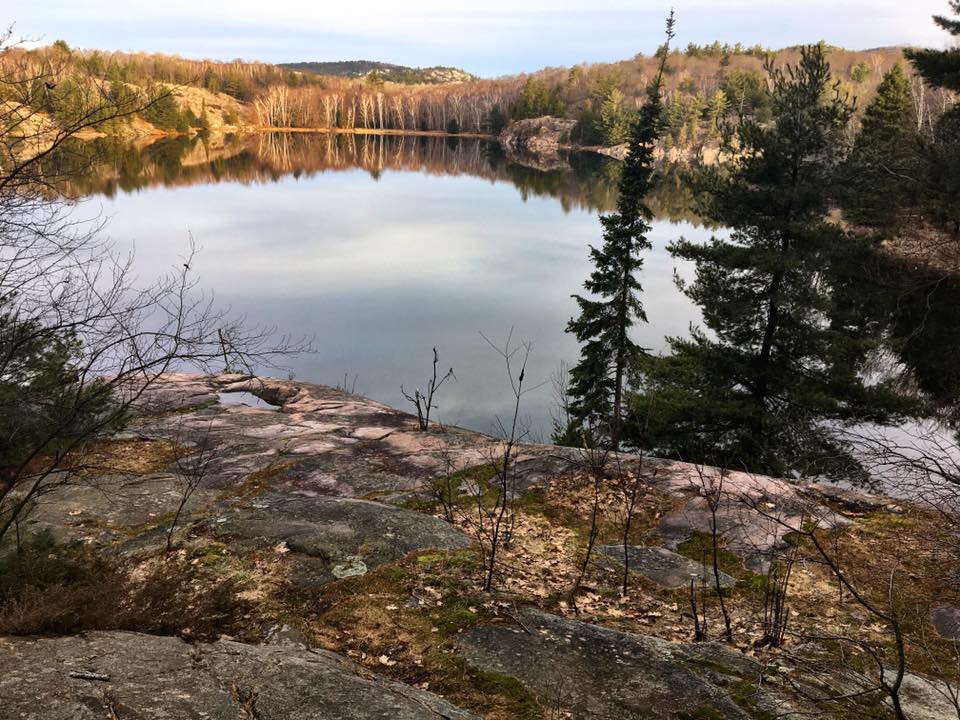 Killarney is the most northern park I have stayed in to date and it is the kind of place that sets the bar pretty high for anything that comes afterwards. Depending on the route you take into Canada it can be anywhere from a 8-10 hour drive.  Although it's longer, I prefer the drive up through Sault Ste. Marie, down into Sudbury, and over to Killarney.  The views, nature and wildlife are absolutely breathtaking and well worth the extra drive time. The village of Killarney is located at the end of a long peninsula, which is only accessible by one two lane desolate highway.  Even during the crowded summer months, it's rare to see much traffic driving on this road.  Due to this, it makes for great wildlife watching, I actually saw my first moose on that road, so keep your eyes peeled!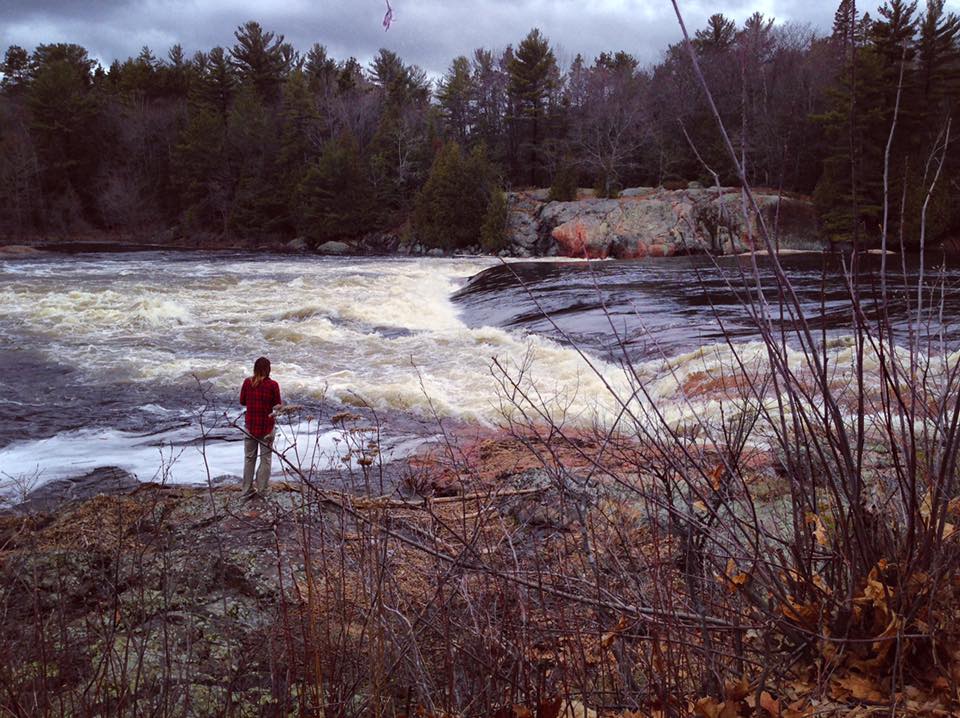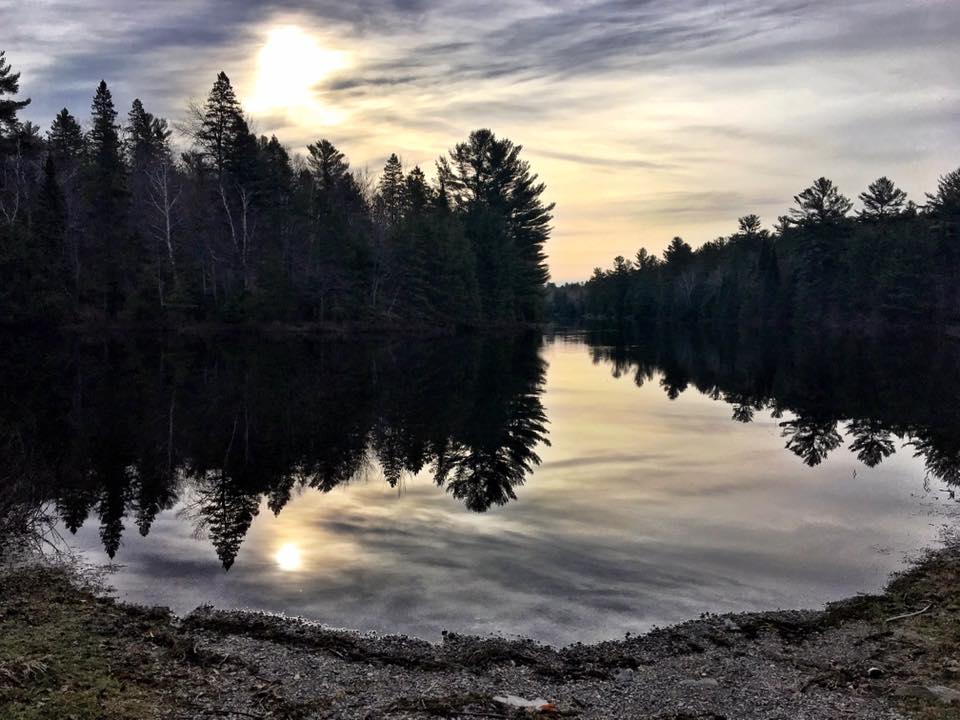 Killarney has been a park since 1964, and even with being set so far off the beaten path is still one of the most popular provincial parks in Ontario.  I have actually made multiple trips to this park and currently in the process of planning another.  The park has something for everyone, from car camping to backcountry paddle up sites, there is no shortage of places to stay.  The park campground also offers canoe and kayak rentals at the outfitters and multiple hiking trails that range in distance.  The longest trail is the Silhouette Trail. This trail is a long-distance loop around the entire park which takes around seven days to complete. The trail is heavily used by both long distance backpackers and day hikers. The Crack is one of the park's highest and most popular peaks. It is a sweaty two hour endeavor to reach the top but the view is so worth it though!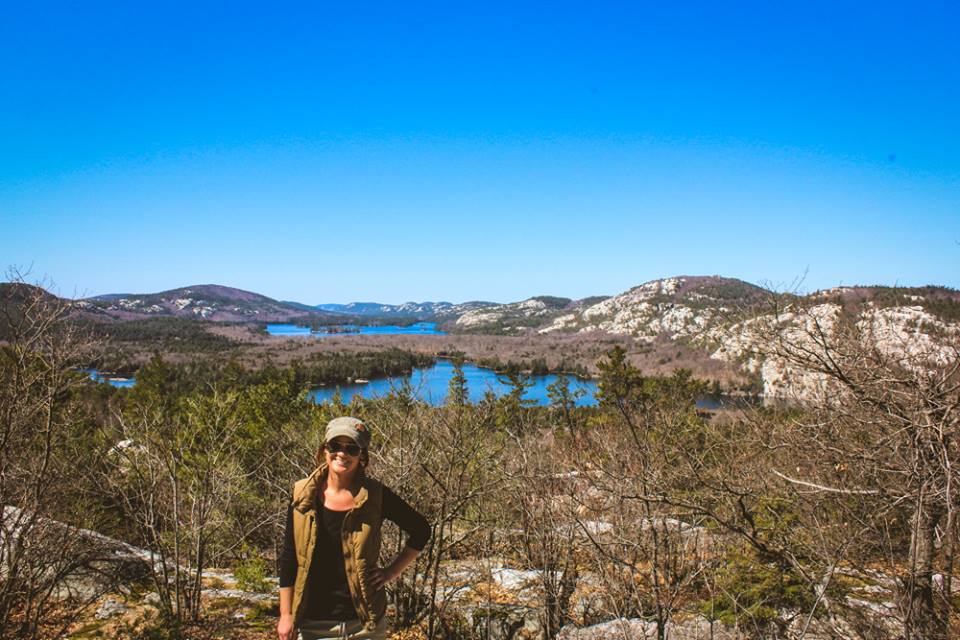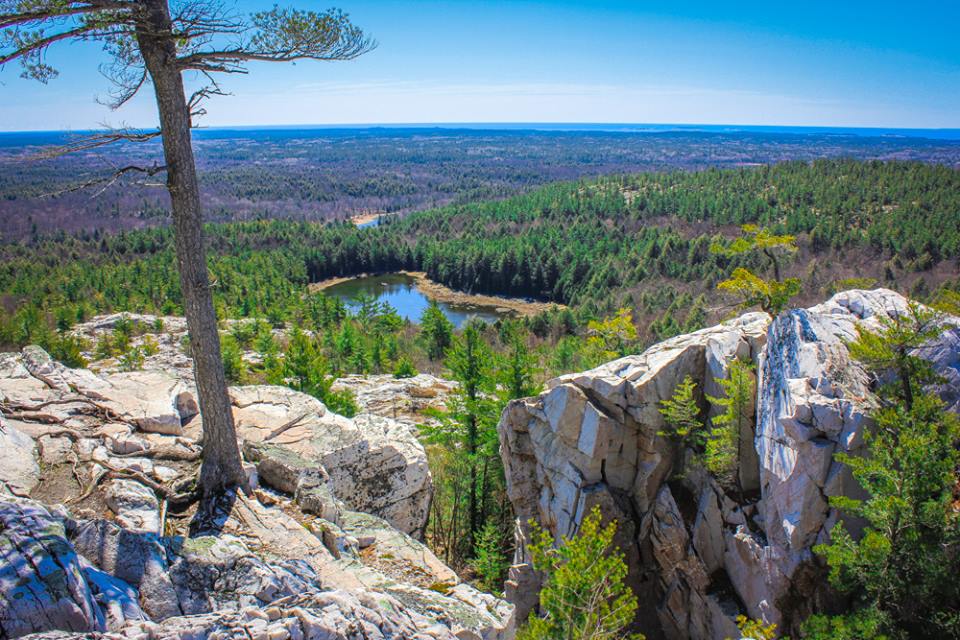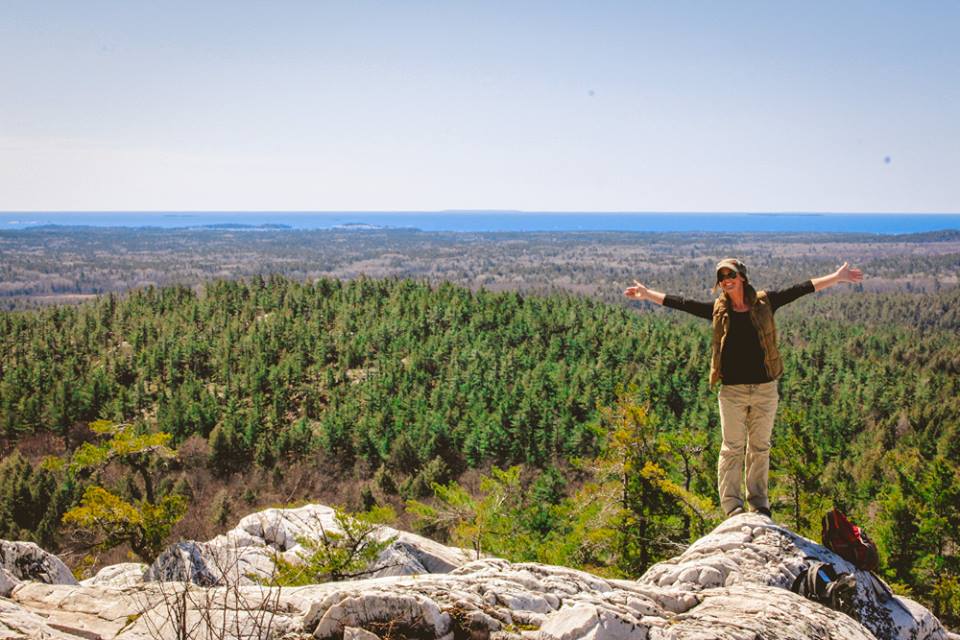 You can rent equipment or book a guided outing with Killarney Outfitters, which is just a few short miles up the road from the campground. You don't need to be overly advanced in either canoeing or camping for this trip, but general physical fitness and a love of the outdoors is suggested. Also note, that this is not glamping.  Even the car camping sites are limited to outhouses and small sinks for daily hygiene.The backcountry campsites have a thunder box toilet, which is essentially a wooden box with a hole and a loosely built fire pit for cooking. Just a warning, there are lots of bears in this area.  So keep all food locked away or out of reach. Unless you want you want to wake up to the surprise of unexpected visitors. If you want to enjoy a getaway at Killarney just be sure to get your camping permit for the park sorted out as early as possible on the park's website.  Due to being such a popular destination, the reservable sites do fill up fast.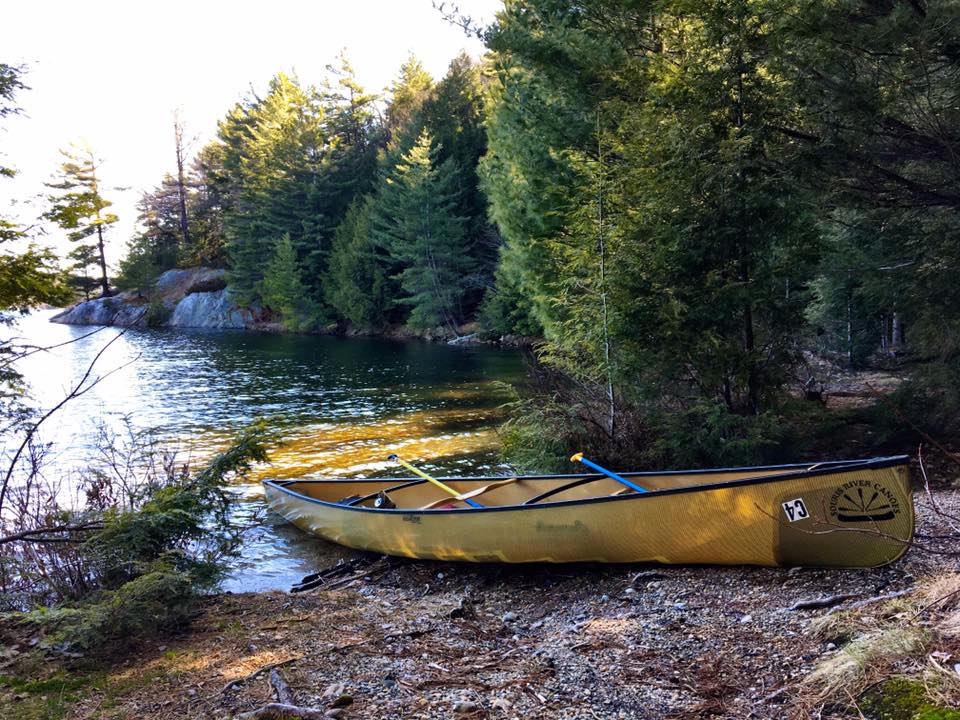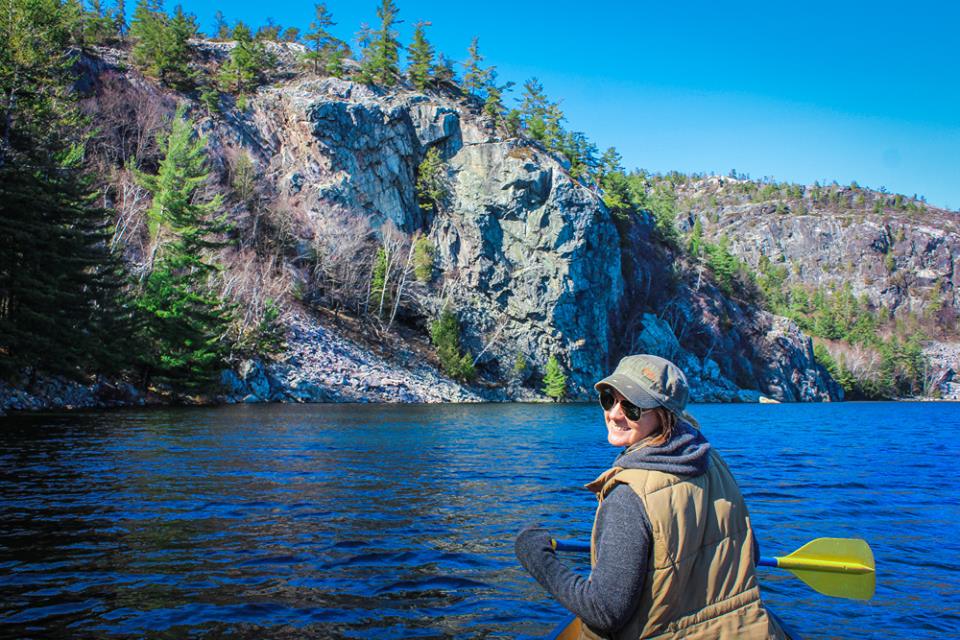 Killbear Provincial Park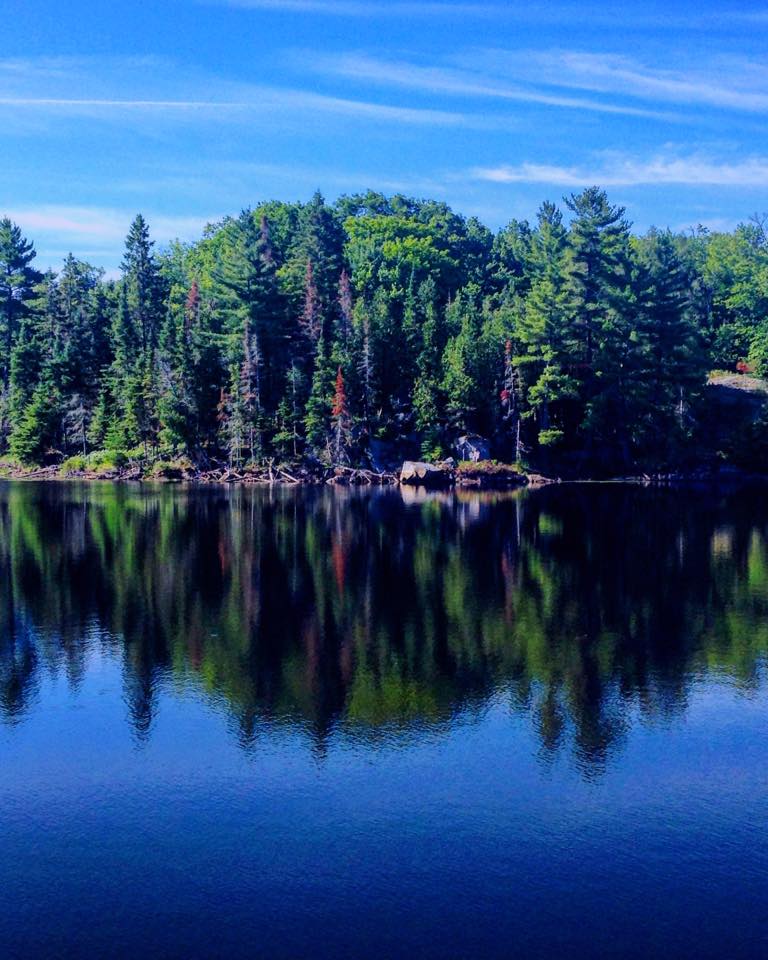 Located just North of Parry Sound on the Eastern Shore of Georgian Bay is Killbear Provincial Park. In a small village called Noble, this park offers a diverse landscape from the granite rocks to the soft sandy beaches to the thick green forests.
I believe this is the largest of the parks I have stayed in so far. Offering seven different campgrounds with 882 campsites, booking my stay online without knowing much about the place was a touch overwhelming.  I didn't get a chance to explore all seven campgrounds but from what I could see, there wasn't really a bad site.  Each campground had a designated beach for swimming or you can explore the many shorelines, some rocky or sandy.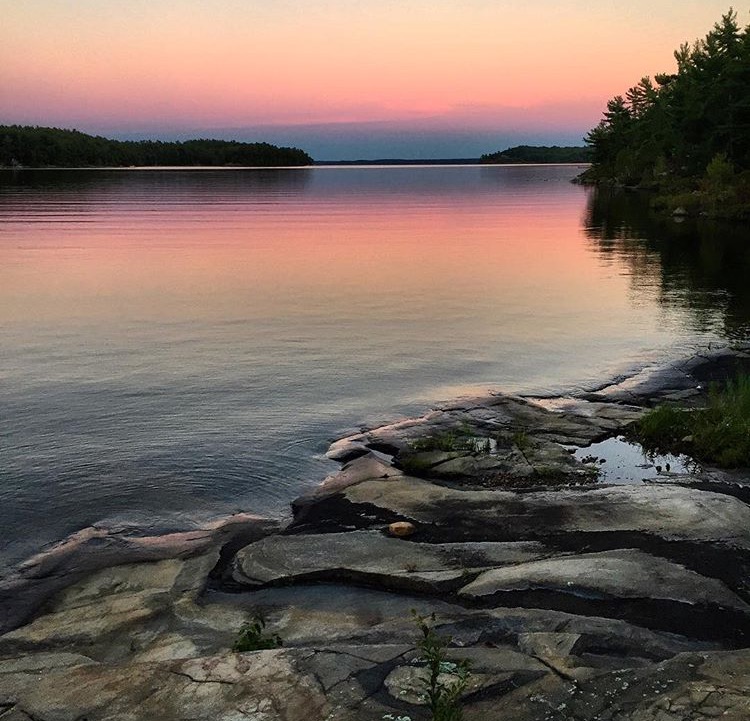 The largest beach stretches from the Kilcoursie to Georgian campgrounds and is about three kilometers long.  Killbear also offers miles of scenic hiking or cliffs to jump off of into the magnificent Georgian Bay. My last trip here actually got rained on so I wasn't allowed nearly the amount of exploring time I would have liked. Because of that, another trip to this park will be in my near future as well.
Presqu'ile Provincial Park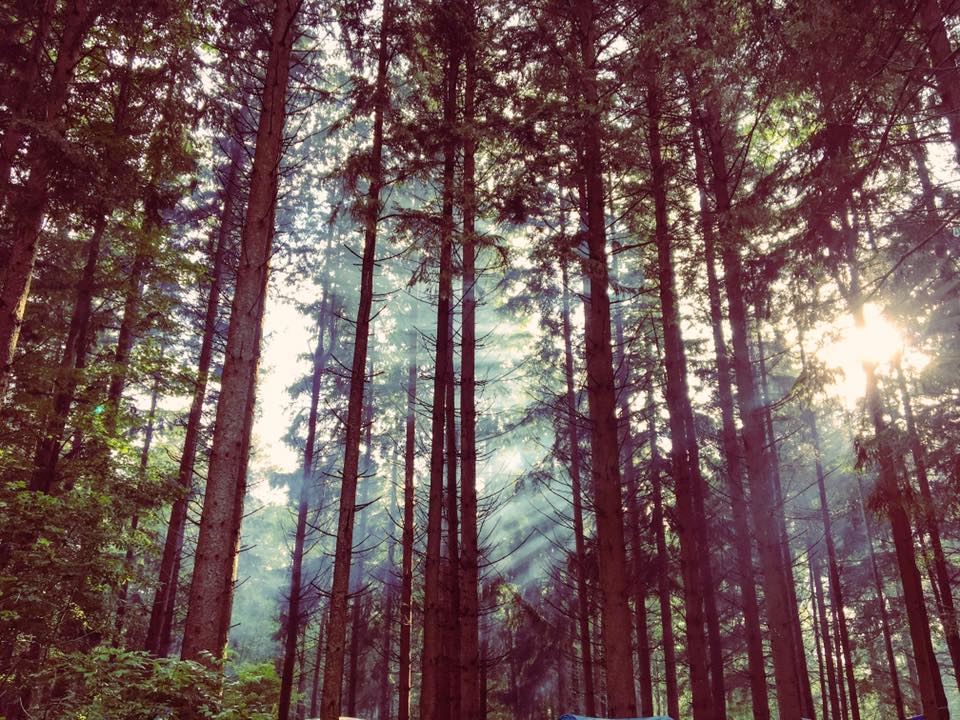 This was my most recent provincial park stay, and a soggy one at that. Located in the small city of Brighton Ontario, it's name actually means "almost an island".  Which is ironic because when I was there about half the park was underwater due to recent floods.  All three beaches and majority of the hiking trails were closed.  We had a very late arrival into the park only to search through the darkness for a giant mud puddle that was our campsite.  We actually ended up switching sites in the morning, which was an excellent idea and pretty much saved the trip.  The second day was absolutely gorgeous and I was finally allowed the opportunity to swim in Lake Ontario for the first time, which was the only one of the great lakes that I had yet to swim in.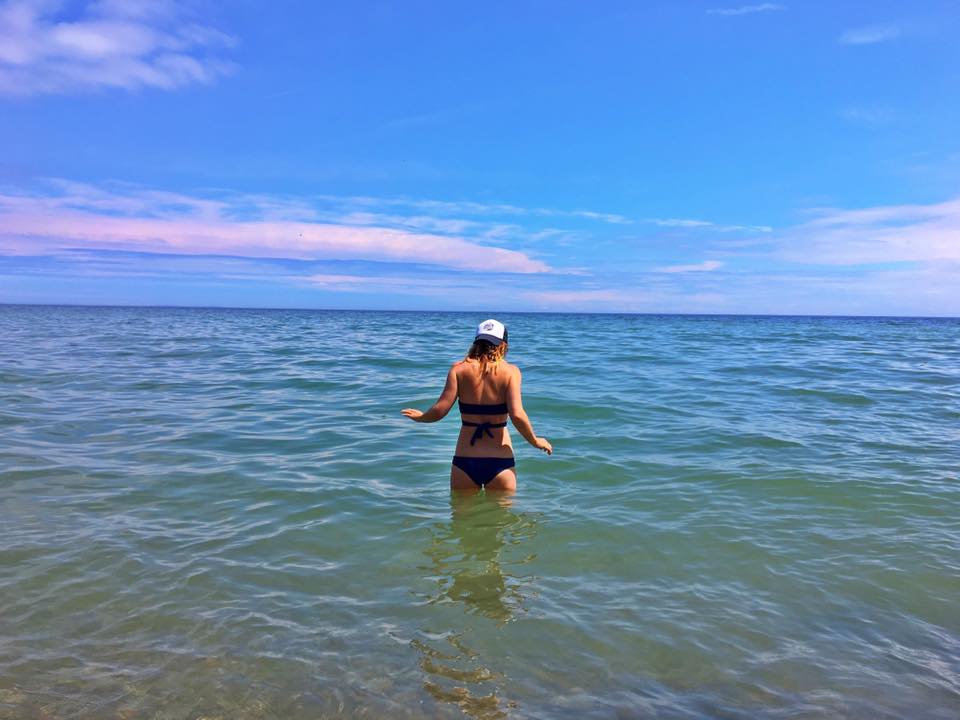 The soggy conditions of the park limited our hiking and exploring a bit.  Not to mention all that water made a nice breeding ground for the bloodsuckers. I consider a few bugs a small price to pay for all that beauty though, and it's part of living closer to nature and gorgeous views. From what I gathered I don't think people come here for the hiking trails or the views though, it's ultimately about the beach. The second night we were lucky enough to have a clear dry night that ended with views like this one, which made it all worth it.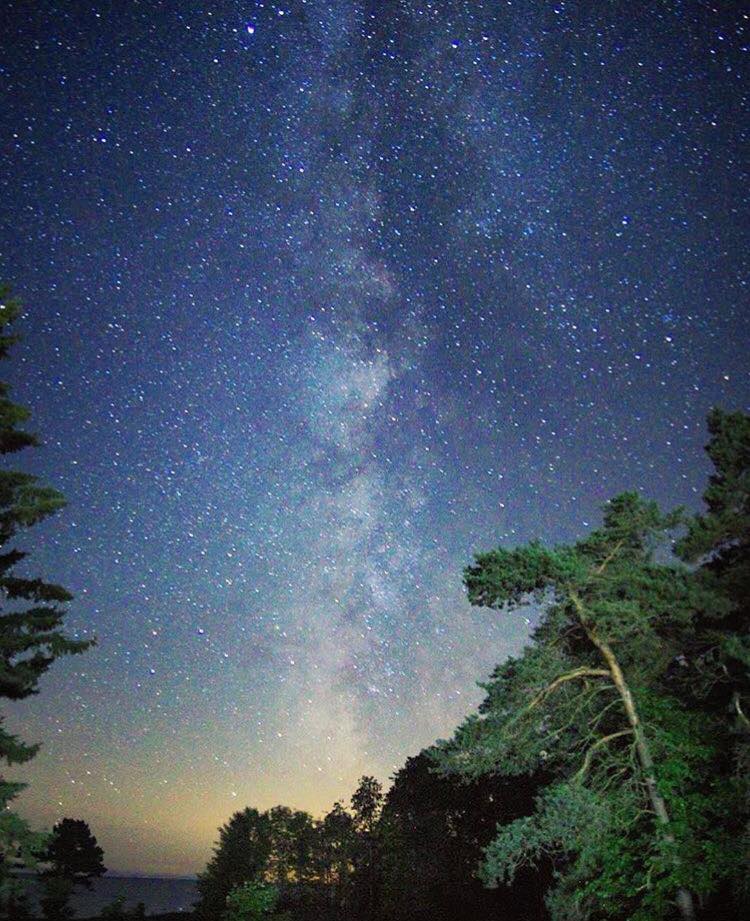 Side note, we also grabbed a SUPER stellar breakfast on the way out at The Baker's Dozen.  It's a small dumpy looking place attached to a gas station that all of the locals we spoke with highly recommended.  Man were they right!  Huge, affordable breakfast served by an extremely friendly young lady who was nice enough to give us all the ins and outs of the town while we ate.
Craigleith Provincial Park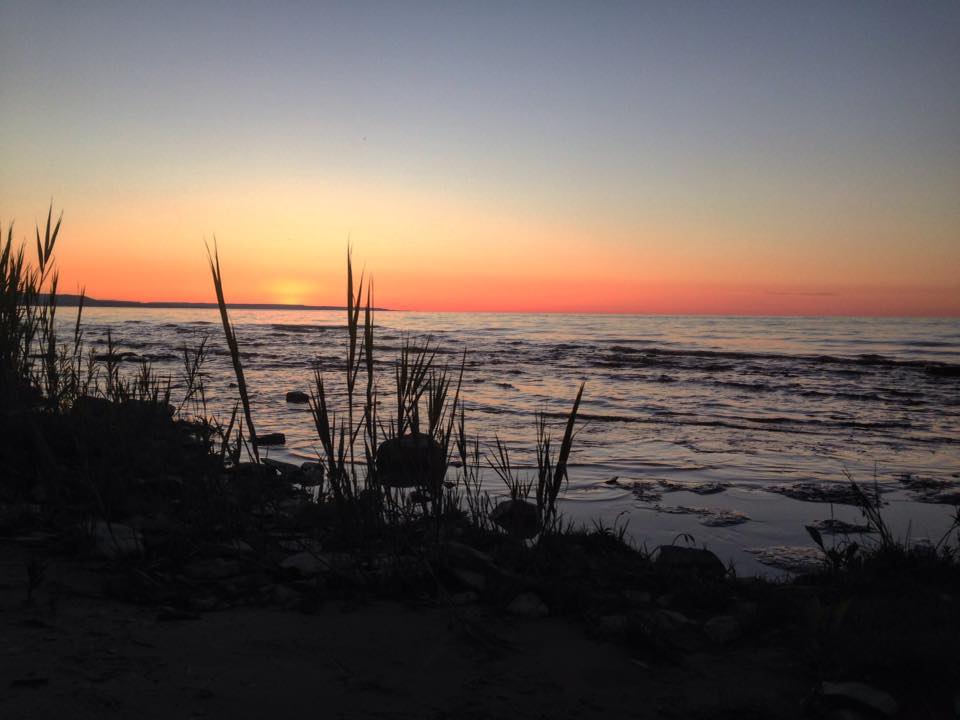 Located on the southern shore of The Georgian Bay, just west of an adorable town called Collingwood. The park is situated directly on the shore, and water access is plentiful, which was what drew me to the park.  The disappointing news?  Dogs weren't allowed on any of the beaches, except a very small rocky area at the far end of the park.  Total bummer because it was a beautiful sunny day and we planned to spend it soaking up rays with a cold beverage in hand.  Didn't happen.  Just an FYI for any other dog lovers who travel with their four legged friends.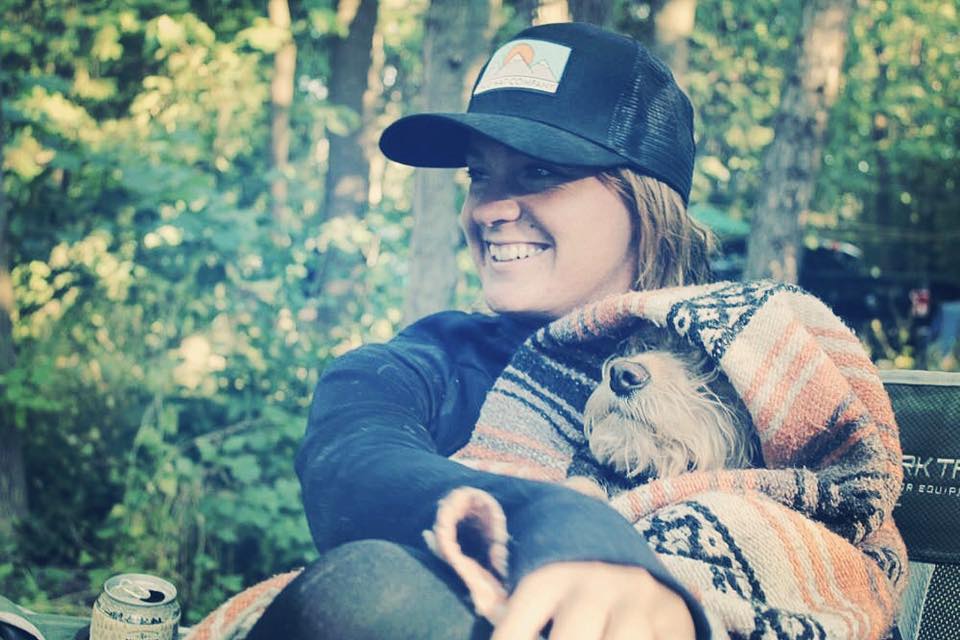 The entry to this park is directly off of the Highway. Once off the highway, you come up to three gates side-by-side.  In order to get through, you must use a swipe card that you get at the park office after registering. I'm not sure why this park has such high security. Sort of weird and a bit uncalled for, if you ask me.
The park itself is kind of boring.  It is set into 4 different areas that are all very flat and have limited tree cover. Aside from the endless shoreline (that we couldn't enjoy) not a whole lot to do here either. There are no trails, or any hiking within the park.  I think most people must drive into Collingwood and enjoy local attractions. Lastly, because the park is right off the highway whenever a car goes by, depending on what side of the park you are on, they see right into your campsite.  So, not very private from the road.
Probably not the best choice I have ever made, but I guess that is what exploring is all about. Although I will say, the lack of internal activities in the park allowed me some much needed time consuming all of my delicious Canadian beer. Which in case you're wondering is from Muskoka Brewery. Which has the most incredible craft beer selections. I highly recommend buying yourself some.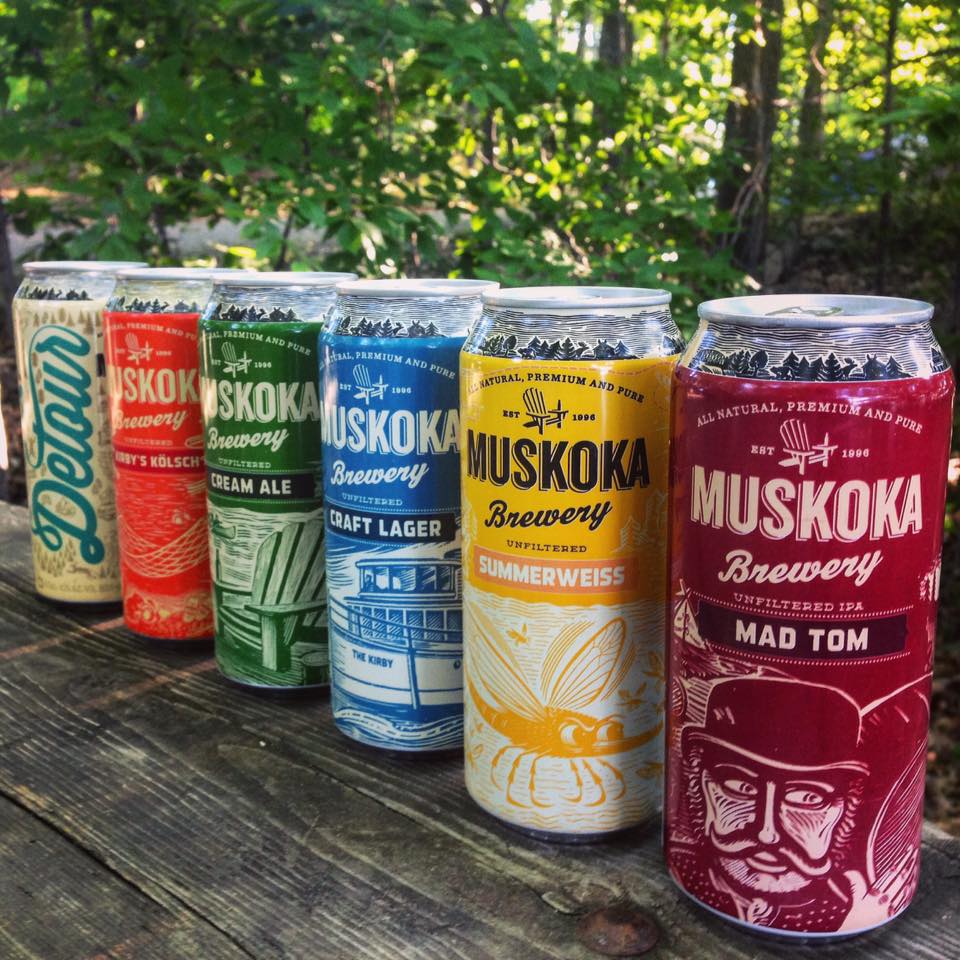 Next two destinations COMING SOON: Algonquin Provincial Park & Bruce Peninsula.