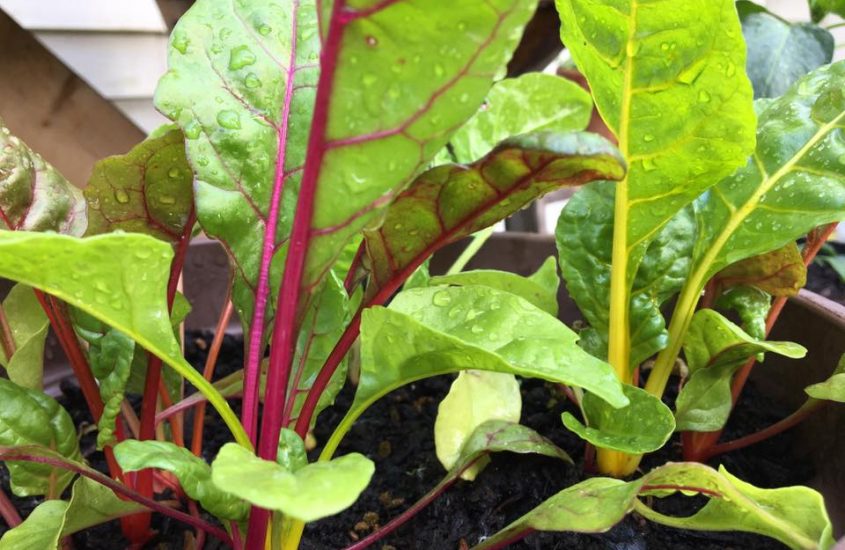 Most of you who read my blog know I am a fairly new homeowner. Although, in my past few rentals I have tested my green thumb with a variety of different gardens. I started with a few leafy greens in small pots on the kitchen counter and eventually graduated to 20 x 20ft garden on the side of my house.
When I bought and moved into my new home I had all types of plans for the flower/vegetable garden I would build and accomplish. Well, anyone that has ever owned a home will attest to the said list being much longer and unattainable than you think at the time. After a few months of overwhelming repairing, painting and set up, a garden was the last thing on my mind. Also, because I was new to my house, I was trying to learn the lay of the land. I spent many hours outside trying to decipher flowers from weeds and make my new yard presentable.
I had sadly decided to skip the garden all together when a close friend of mine alerted me she had a few extra seedlings that needed a good home. I resolved that since I already had multiple pots from past summers I would grab a few bags of dirt and grow a small amount of garden fresh eats on my little deck this year. After a few years of trial and error, it is my humble opinion that container gardening is actually the best method for growing plants. It not only enables easy and controllable gardening on a small scale but by using nutrient-rich garden soil in your container garden pots you will virtually eliminate underground pests that may otherwise have been in your yard soil. Also in a container garden pot, weeding is easy and the plants are easily controlled. Most importantly by having the pots on a porch or balcony it helps to deter some of the 4-legged creatures who would otherwise feast on your precious veggies.
So just because you may not want to dig up part of the yard don't let that stop you from testing your green thumb and trying your hand at growing some vegetables! Set them out on your deck, porch, or anywhere there's a sunny place where you have a bit of outdoor space.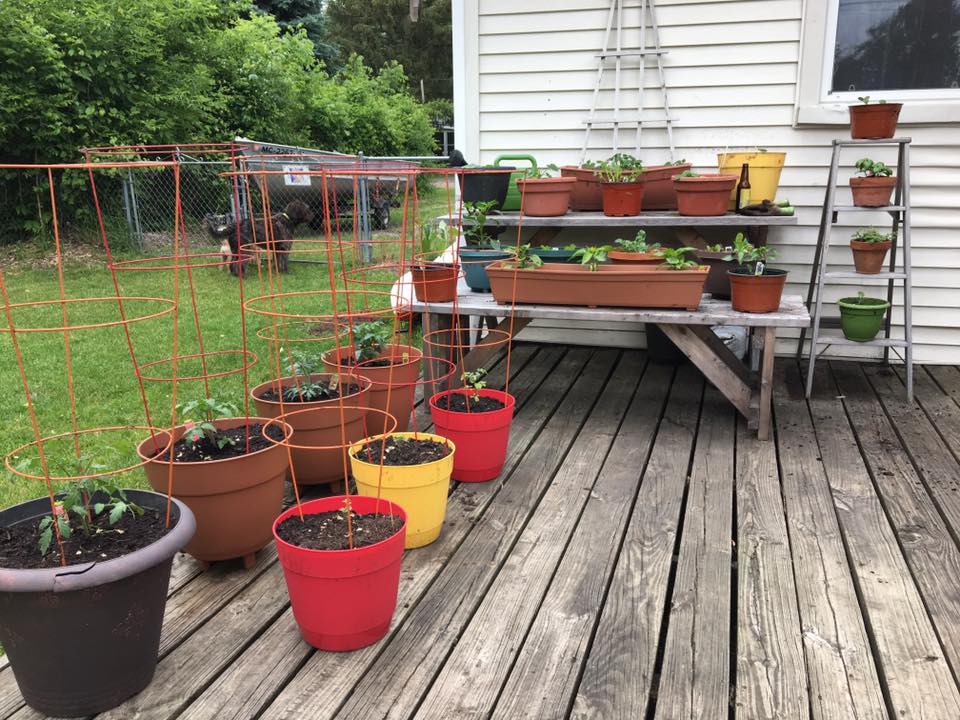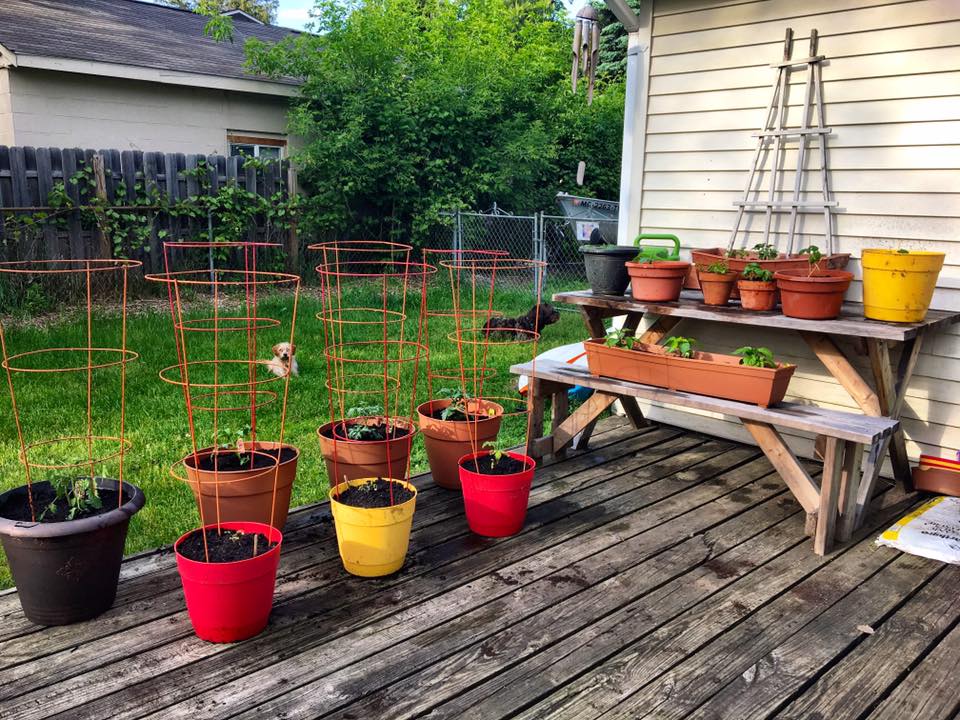 My plan to only grow a few small seedlings quickly escalated after I started getting my hands back into the dirt. Gardening is not only therapeutic but also very rewarding. Being able to observe your pots brimming with home grown food is like falling in love. Coming home everyday to water and inspect new growth becomes part of your daily routine and it's so fun! Living alone, I may have let mine get a little out of control this year, because I'm not sure I can eat as much as I'm growing. Lucky for me, everyone I know loves garden fresh veggies and I'm sure will be thankful for my overflow.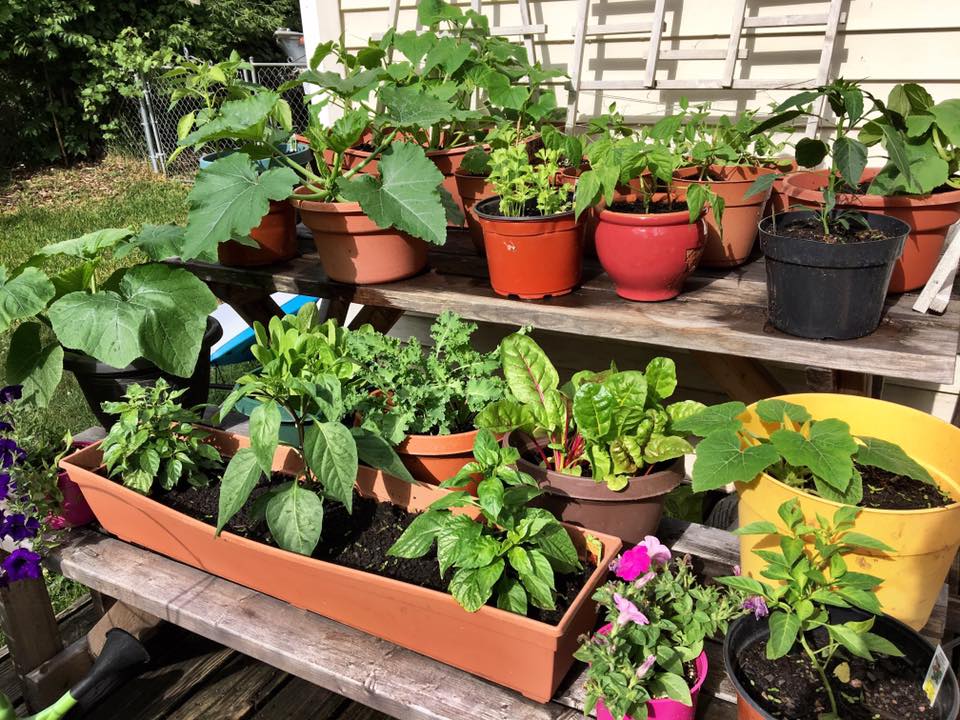 If you're considering starting a garden of your own I would highly recommend it. There are lots of vegetable varieties that you can grow in a container or garden pots. So your first step is to choose the right plants. Container gardens can be a little crowded, so you're most likely to achieve success if you chose plants that don't need much space. Here is a list of what I went with, all the following food is perfect for pots:
Tomatoes
Spaghetti, acorn and butternut squash
Peppers (all varieties)
Herbs
Cucumbers
Leafy greens (lettuce, kale, swiss chard, cabbage)
Sugar snap peas
Green beans
Celery
Zucchini
Once you decide which produce you want, research how large of a container they need – some produce will need bigger pots than others. Additionally, tomatoes, cucumbers, peas and some squash need wiring or wood stakes on which to climb as they grow, so they aren't ideal for stacked containers.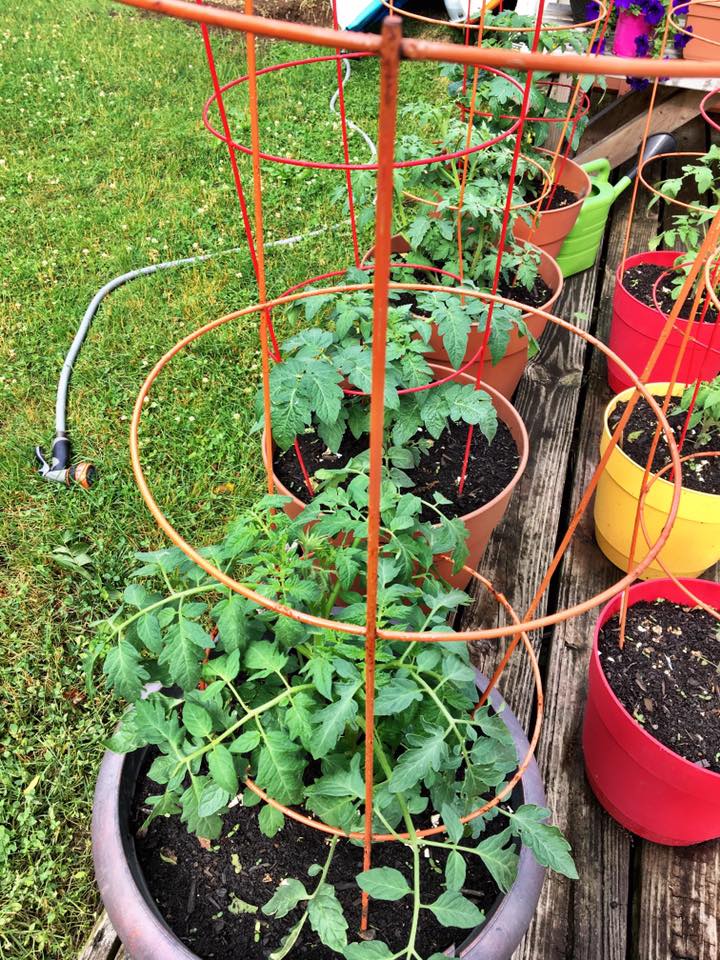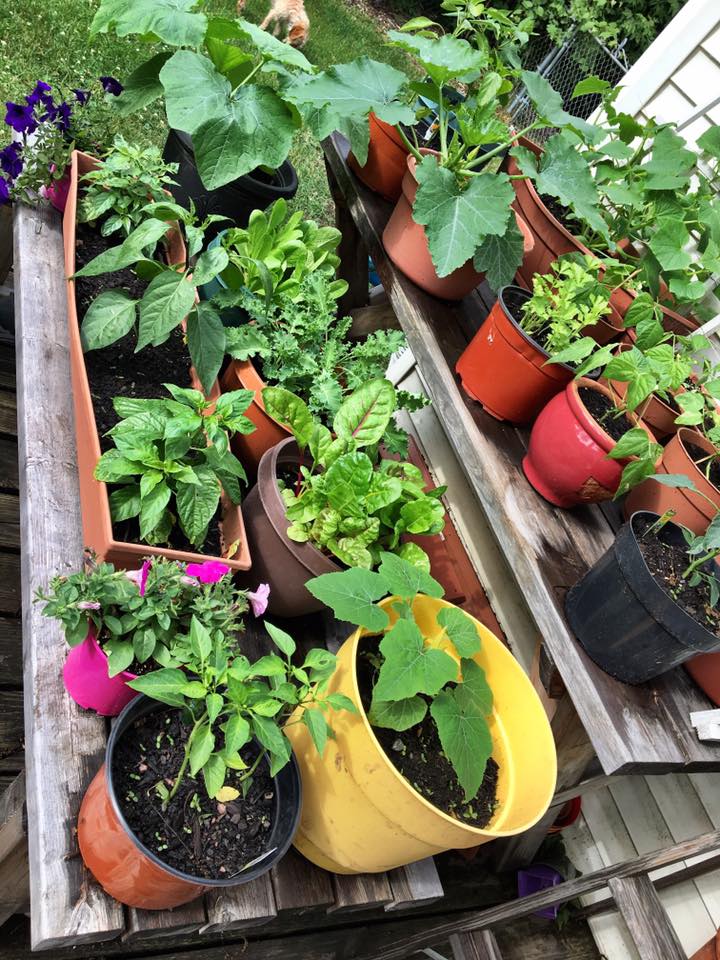 You'll also need to plan your space. How much area do you want devoted to gardening? If your goal is to grow herbs and vegetables for cooking, then giving the majority of your porch to those plants is perfect. Speaking from experience, allow almost double the space you start with. Because if your garden is happy, it will get big. I recently had to relocate my zucchini to the ground since it has started to get huge and take over all my space.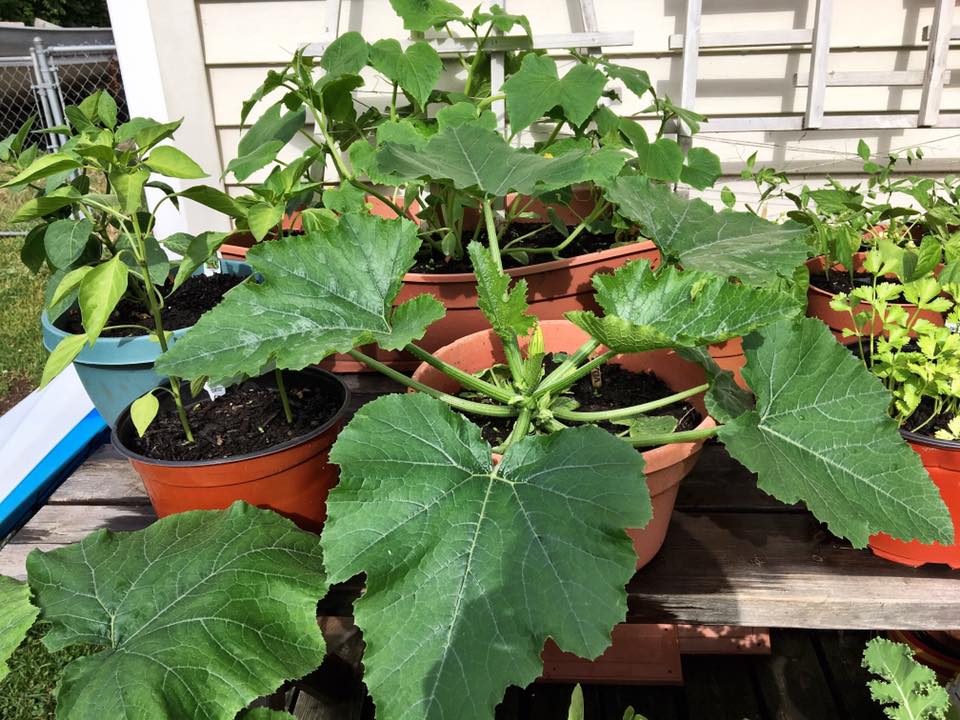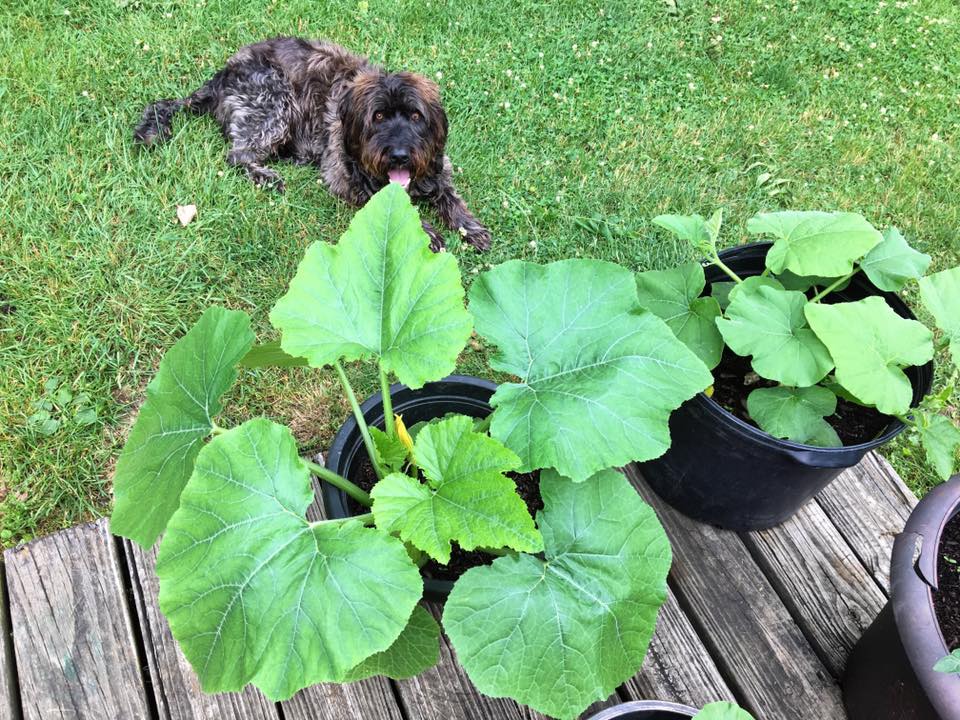 Just a tip:
When you purchase your container pots, be sure they have a drain hole in the bottom. If they don't, then be sure to drill a few holes yourself – otherwise the roots will rot. I learned this lesson the hard way a few years ago when I first started gardening. There is nothing fun about watching all your hard work die, so take drainage very seriously!
Good luck with your outdoor garden! Just remember, no space is too small to start growing your own yummy food. Start slow and then continue building once you succeed. Civilizations were built upon being able to grow food and the community that went into it from planting, taking care of, to harvesting, preparing, and sharing it. Through your trials and errors, you can help guide your friends and neighbors through their own growing pains. In addition to the various kudos you will win by growing some of your own food, you'll also recognize and enjoy a deeper satisfaction. Feel free to contact me with questions!