Chicken Tortilla-less Soup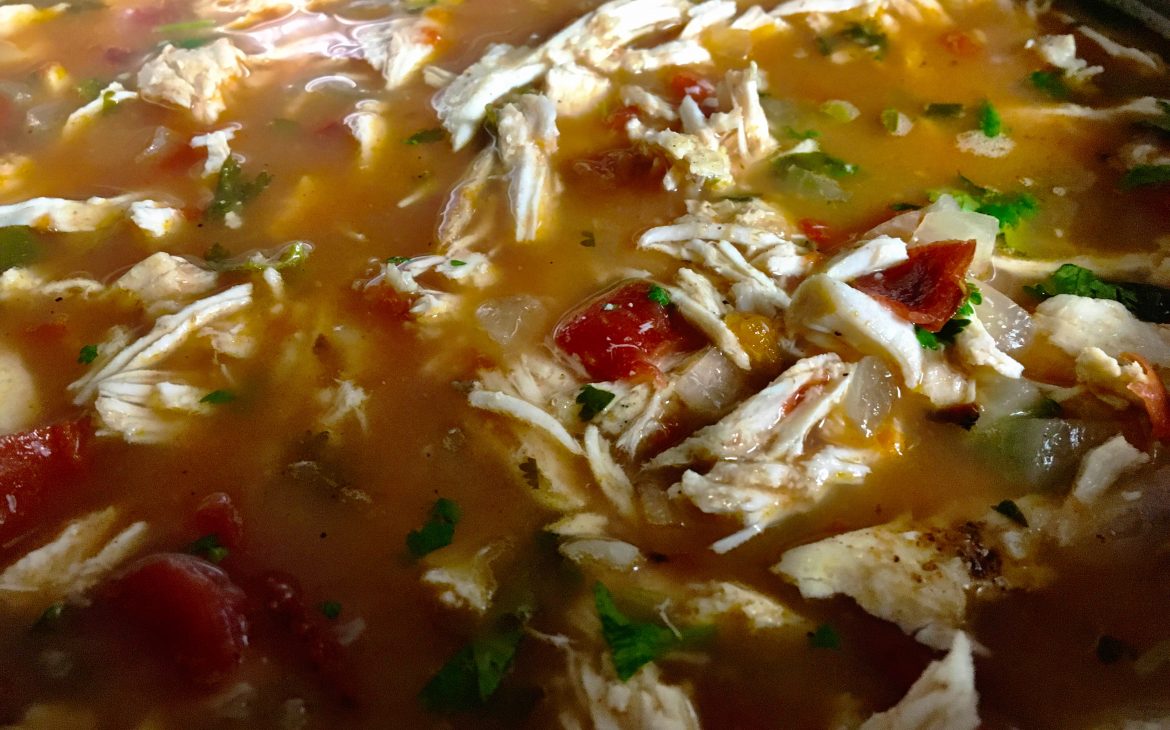 Well here we are, it is only August 24th in Michigan, and a high today of just 60 degrees.  It feels like fall.  I don't hate it, but I can honestly say that I am not ready for another brutal winter.  Unfortunately, since I have zero control over the climate I am forced to embrace it. So I've decided to take full advantage of the cool temperatures and prepare a soup recipe that I have been meaning to blog about for some time now.  
This is one of my absolute favorite soups.  It is so fresh, easy, and delicious.  It also makes for tons of leftovers which always pleases me. The recipe leans toward the spicy side, so if you're not into that this may not be the right soup for you. Or you could always make it your own by subbing or adding other ingredients that agree with your taste better.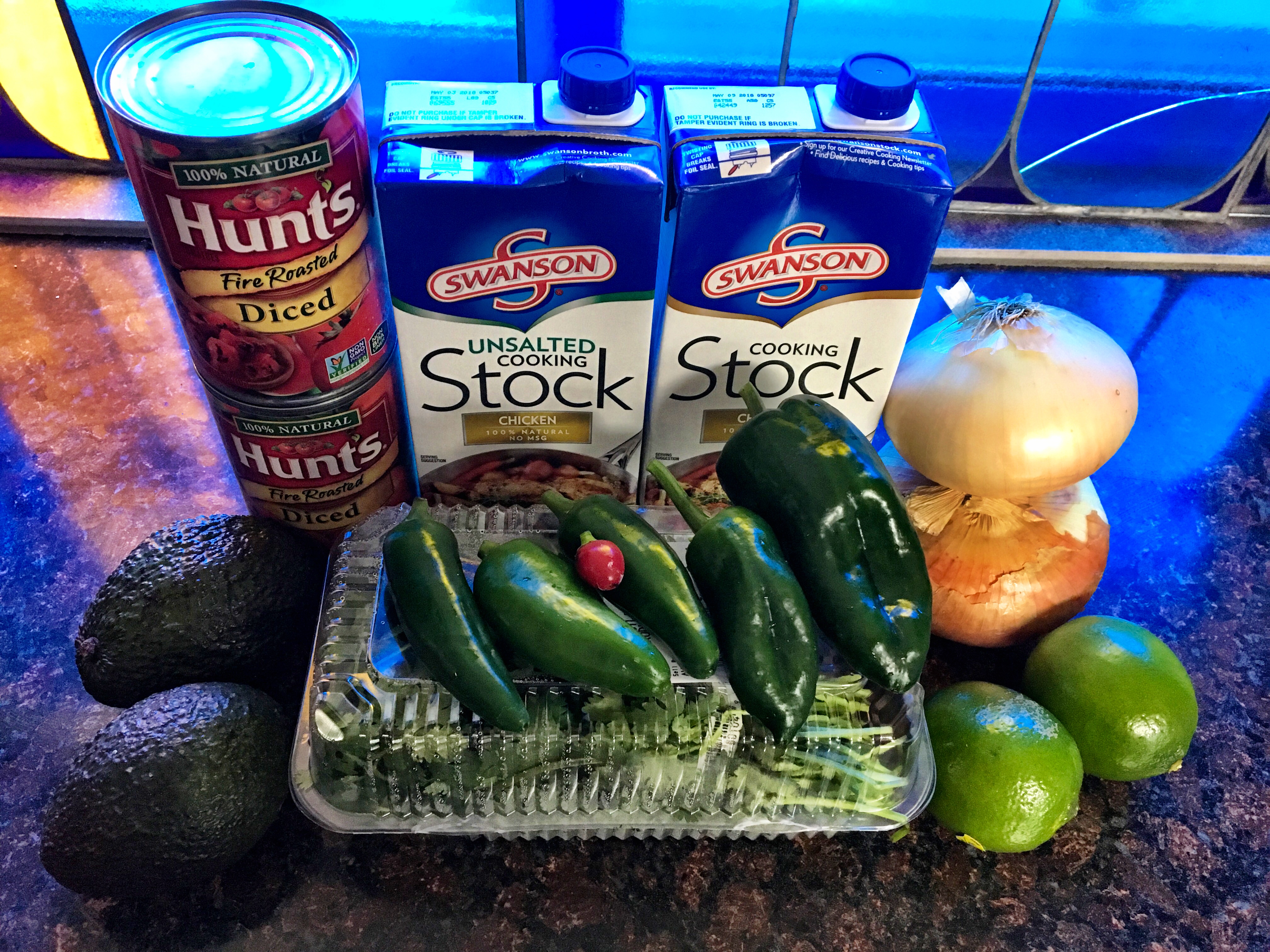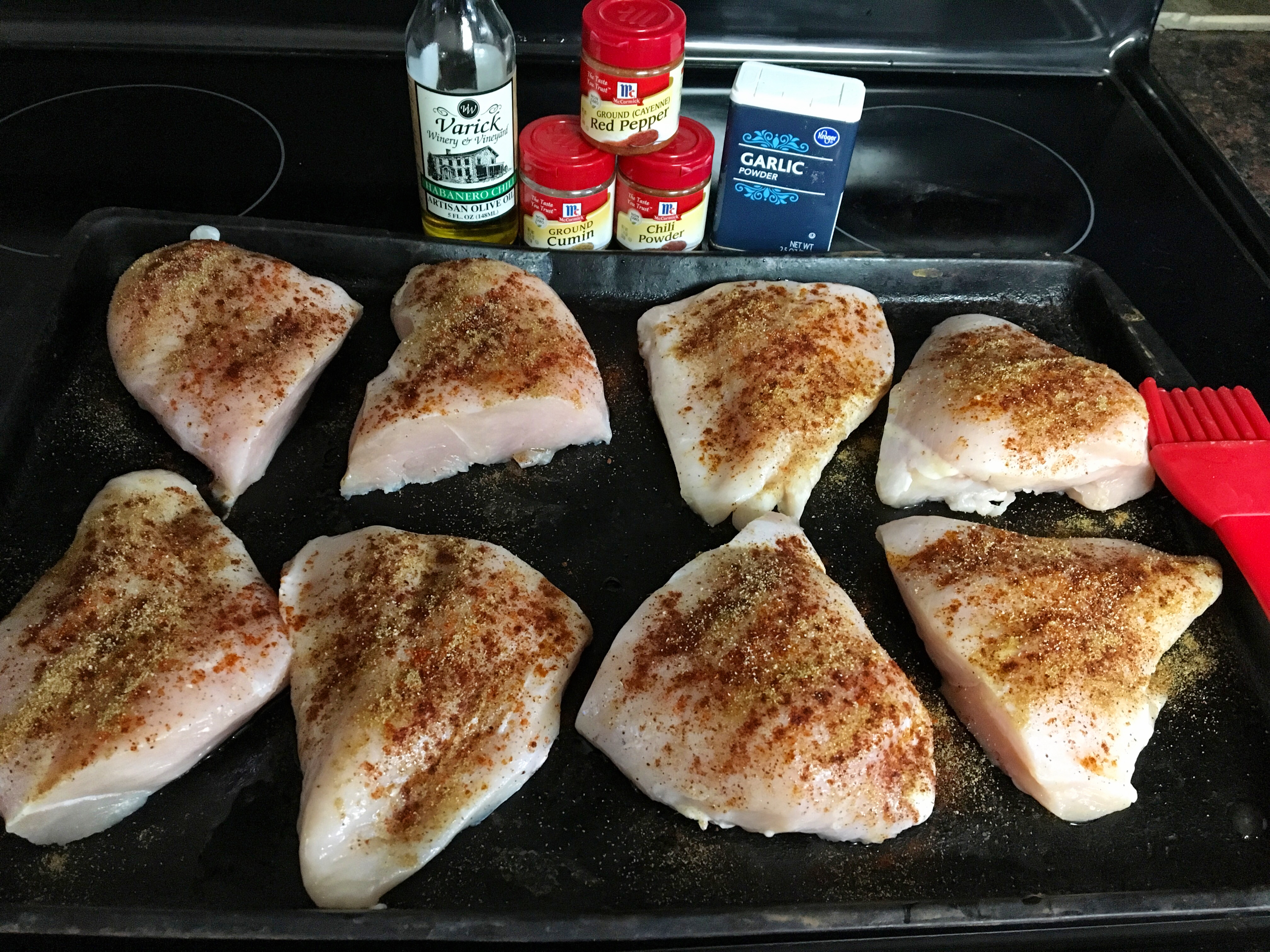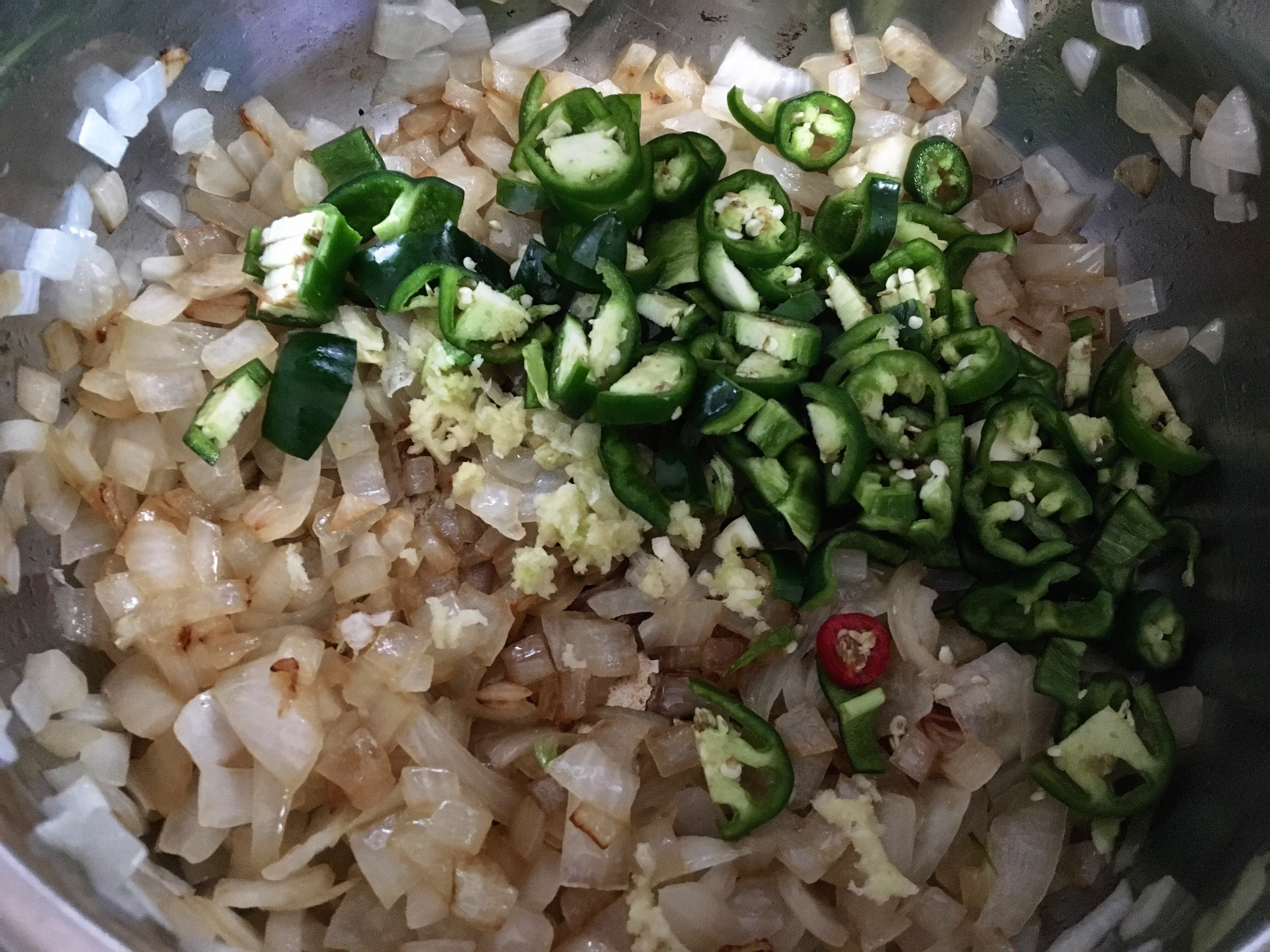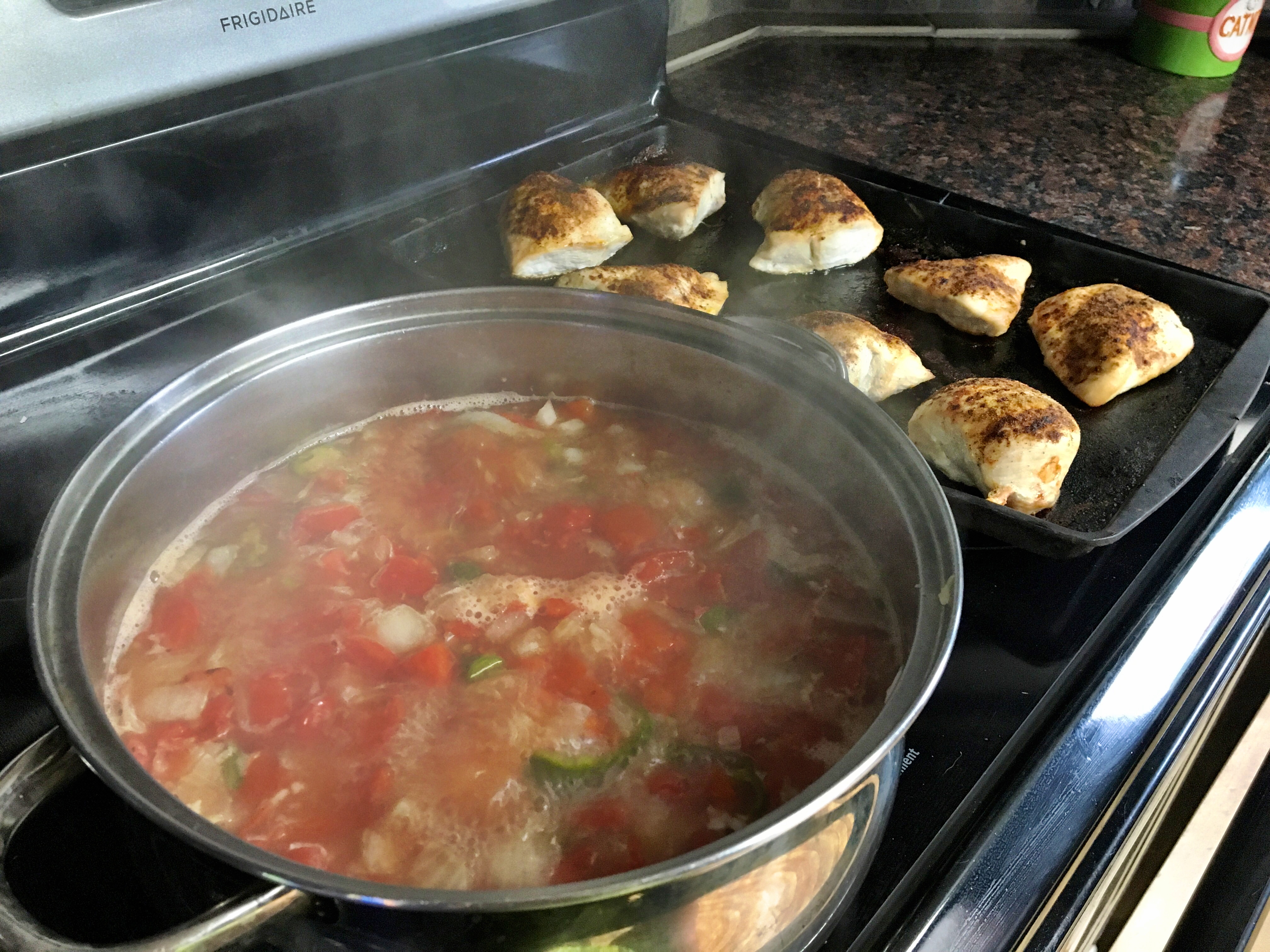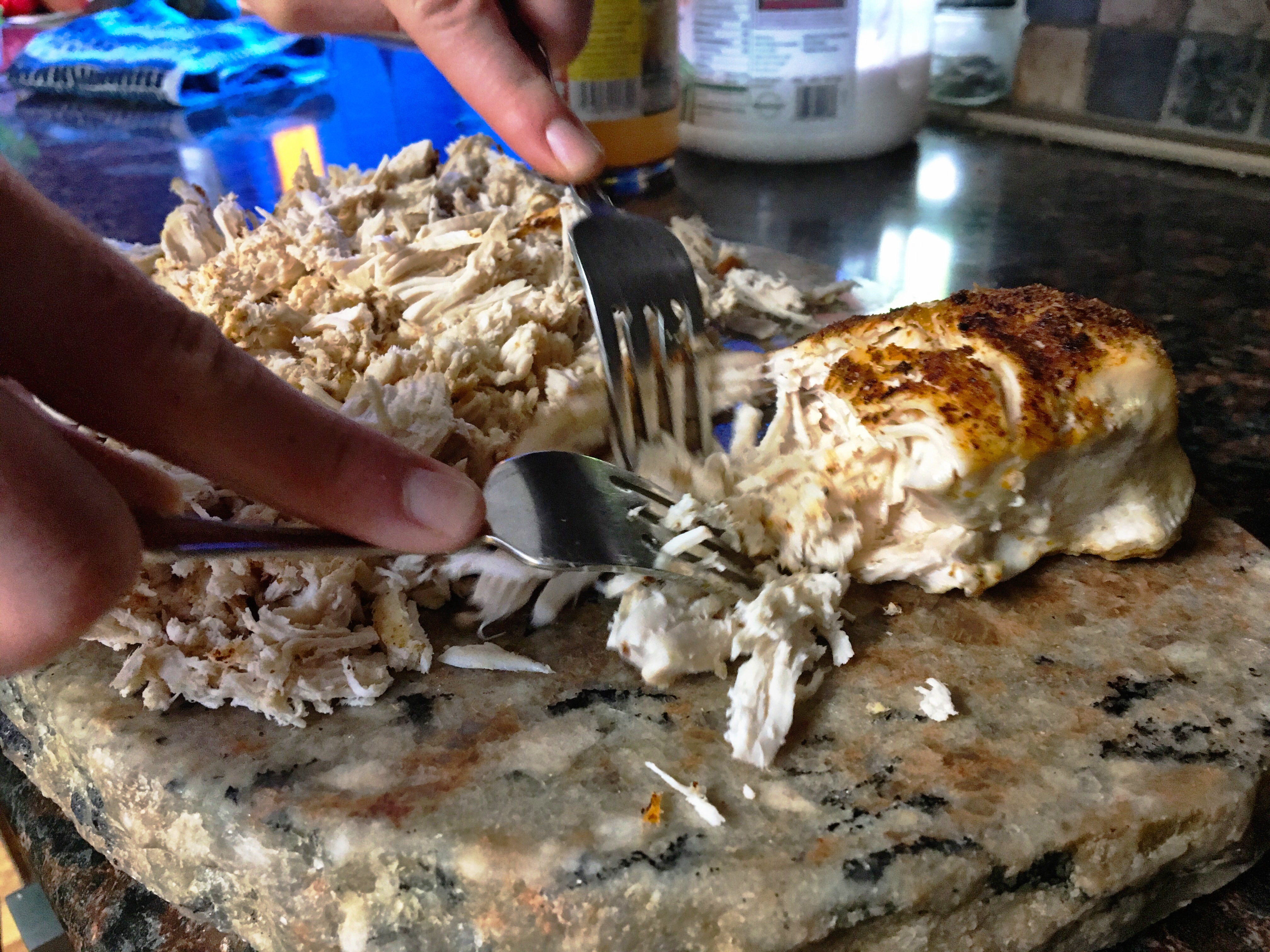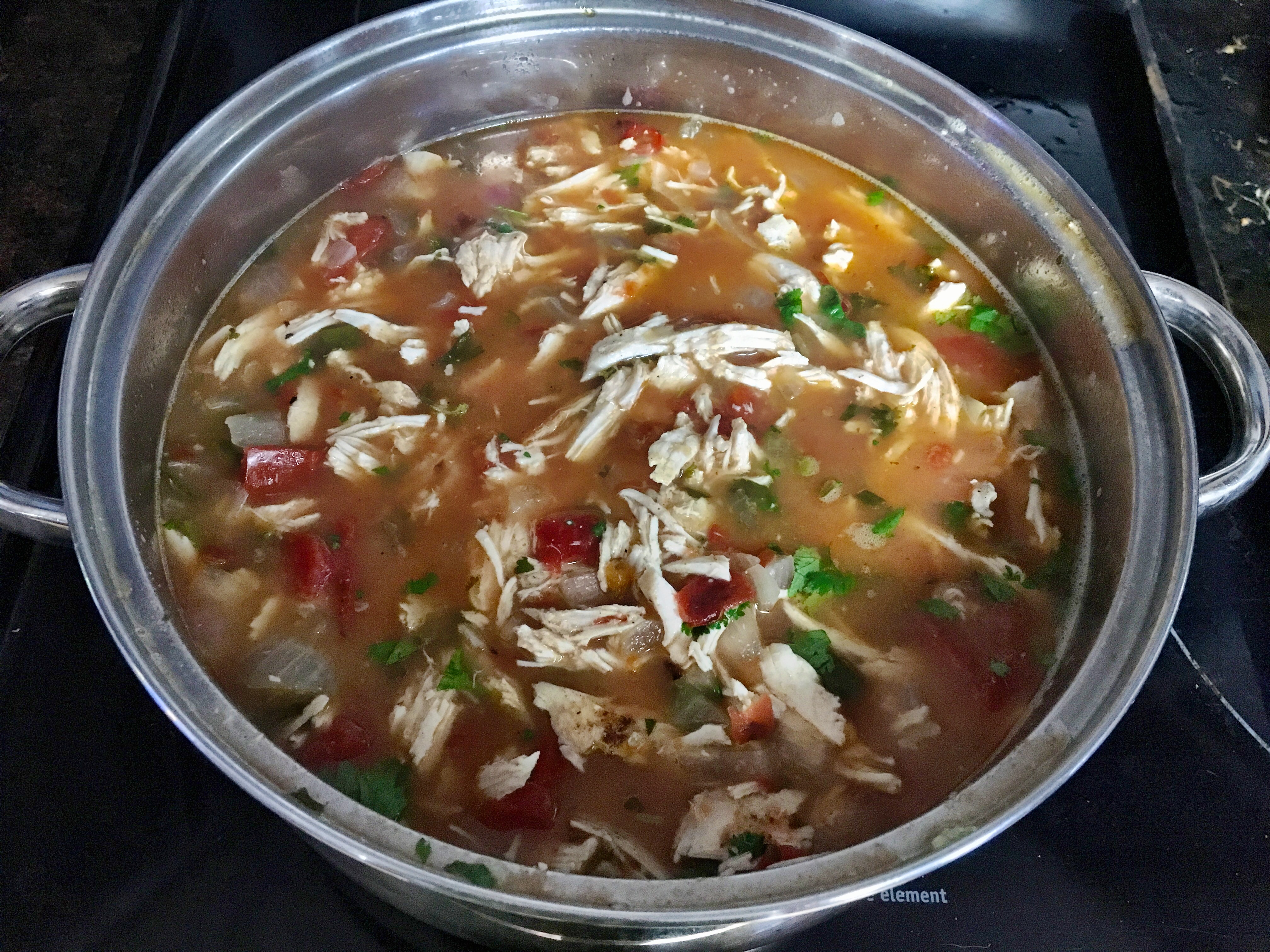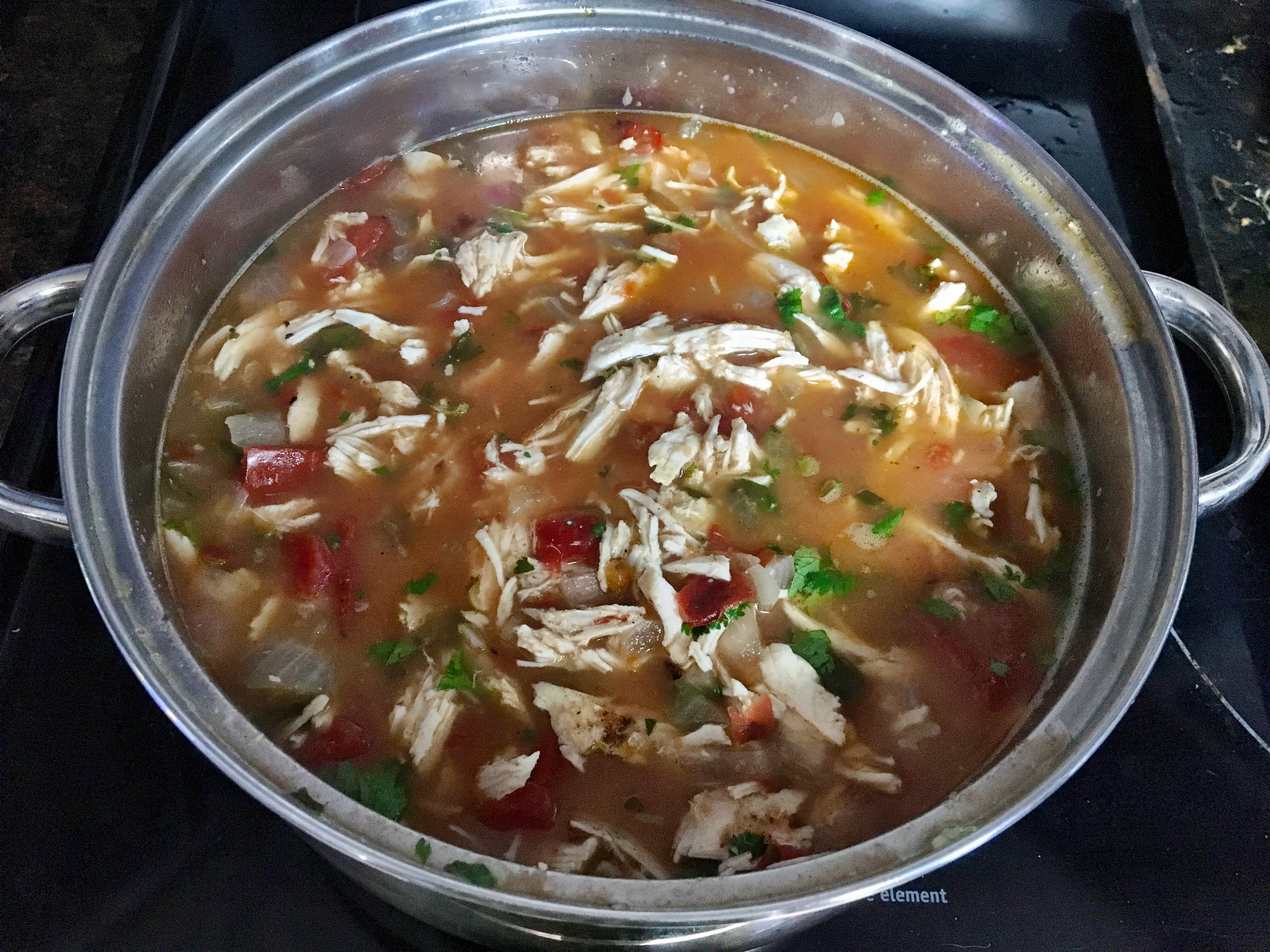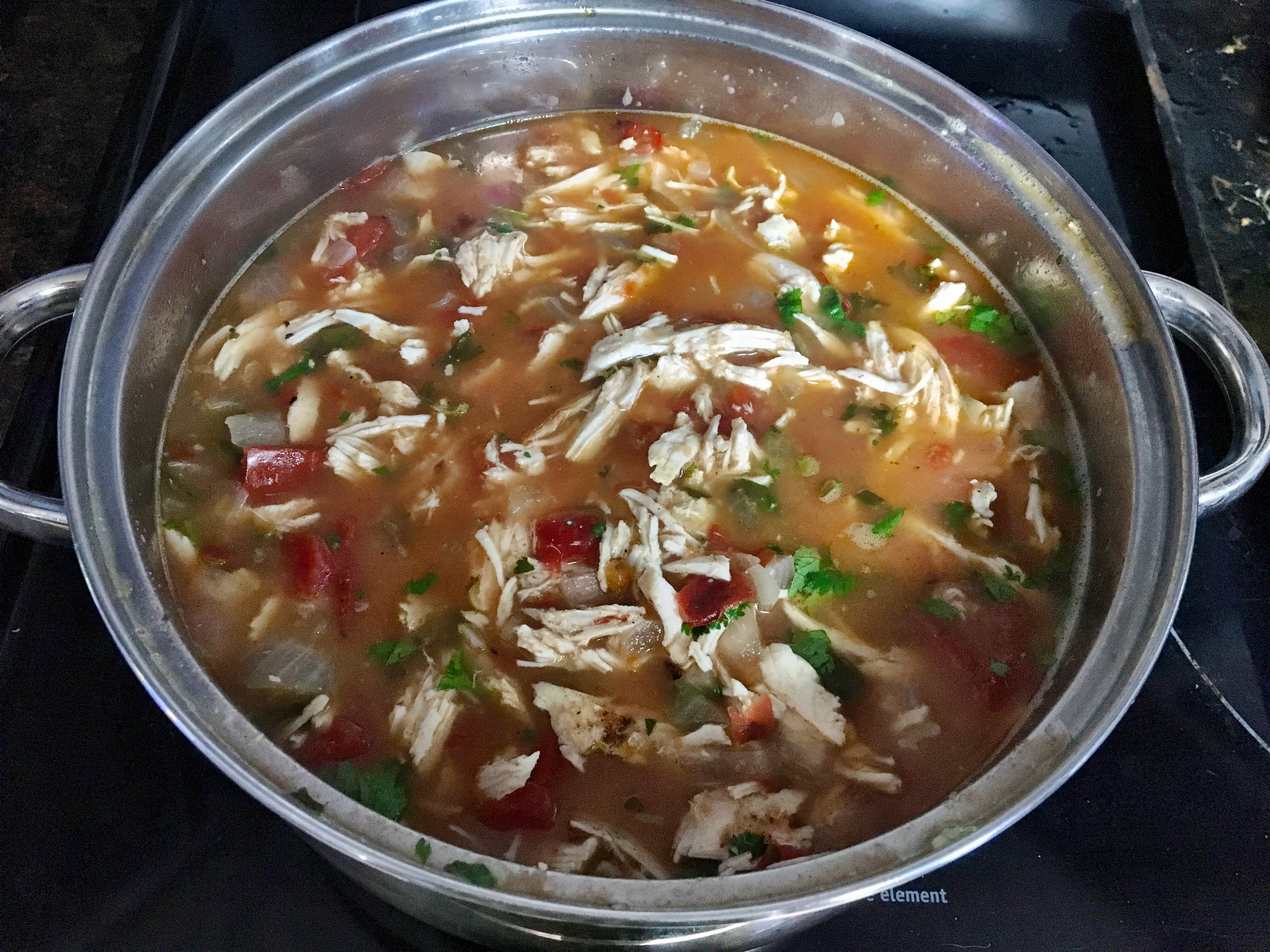 Chicken Tortilla-less Soup
Ingredients
2-3

lb.

of chicken breast

3

tablespoons

of oil- your choice. I usually use coconut oil but today I used a fancy habanero infused olive oil I bought recently.

1

package fajita seasoning

or just use ground cumin, chili powder, garlic powder and cayenne if you already have all those in house

2

large onions

diced

6

cloves

of garlic

minced

2

jalapeno peppers

sliced/diced (I used 3 because I like it hot)

2

poblano peppers

sliced/diced

2

quarts

8 cups chicken stock- I usually buy two boxes and although it's a bit more than this amount I use both.

2 15

ounce

cans fire roasted tomatoes

2

limes

juiced

1

cup

fresh cilantro

chopped

2

Avocado and extra cilantro for garnish
Instructions
Preheat your oven to 375 degrees fahrenheit. Remove any fat from the chicken breast and cut into quarters. Place your chicken breasts onto a baking sheet and brush with oil coating well. Sprinkle your fajita or seasoning mixture over the chicken, coating each piece well, then place into the oven. Cook for about 45 minutes to an hour depending on size of the chicken breast. You'll know it's done when the liquid from the chicken runs clear. Using two forks, shred each piece. Or if you'd prefer, you can chop the chicken into small pieces.

Meanwhile in a large pot over medium heat, combine 2 tablespoons of oil and diced onions. Cook until onions are translucent, about 5 minutes.

Next add in the garlic and peppers and saute for about 2 minutes until fragrant.

Pour in chicken stock and tomatoes and bring your pot of yumminess to a medium boil.

Add in the chicken, cilantro and lime juice to the delicious mixture and kick up the heat for a few more minutes. After this I like to cover and let it cool down before reheating to serve. I find it helps the flavors blend together.

Serve nice and hot topped with fresh cilantro and diced avocado. You could even add cheese, hot sauce or sour cream if you like. ENJOY!