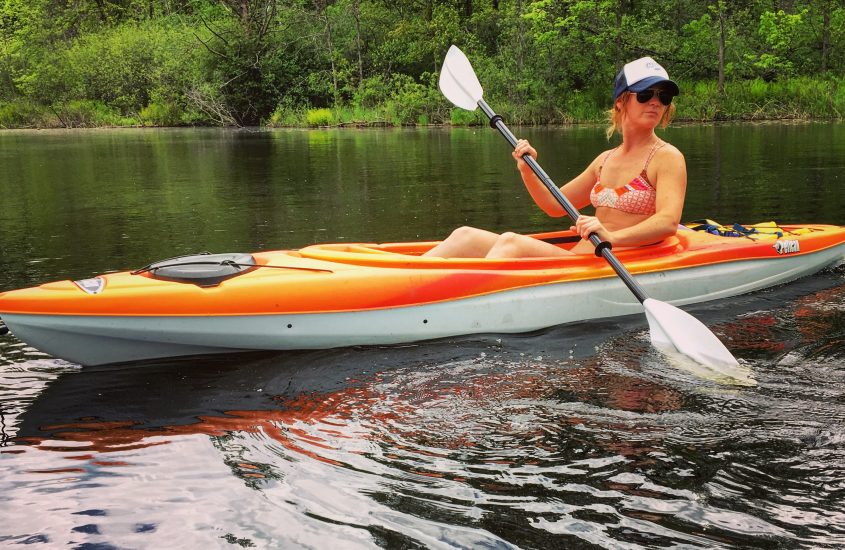 Michigan is a wonderful place to live if you enjoy the lake life. It has an abundant number of well-maintained state parks and forests that offer plenty of places to enjoy a great paddle. Even for me, being based out of Metro Detroit I can still easily access everything from rivers, creeks, and lakes that are perfect for paddling the day away. So whether you're searching for somewhere to leisurely float, or something more challenging, Michigan has it all! The best part is, you don't have to travel far to do it! Some of these places can be found right in your own backyard. Here are 5 of my favorite local places to find a great paddle:
Graham Lakes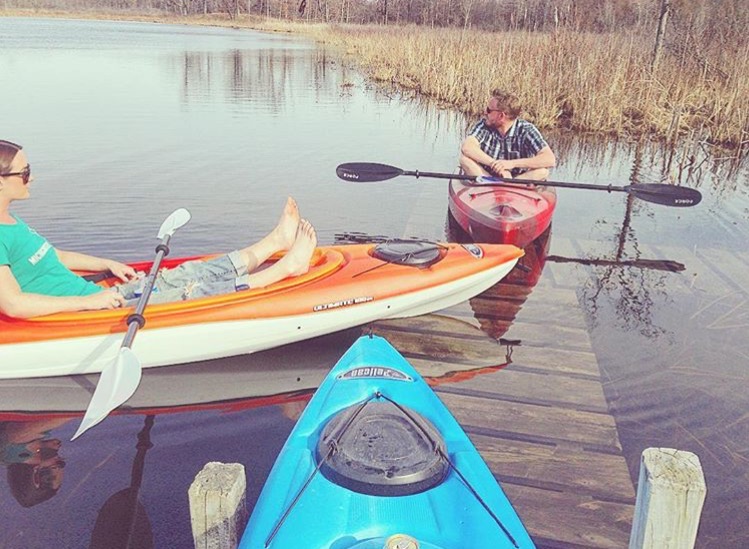 Graham Lakes are located in Bald Mountain State Recreation Area, about 2.5 miles east of Lake Orion. With a combined perimeter of about 3 miles these lakes are my favorite local paddle site in the area. Both lakes are very secluded with no residential population, so a high percentage of the shoreline consists of wetland vegetation and wildlife. Each is significantly deep, something like 35 ft at East Graham and around 50 ft in the western lake. Both lakes have steep drop-offs, which makes about 80% of the lakes over 5 ft in depth. The depth provides a wonderful opportunity for a nice dip into the clean cool water. East Graham also has a small sandbar that can be accessed off the hiking/biking trails that circle around the lakes. This is a very popular spot for both paddlers, hikers and bikers to cool off, as well as some locals who have been swimming in the area for many years. Added bonus is you can catch some pretty amazing sunrises and sunsets here. The sunrise can be seen perfectly from the boat launch area and the sunsets are beautiful from the sandbar, as well as on the West Graham towards the north end.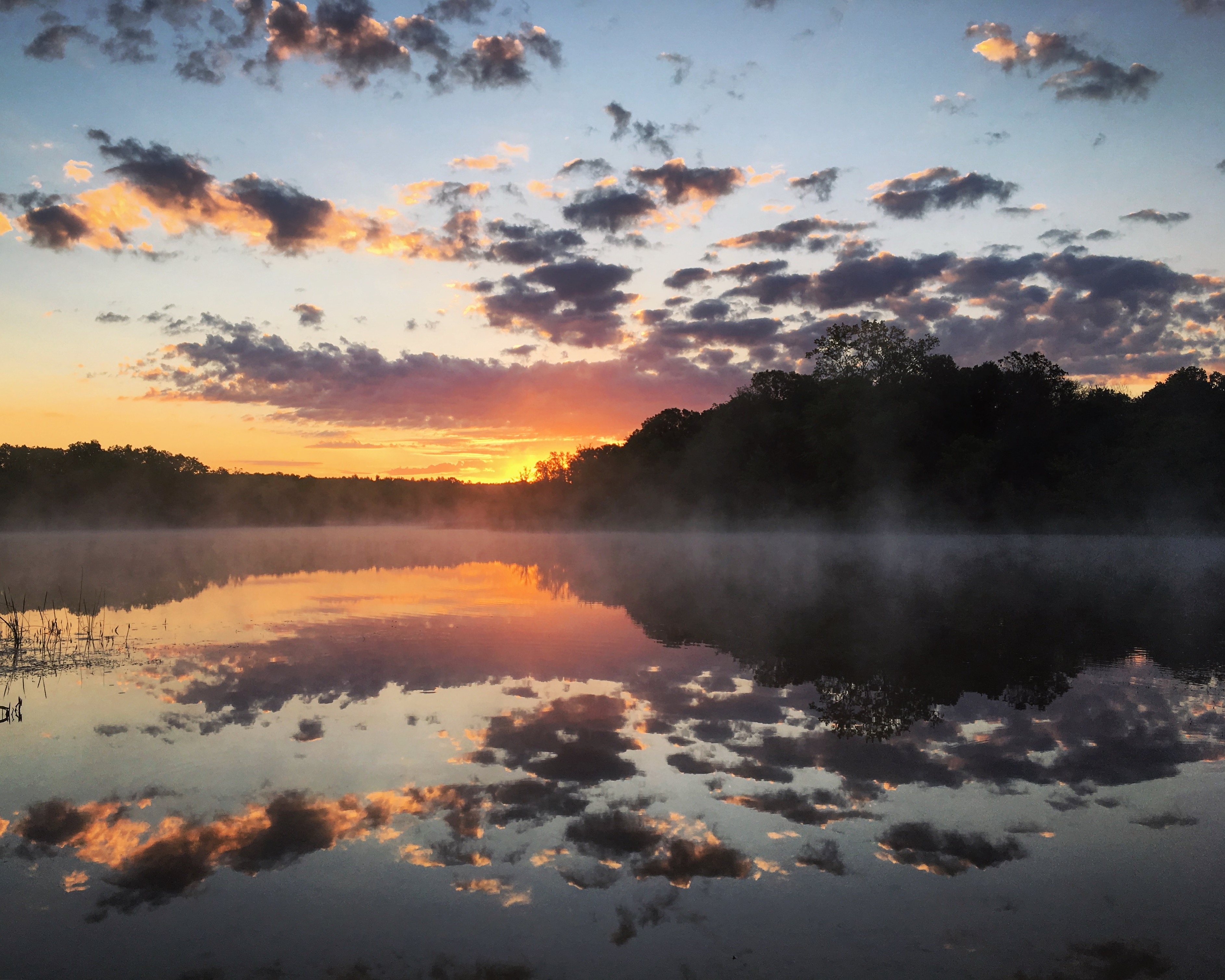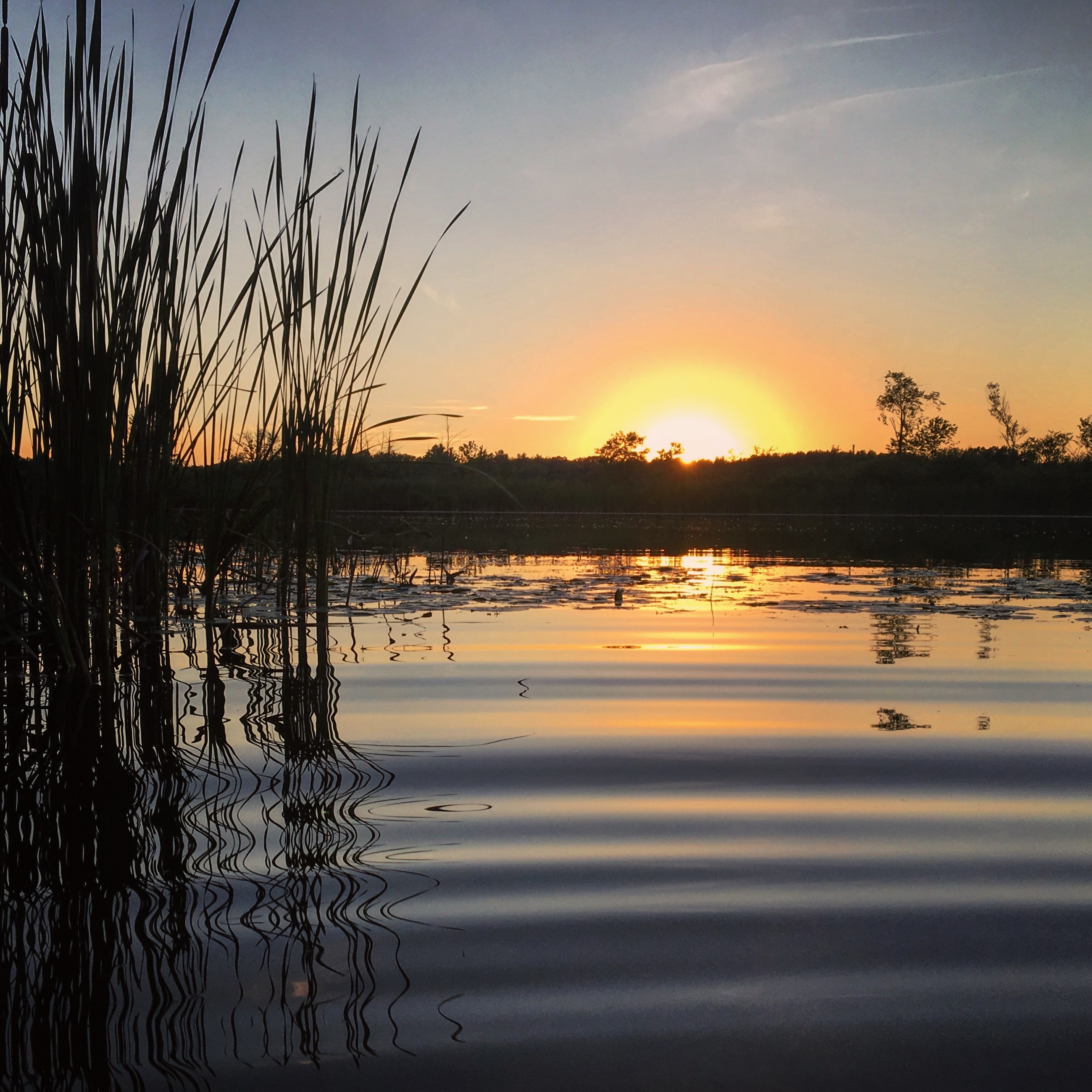 The parking and boat launch is located off of Predmore rd and you only need a Michigan State Parks Passport for entrance.
Prince Lake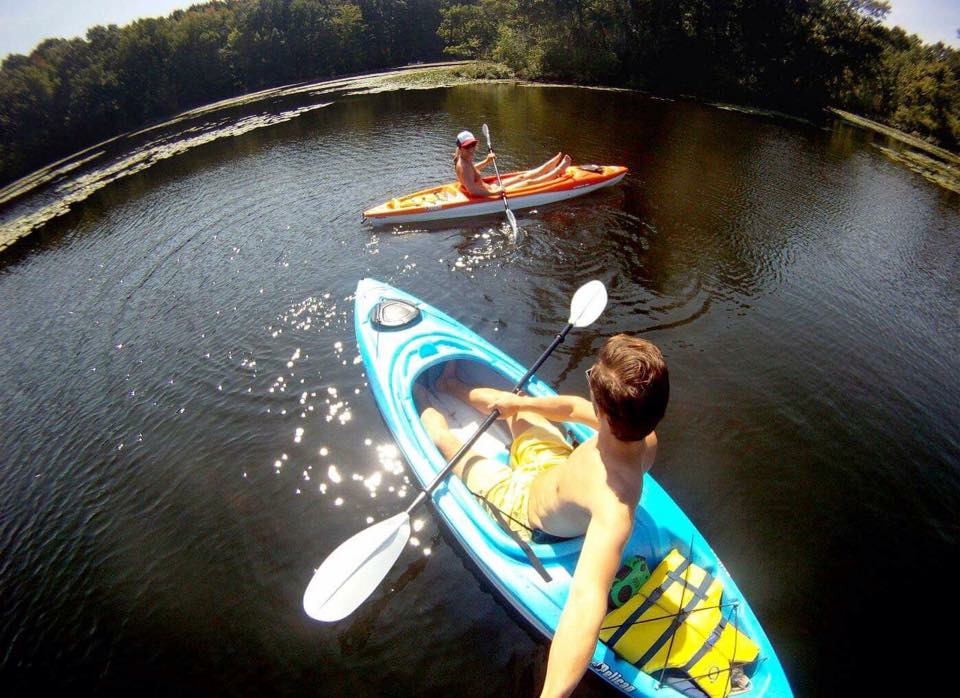 Prince Lake is another lake that is located in the Bald Mountain State Recreation Area. It is very popular with fisherman and can be accessed by foot through the orange trail loop or by a separate boat launch. This lake is not very well known, in fact I have talked to many locals who actually have no knowledge of it. The lake is unique because it is the site of a small local summer camp run by Upland Hills Farm. The camp includes a small beach, swimming areas, paddle boats, canoes and changing houses. The camp only operates in the summer, so if you go during the off season it has a very eerie vibe about it because it seems almost abandoned. I actually hike back there frequently with my dogs and have found myself a little uneasy due to the strangeness of the surroundings.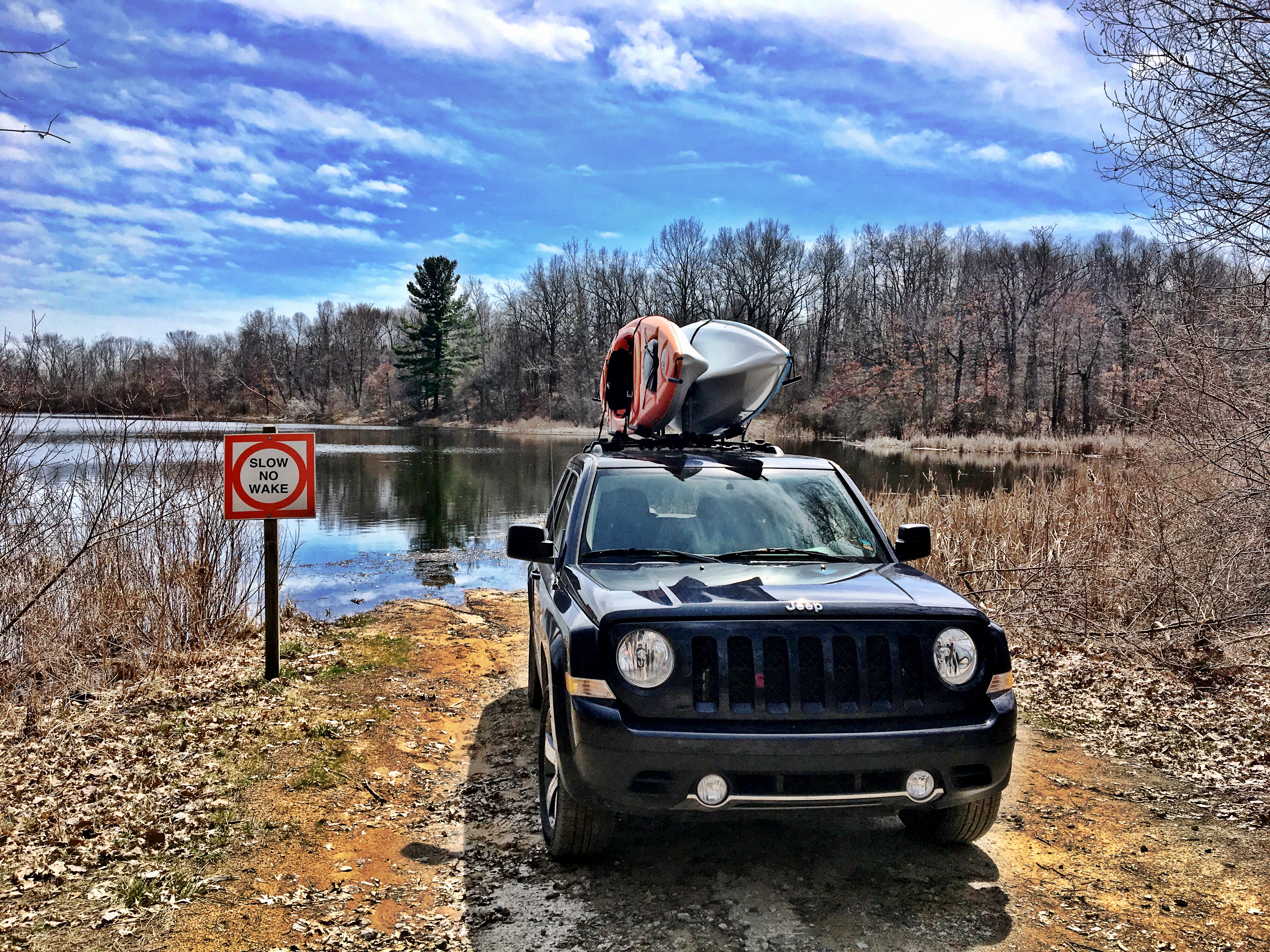 The parking for the trail access is located off Miller Rd just West of Predmore. The boat launch is located off Indianside rd which is also off of Miller rd, all the way at the end. It is not well marked but just keep following the rd and eventually you will end up in the small lot. You also need a Michigan State Parks Passport for this location.
Chamberlain Lake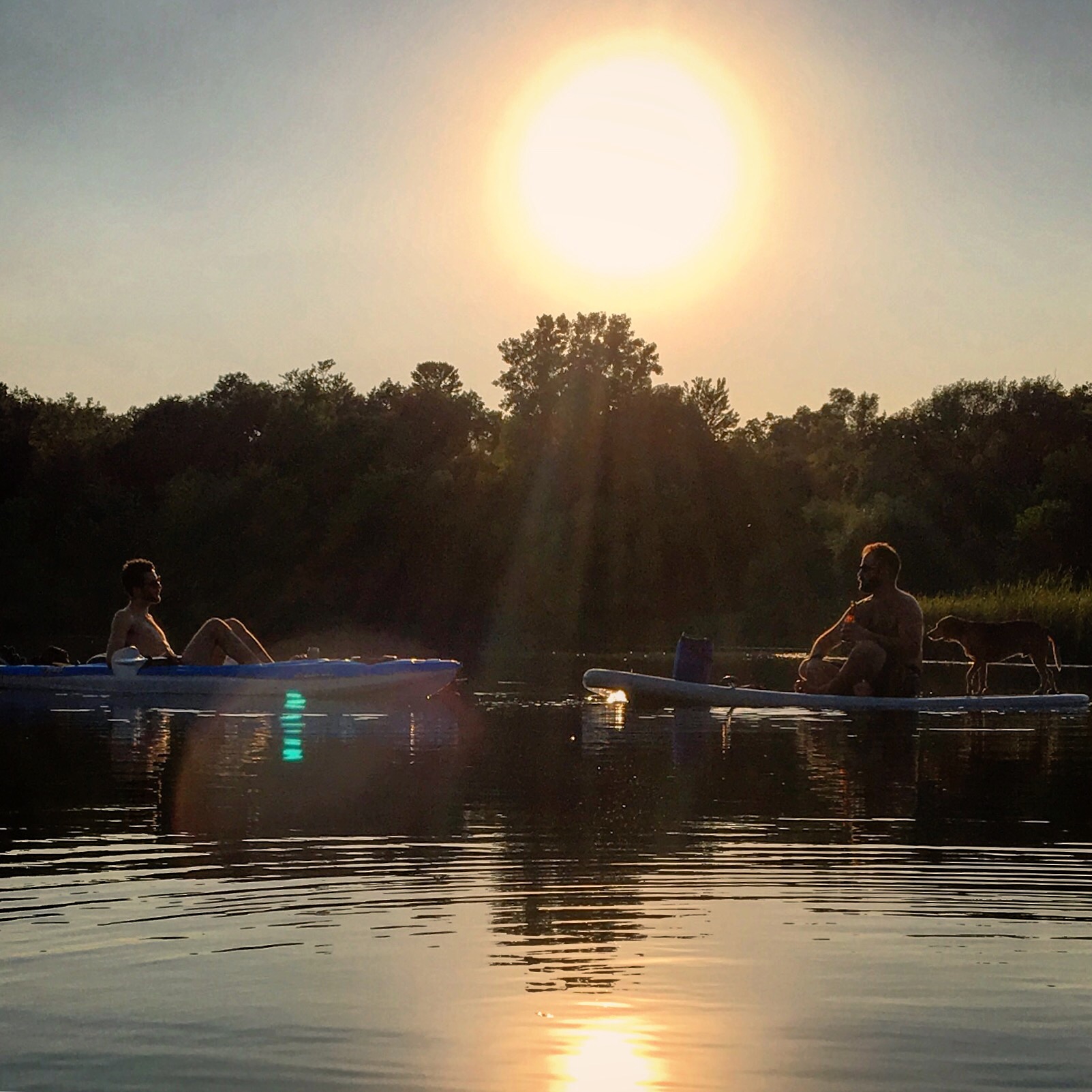 Chamberlain lake is my newest find to this list. The lake is located just a few streets over from my new home that I purchased in December. It is also part of Bald Mountain Recreation Area but is completely separated from the other local lakes. I actually spent my teenage and early adult years hiking and swimming in this area and never even knew it existed until I bought my house. It is tricky because the launch has a very small parking lot and only part of the lake is visible from there, so it seems very small. It is not. Channels make connections with two other larger areas of the lake. The lake is very deep and clean, also an excellent choice for fishing due to the low number of people that know of it. It is also circled by the Chamberlain Lake Trail (white loop) which offers a number of activity options and is open to the public year round. Be aware that hunting is allowed in almost all areas of Bald Mountain, so if you are out during hunting season, it is not a bad idea to consider wearing some hunter orange. I hike, bike, run and walk my dogs on this trail and rarely see much traffic. It is very secluded and peaceful and the lake is almost completely unused.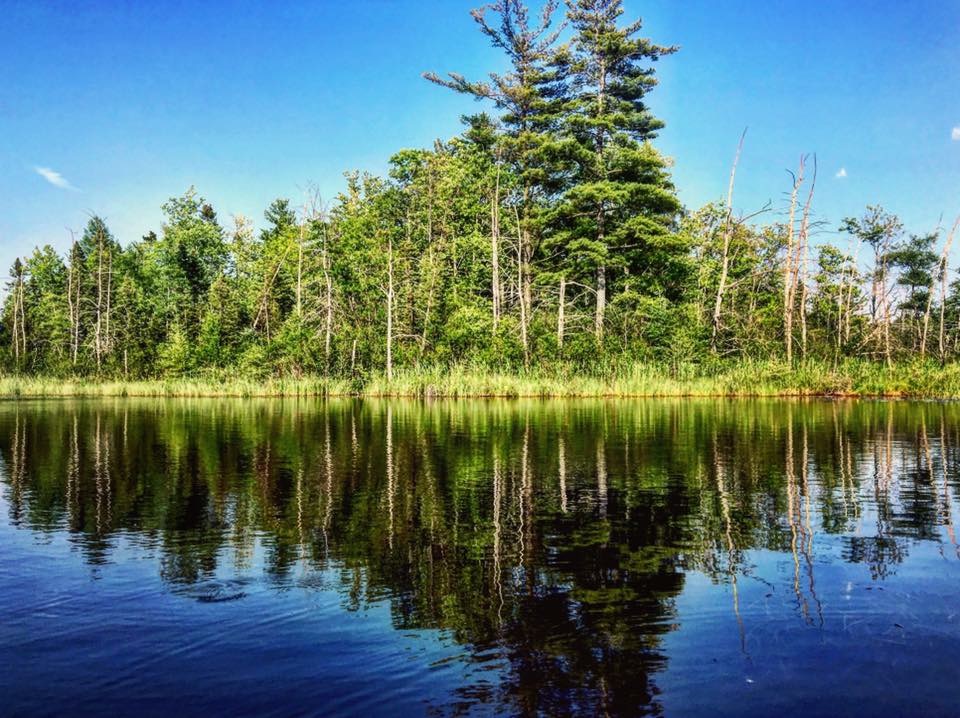 The parking and boat launch is located off of Miller rd just east of Conklin and you need a Michigan State Parks passport to park.
Lake Sixteen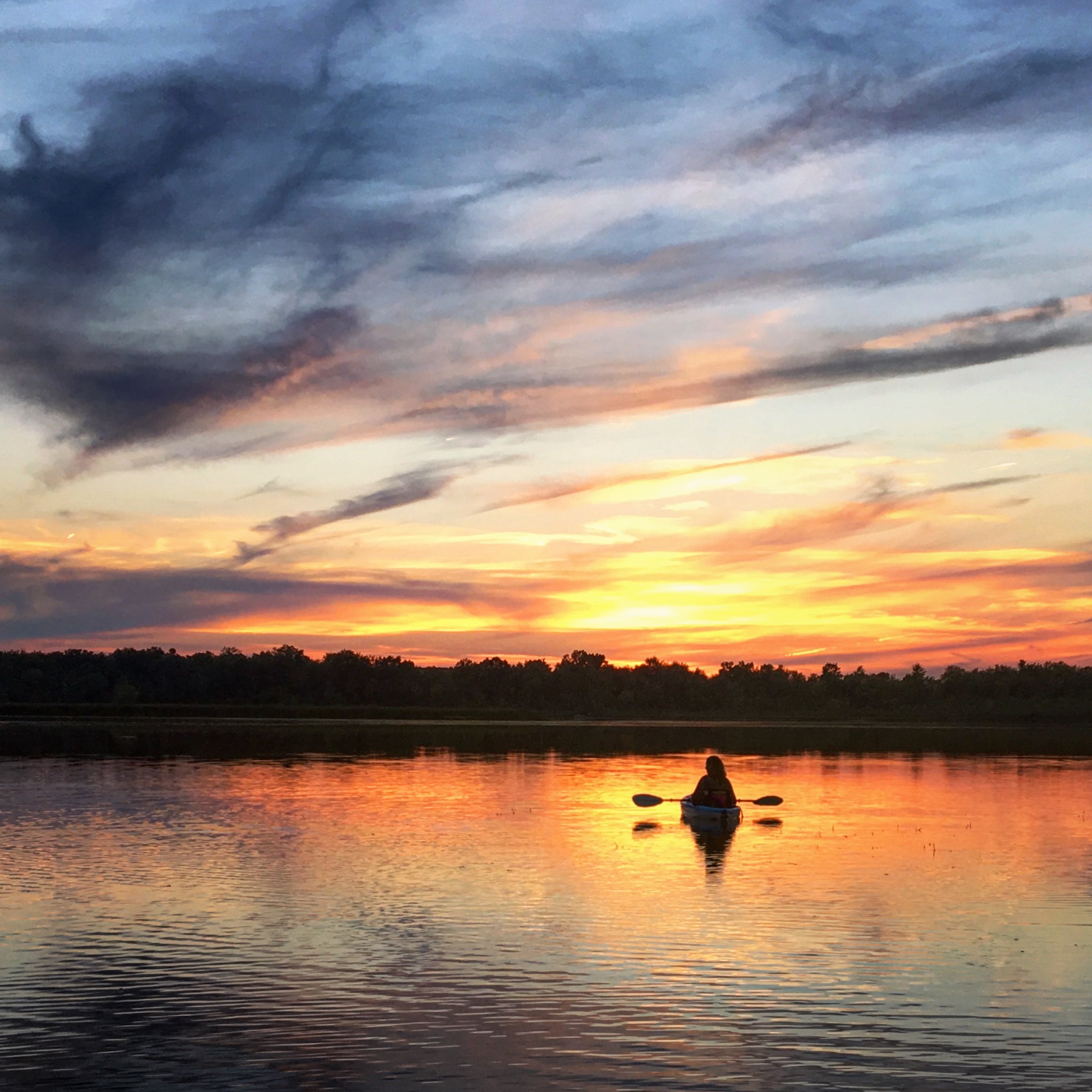 All I have to say is sunsets. This lake is part of the Oakland County Parks system and is also attached to the Orion Oaks dog park. A few years ago the location was virtually unused except for the dog dock that is located in the dog park. As well as the occasional ice fisherman in the winter. Now all of that has changed. This place is very well known by local photographers to be one of the best places to watch and photograph the sunset. It is no secret anymore but still a very beautiful evening paddle. Most of the traffic comes on foot to watch the sunsets from the dock or parking lot. So if you bring a kayak, canoe or paddle board you are usually one of the few people actually on the lake. I don't think this lake is all that special any other time of day though. It is fairly small and the entire lake is relatively shallow. I am yet to find any area other than the dog dock that is deeper than 6 ft.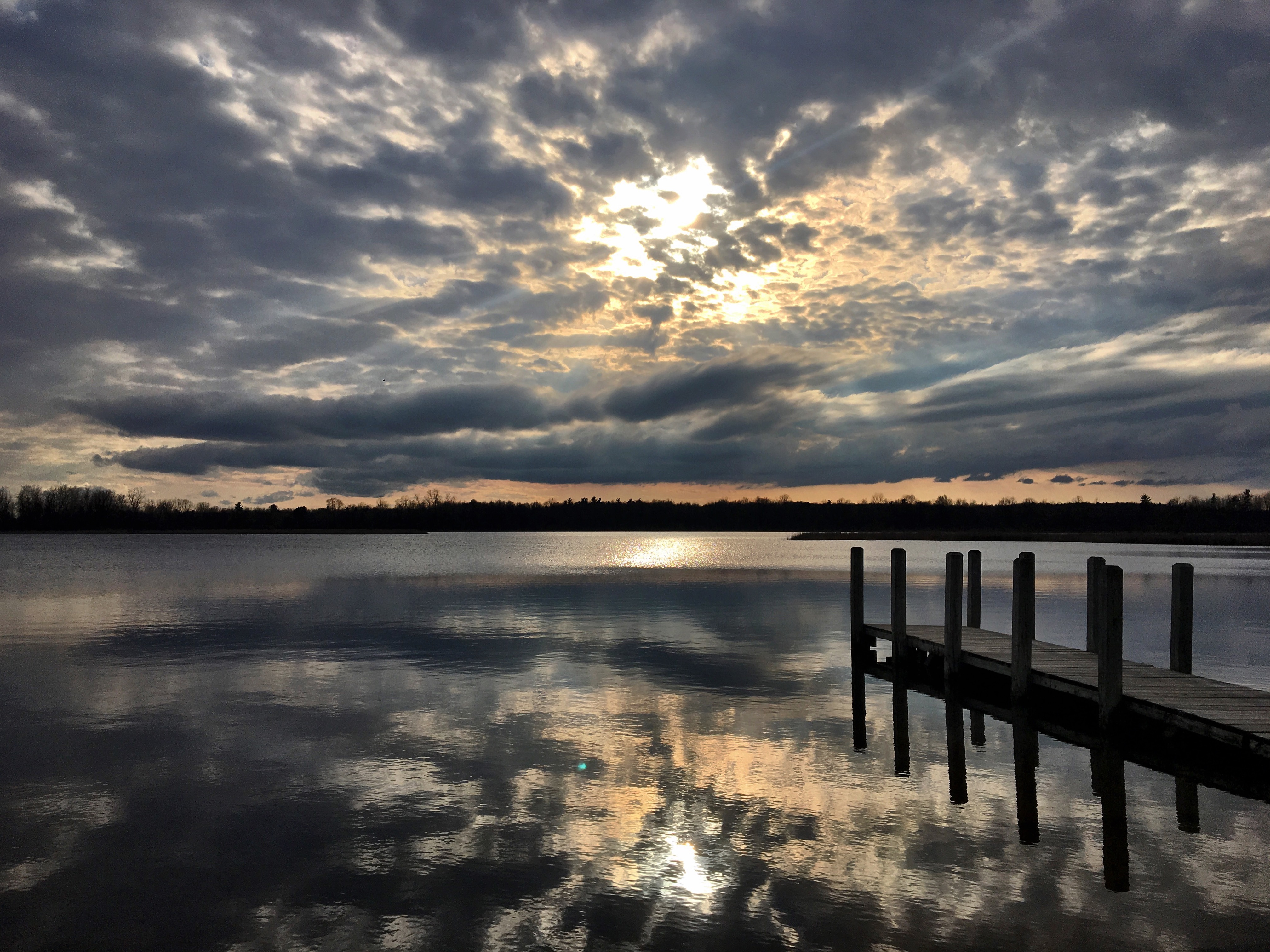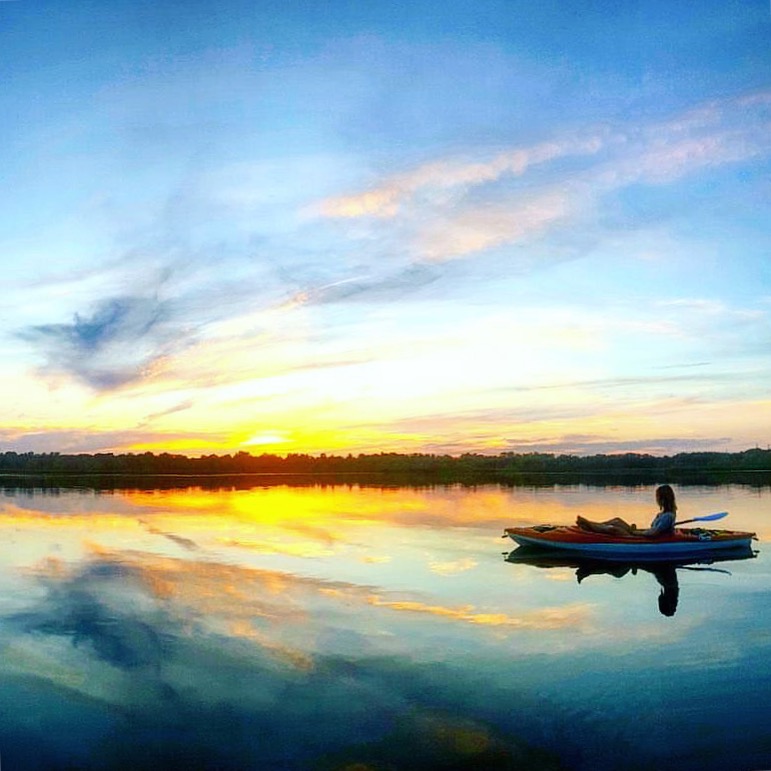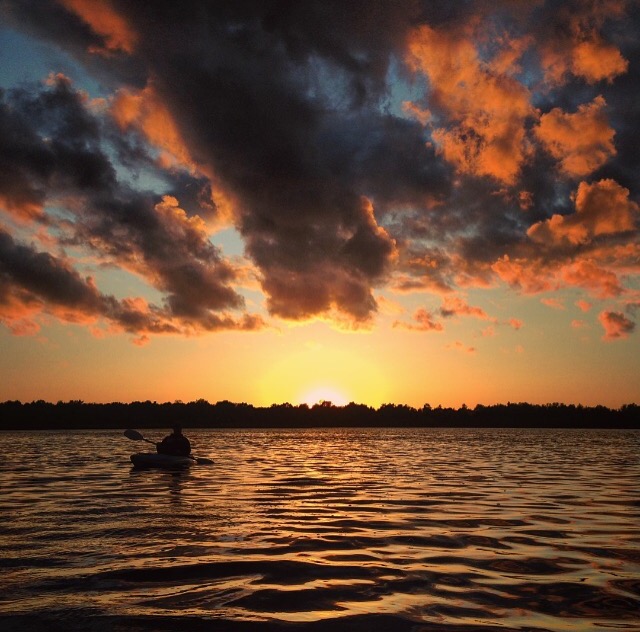 The parking lot is very small and probably only holds about 10 cars. You also need an Oakland County Parks Pass to use this access. I always see the rangers out writing tickets so make sure you have one if you go. You can purchase them at the dog park which is just up the road about a half mile. They have daily or annual options available. The parking lot is located on Joslyn rd just south of Clarkston.
Tommy's Lake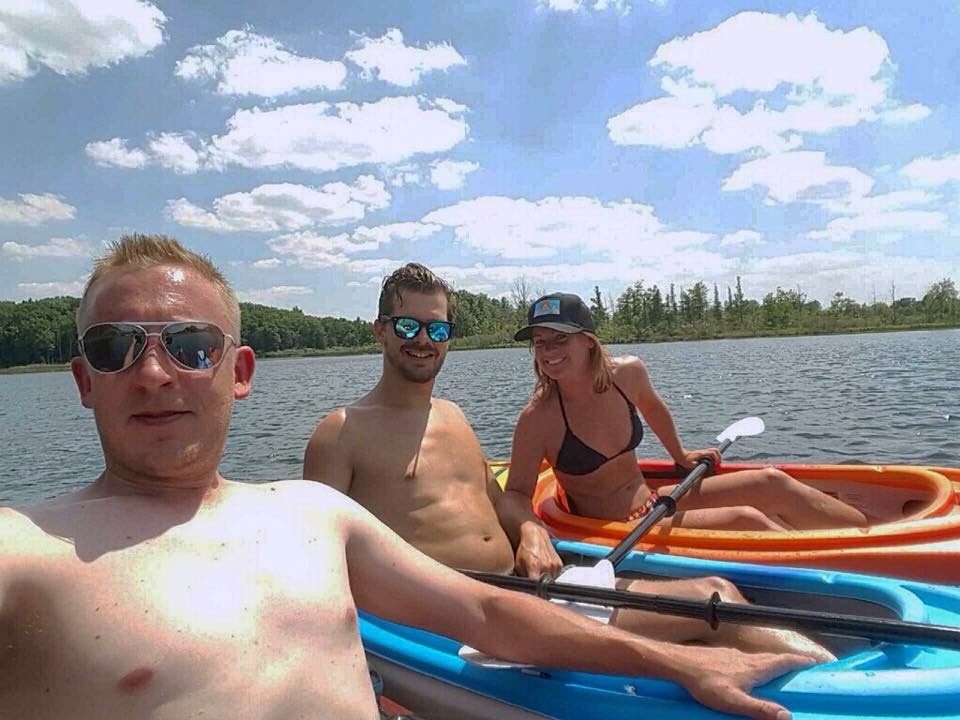 This site used to be a private access only that was used for the boy scouts. For more than 60 years, campers have lingered in the solitude of this spacious township camp, called Camp Agawam. Until just recently when a portion of the camp was purchased by the city, which opened it to the public. The property must be maintained for public outdoor recreation to receive the extra funding, so they opened a small beach and a few hiking trails that can now be utilized by the entire community. The site still remains a camp, so it is not uncommon to see large groups engaging in activities such as archery, hiking, boating or shooting. The lake itself is rather small but very clean. It offers numerous different swimming spots if you bring a kayak and although there is no launch, getting onto the water here is relatively easy.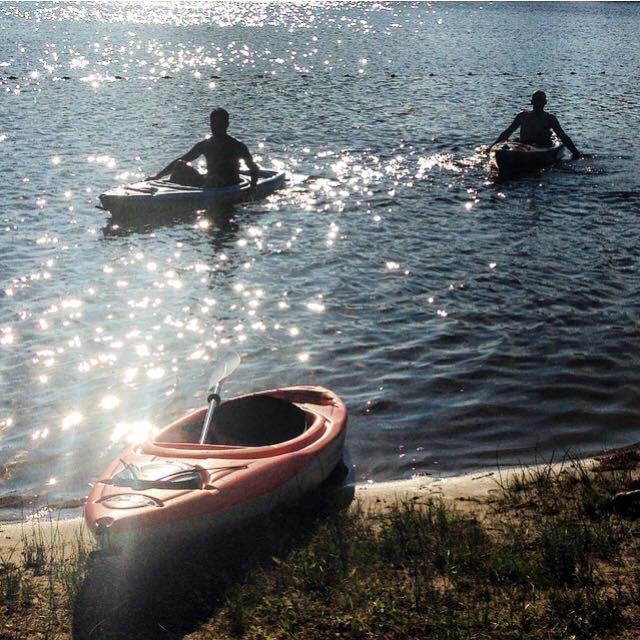 The camp is located off of W. Clarkston Rd between Joslyn and M-24. I don't think you need any type of special pass to access this location but don't quote me on that.
Blind Lake (Pinckney Recreation)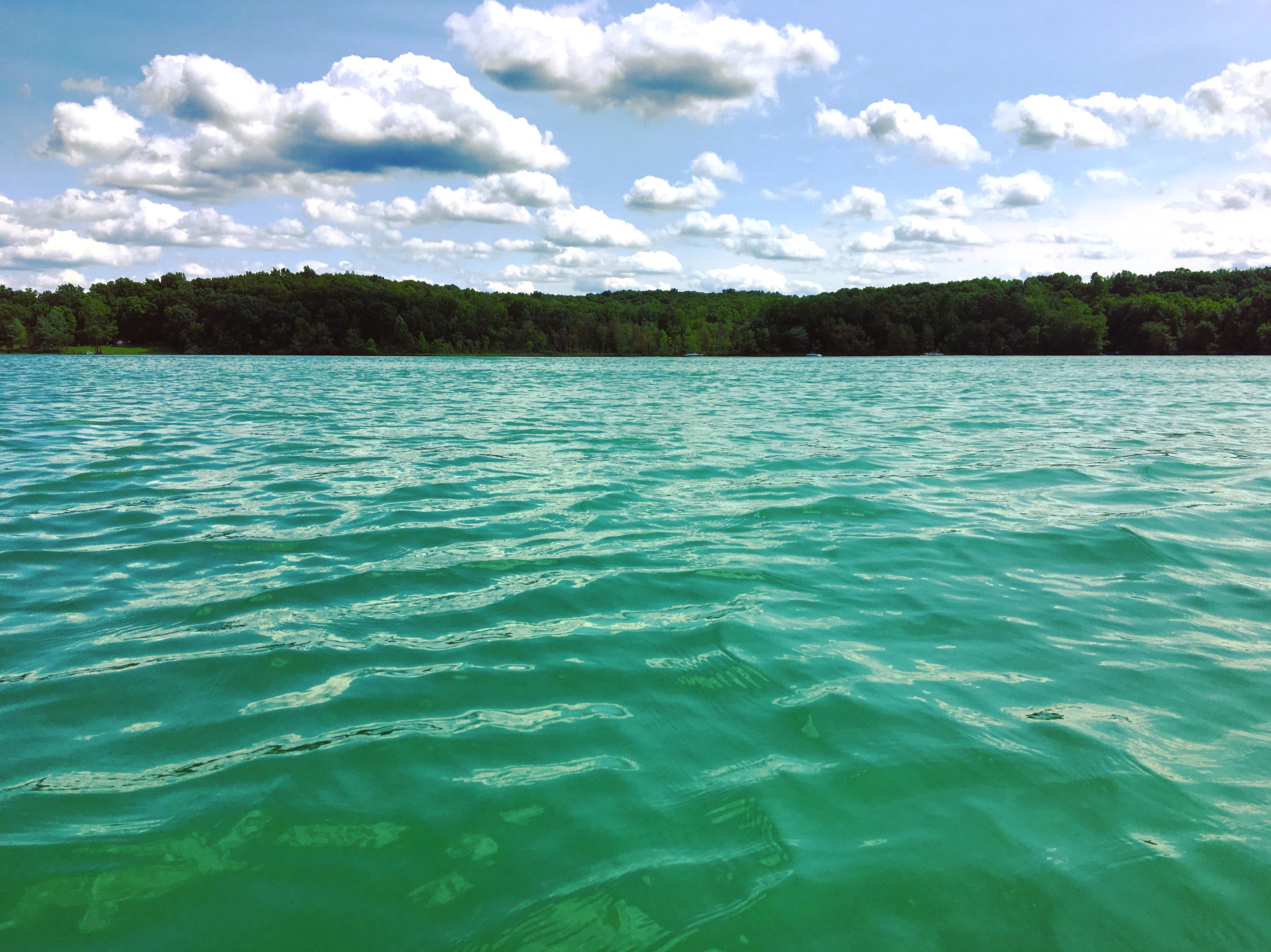 This lake is something of an added bonus. It doesn't really fit into the category with any of the others. It's kind of a stretch to call this lake "local" to me, because it is about an hour drive to get there. It is located in the Pinckney Recreation Area which is part of the Michigan State Park system. The lake is 65 acres in size and about 80 feet deep at its deepest point. The lake has no public access, so you actually have to launch at Half Moon Lake and paddle through a large channel to get to in. Unlike all the others on this list, both lakes are considered "All sports lakes" which means larger boats and jet skis are allowed as well as personal boats like kayaks and canoes. It's a little difficult to get to due to the high boat traffic and large size of Half Moon Lake, but totally worth it. Some consider it one of the best swimming lakes in the state, but it does not even have a beach. The lake is sand bottomed and a number of shallow sandbars can be found throughout it. The thing that makes this place so special is the water. I'm not sure why or how but the water in Blind lake actually glows green. On a sunny day this green glow gives the entire area an almost caribbean feel to it. Not to mention the clearness and sand bottom allows you to see all the wildlife more clearly. This combination always results a perfect afternoon paddle.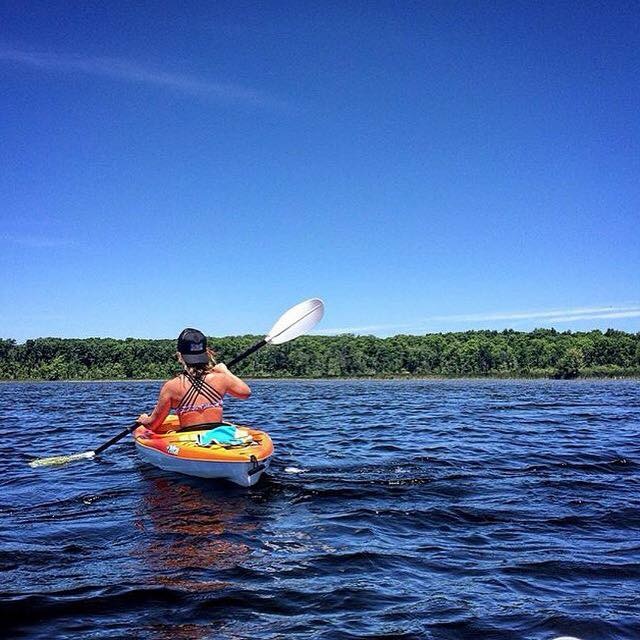 The access you will need to use to get here is at Half Moon Lake which is located off of Hankerd rd. There are multiple parking lots but if you are kayaking I suggest unloading and parking in one of the further lots to save the closer and larger spots for trailer parking.