Hocking Hills: That Pretty Part Of Ohio You've Never Seen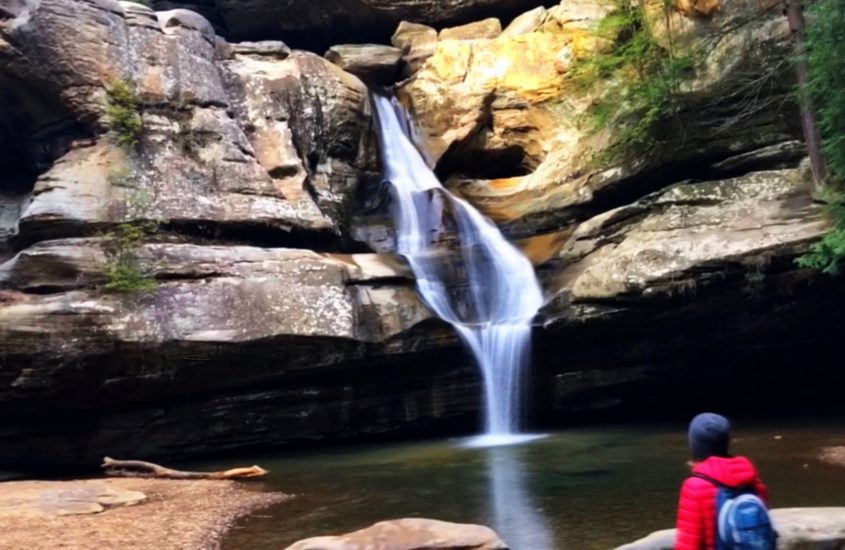 Located in southeastern Ohio, "Hocking Hills" refers mostly to the State Park and State Forest near the small town of Logan. This place is perfect for a short weekend adventure because even if you don't have a lot of time, you can still see pretty much everything worth seeing at Hocking Hills in under 48 hours. We set out from metro Detroit early Friday morning and only spent one night and another full day in the park.
As far as camping, let me just say if you're anything like me, don't get even a little excited about the camping in this park. The campsites are tiny and close together, there is a dumpster or bathroom about every hundred feet, and the entire park is basically a concrete slab. Bear with it though, because the trails will be totally worth it. If you're planning to stay more than a night or two, you may want to splurge and rent one of the many cabins around the park. They seem to be more off the beaten path than the state campground. Also, bring a map or screenshot directions. Cell service is next to nothing and things aren't really marked as well as they should be.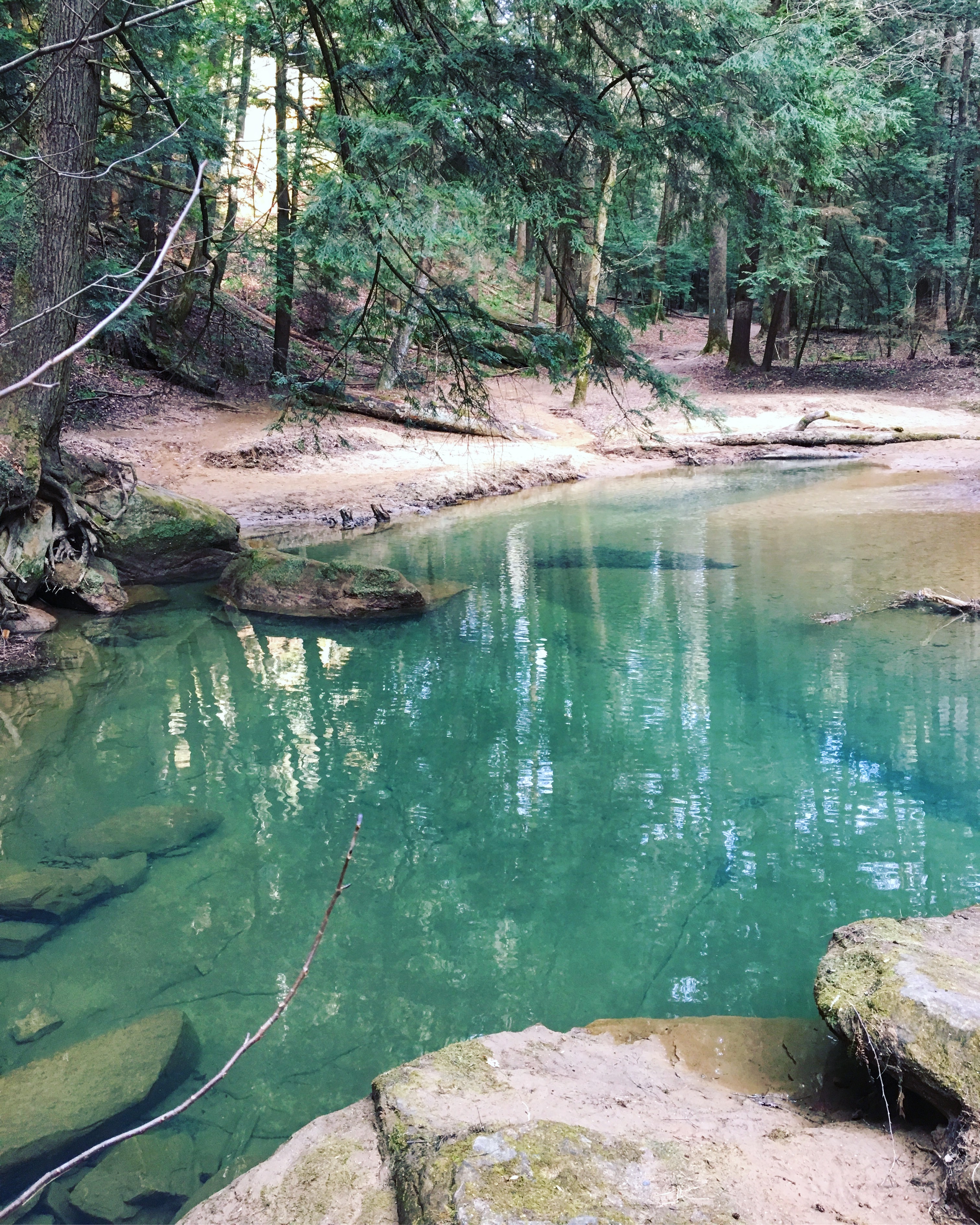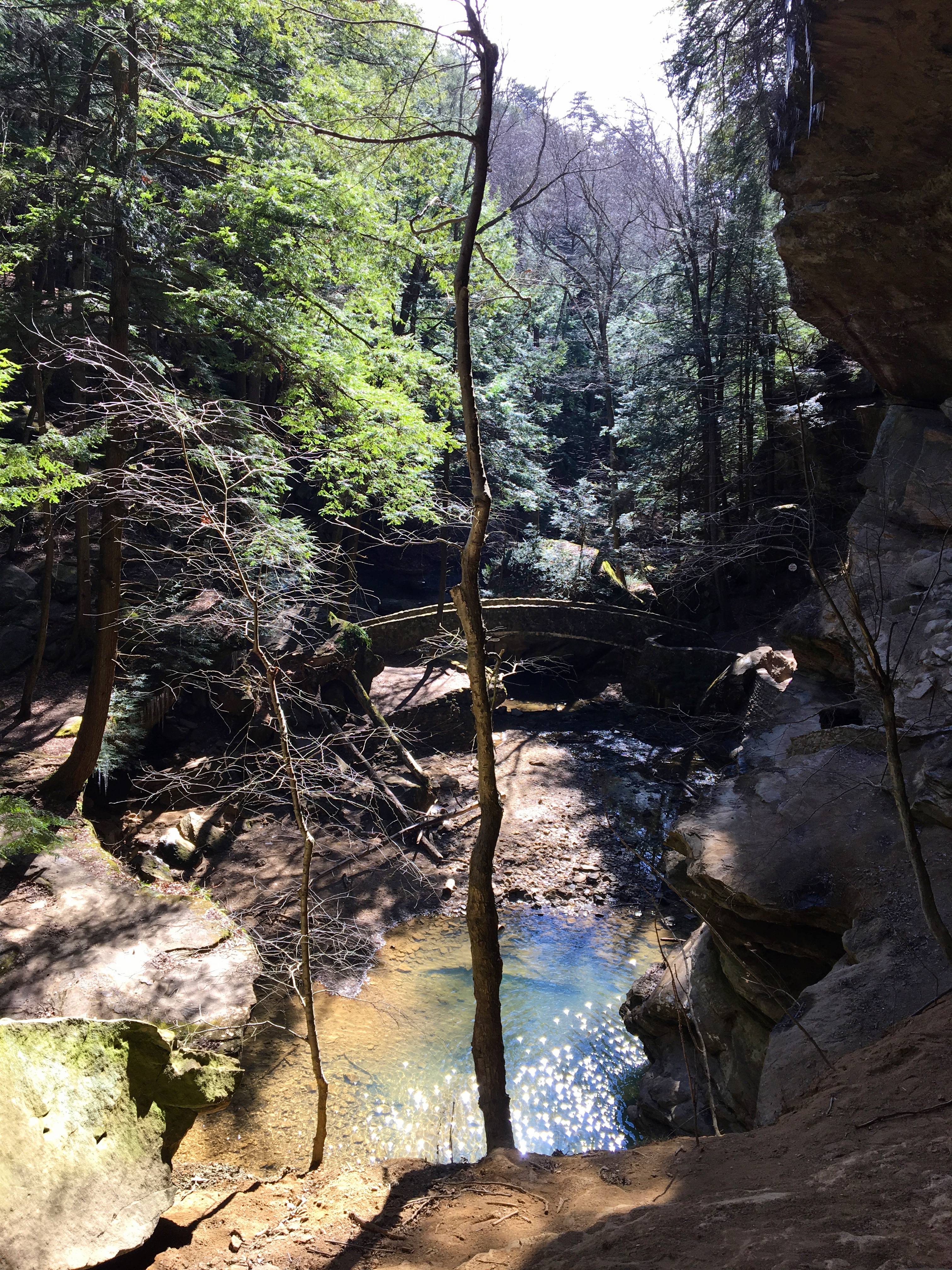 I realize for some people it's not ideal, but if possible try to visit there during the offseason. We spent our weekend in mid-March and barely even saw a soul. The campground was scarce (but still awful) and the weather was actually perfect for hiking. I have been told that the summer months at the Hocking Hills have become close to unbearable because it is actually the most visited State Park in Ohio. So if you can hit it in the shoulder season, that means you won't have to deal with tons of people (yay) and you will be able to better enjoy the trekking and amazing views.
Hiking is definitely the main draw of Hocking Hills thanks to the unique rock formations, caves, waterfalls, and forests that can be found throughout the park. The park has six main hiking areas, each of them has their own set of trails, but all the trails are minimal distances. You can draw out your hikes and connect some of the attractions to gain more milage. Also if you're like us, you can get a bonus three miles in by taking the wrong trail and getting lost.
Hocking Hills Day One
Old Man's Cave
1 mile (1 hour)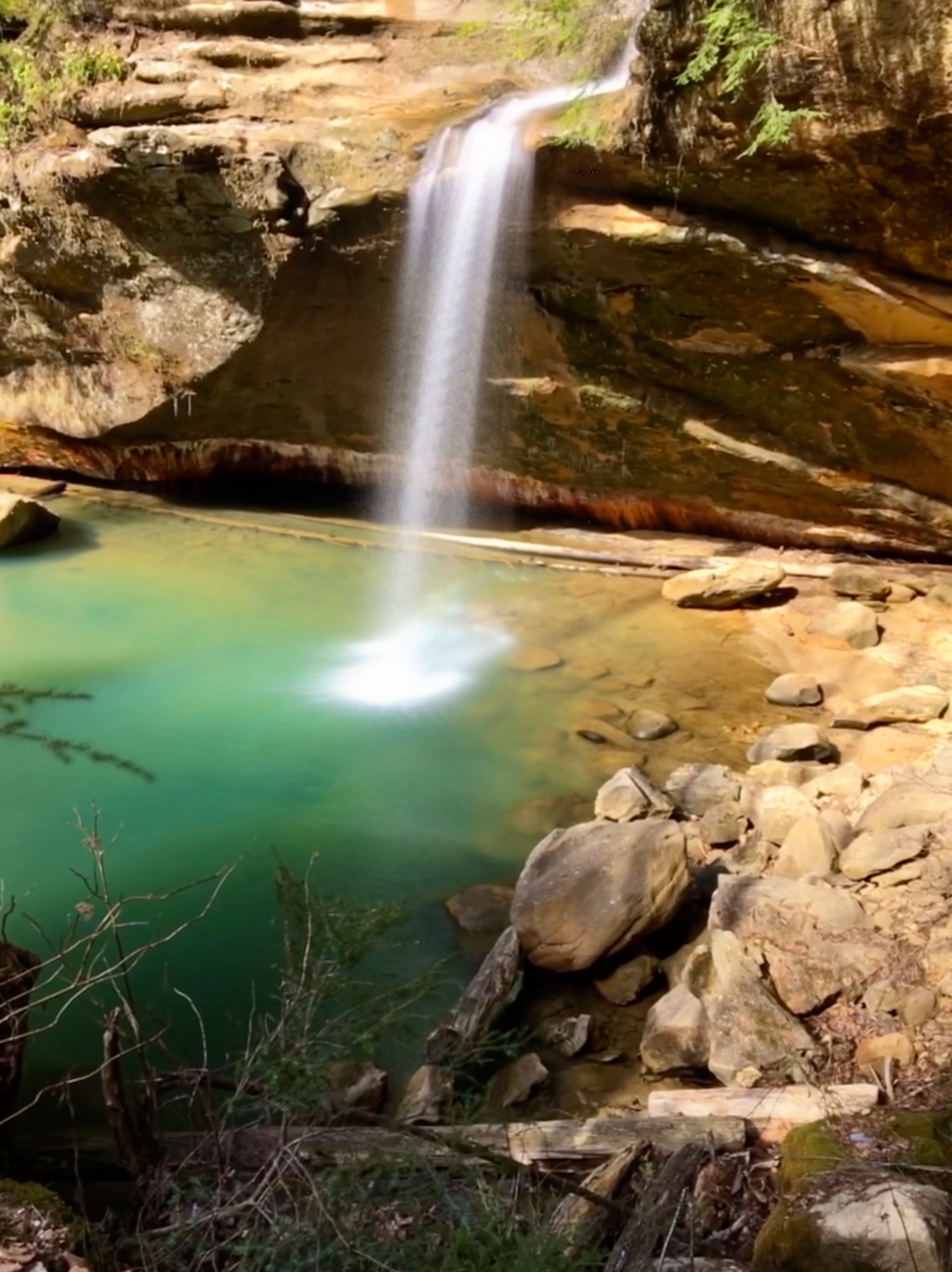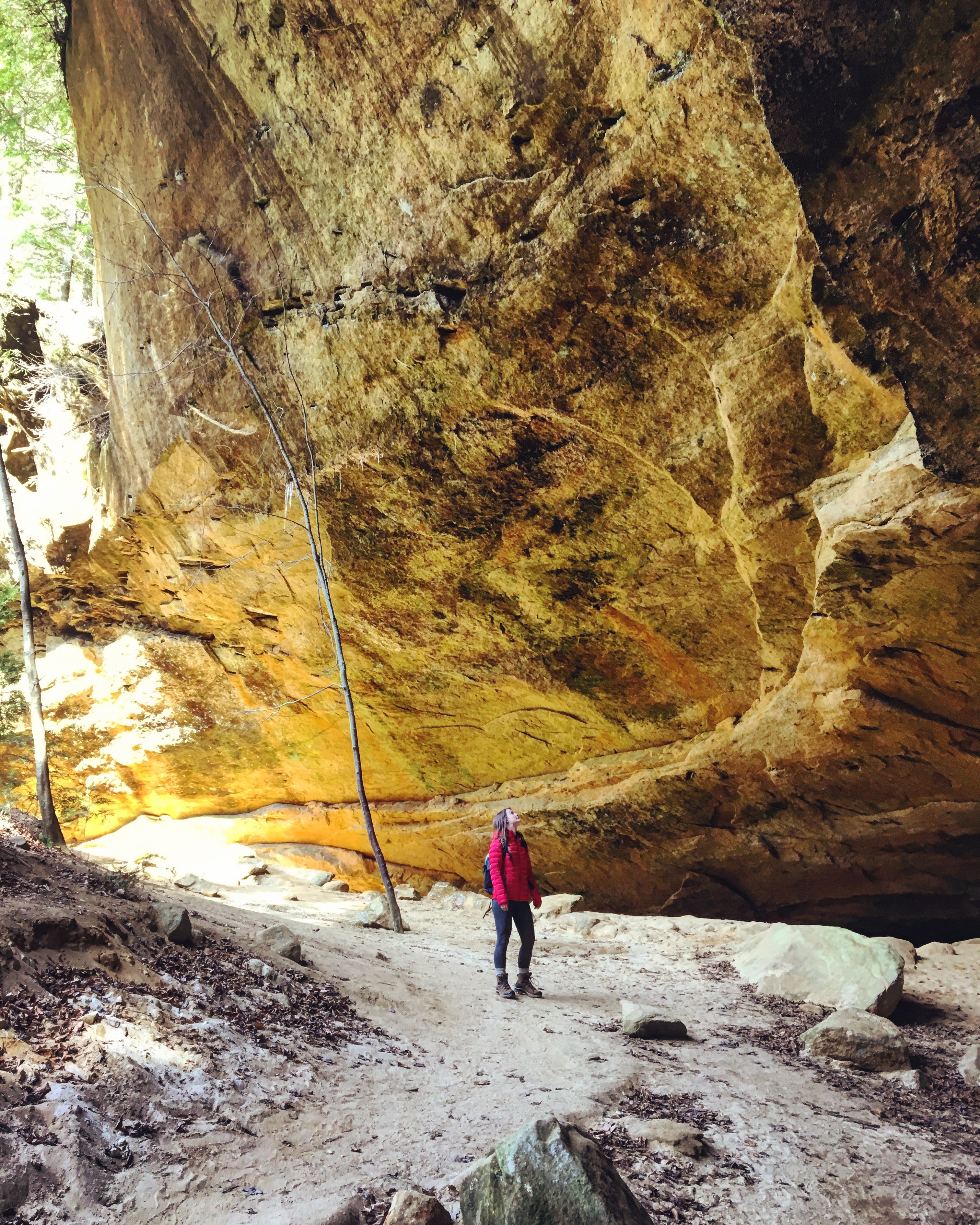 Old Man's Cave to Cedar Falls
3 miles (2 hours)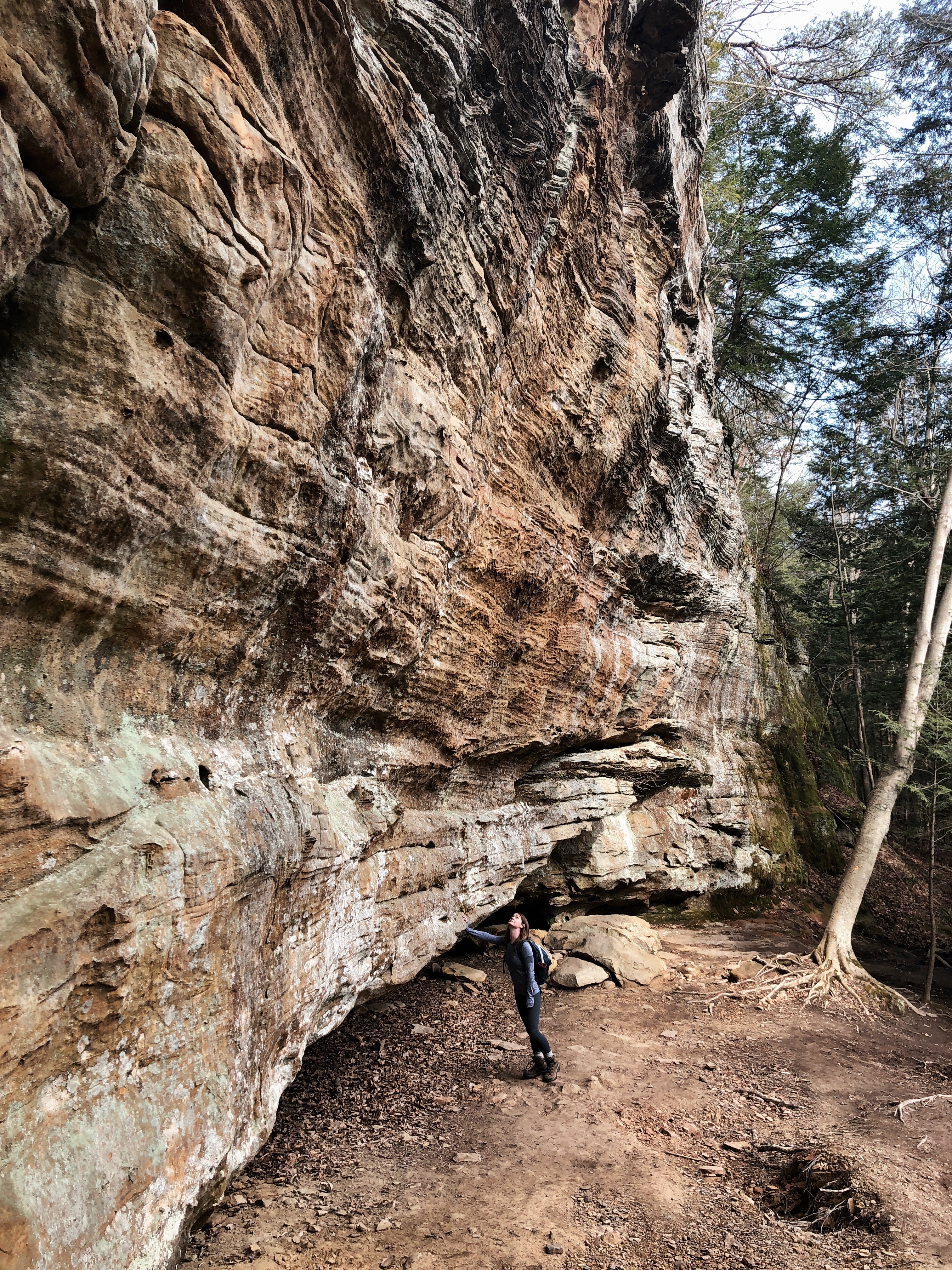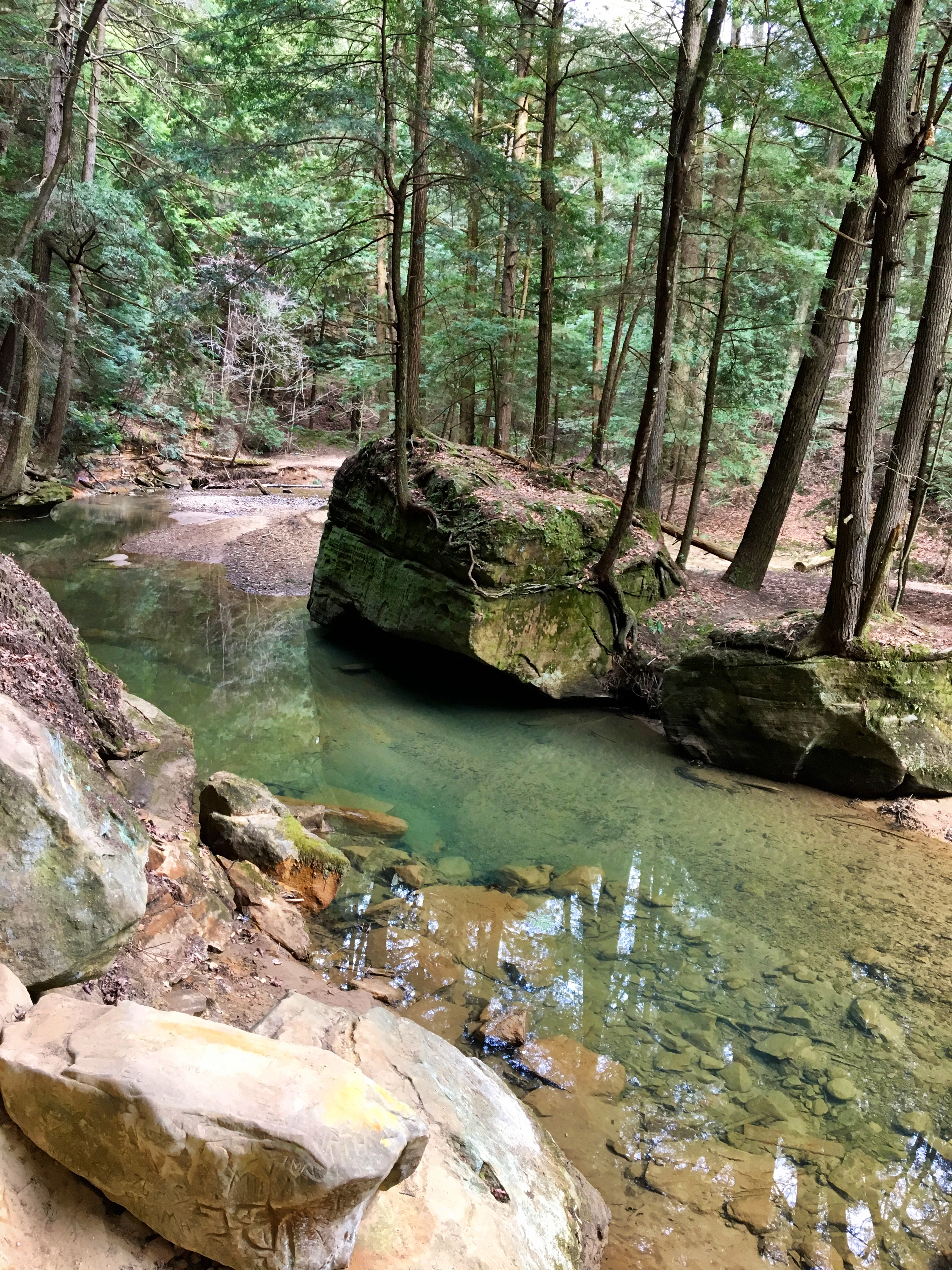 Cedar Falls
½ mile (½ hour)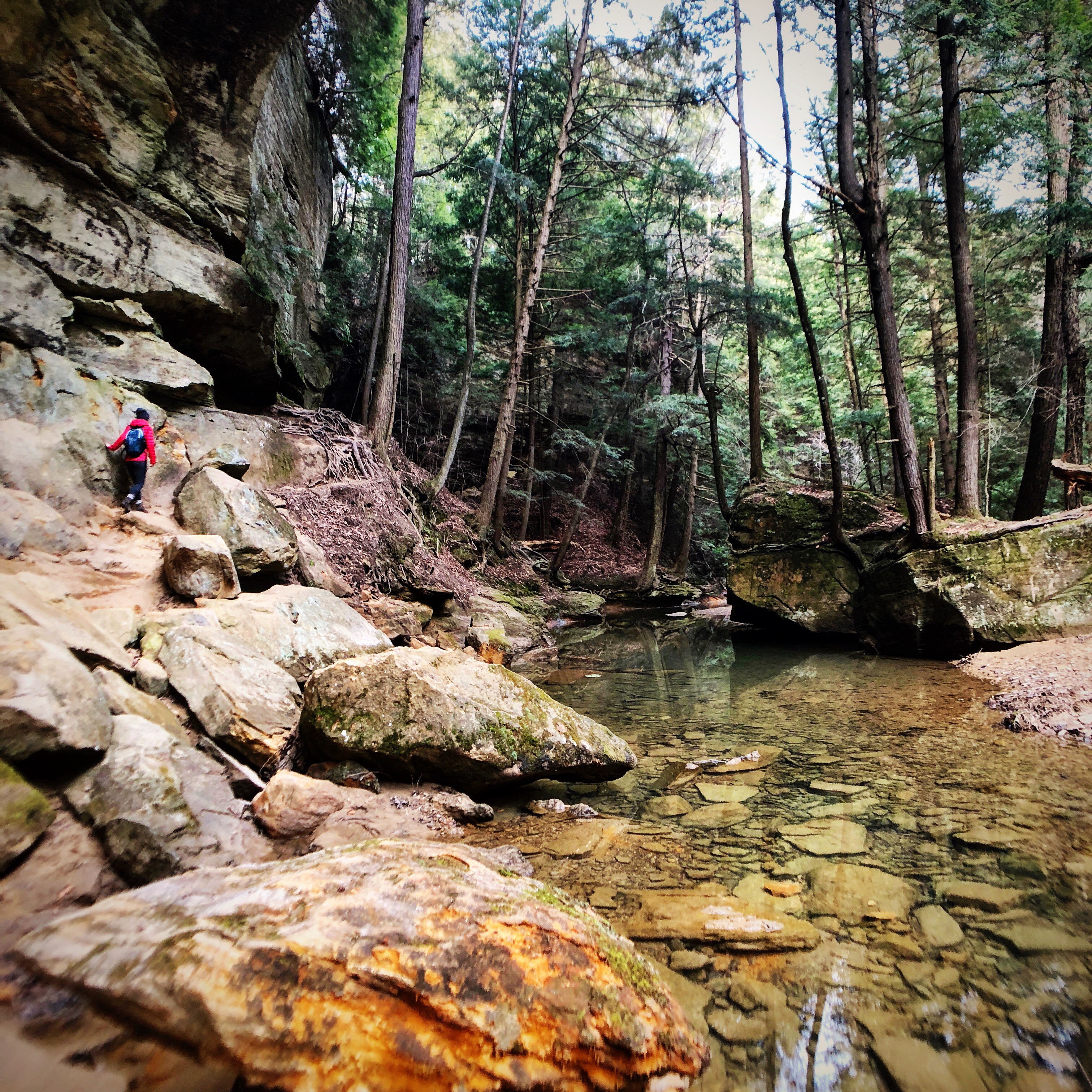 Cedar Falls to Ash Cave
3 miles (1½ hours)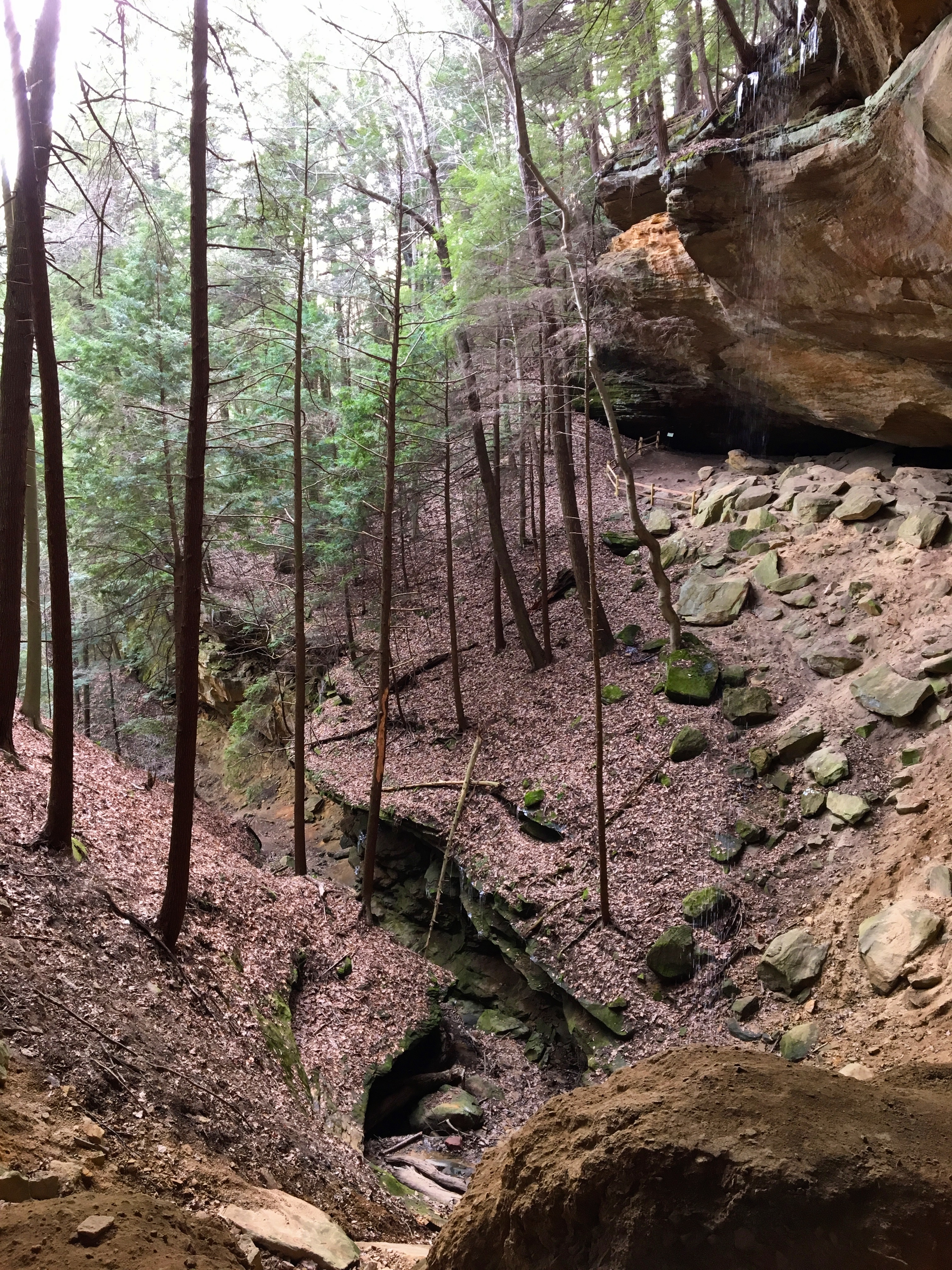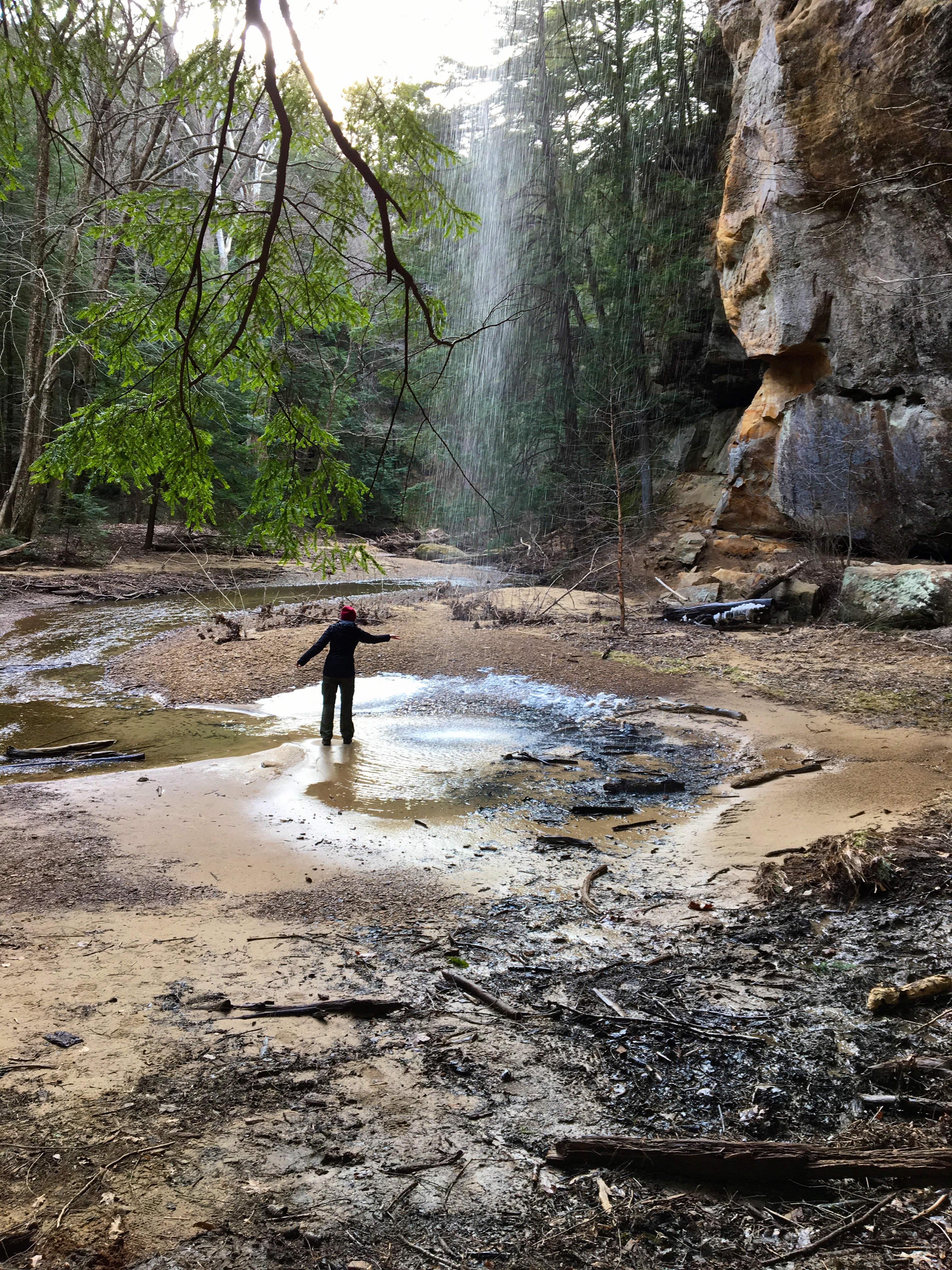 The not-so-scenic detour back to the start
3 miles (1 ½ hours)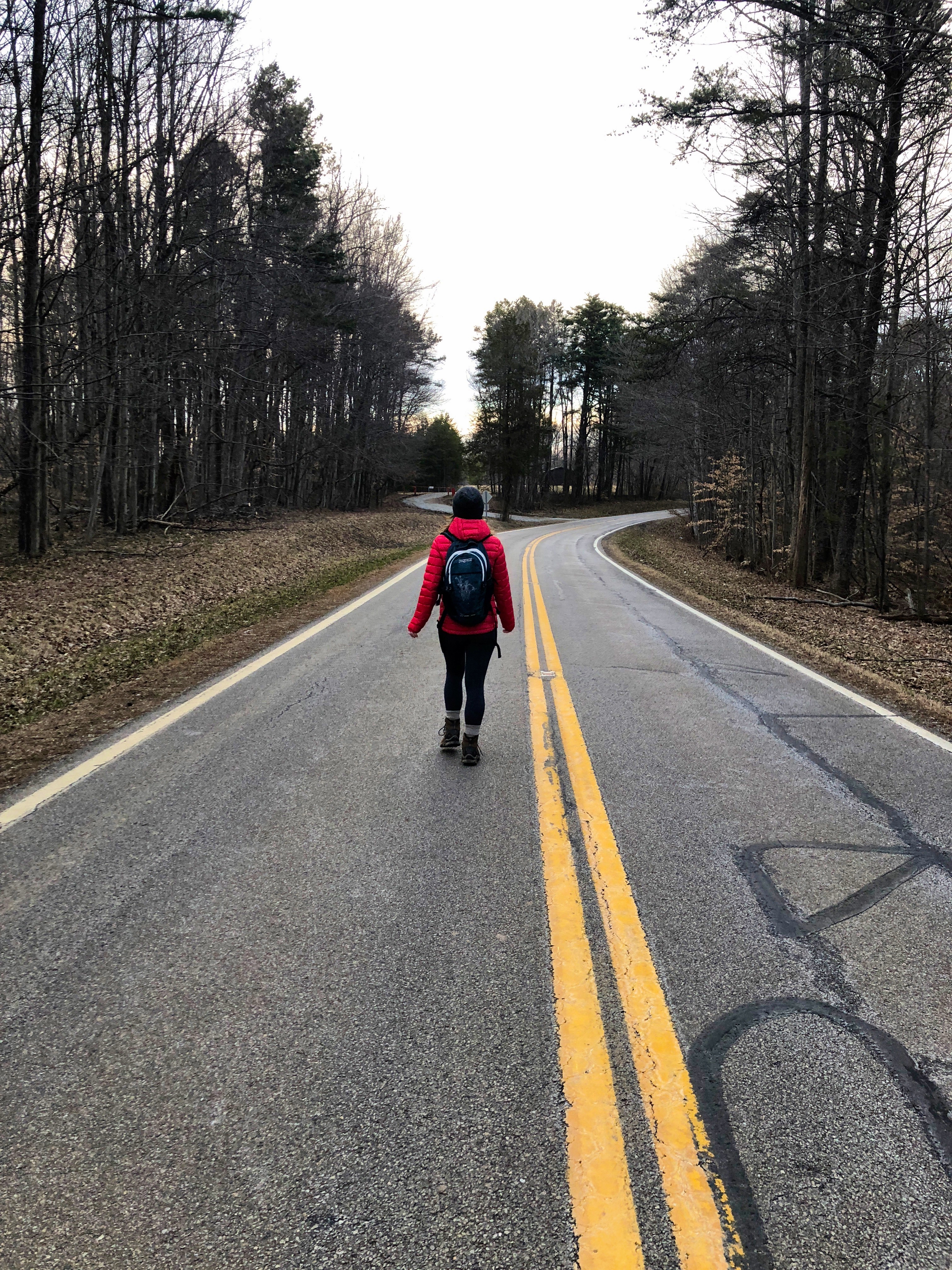 Hocking Hills Day Two
Ash Cave Gorge
¼ mile (½ hour)

Ash Cave Rim
½ mile (1 hour)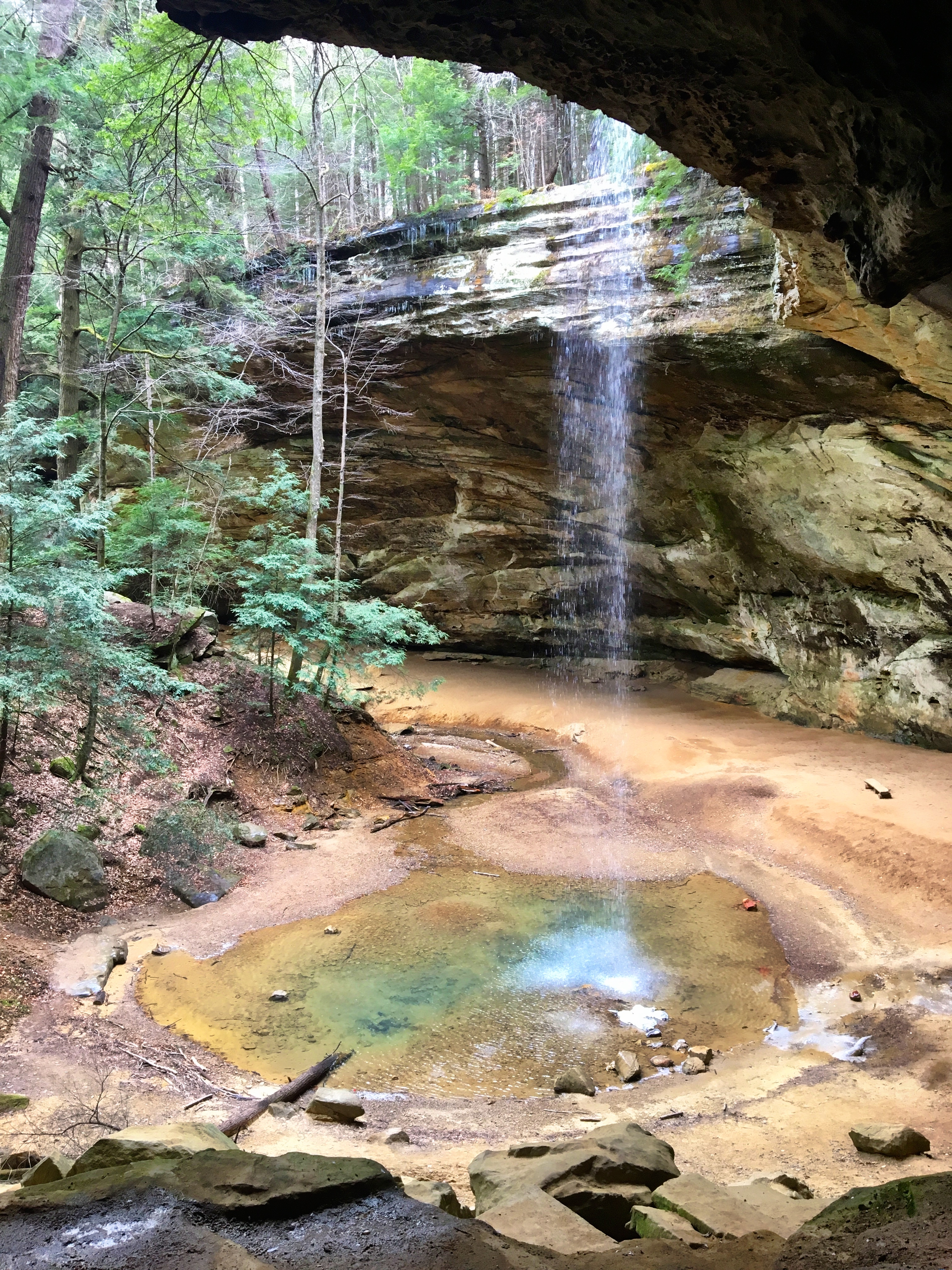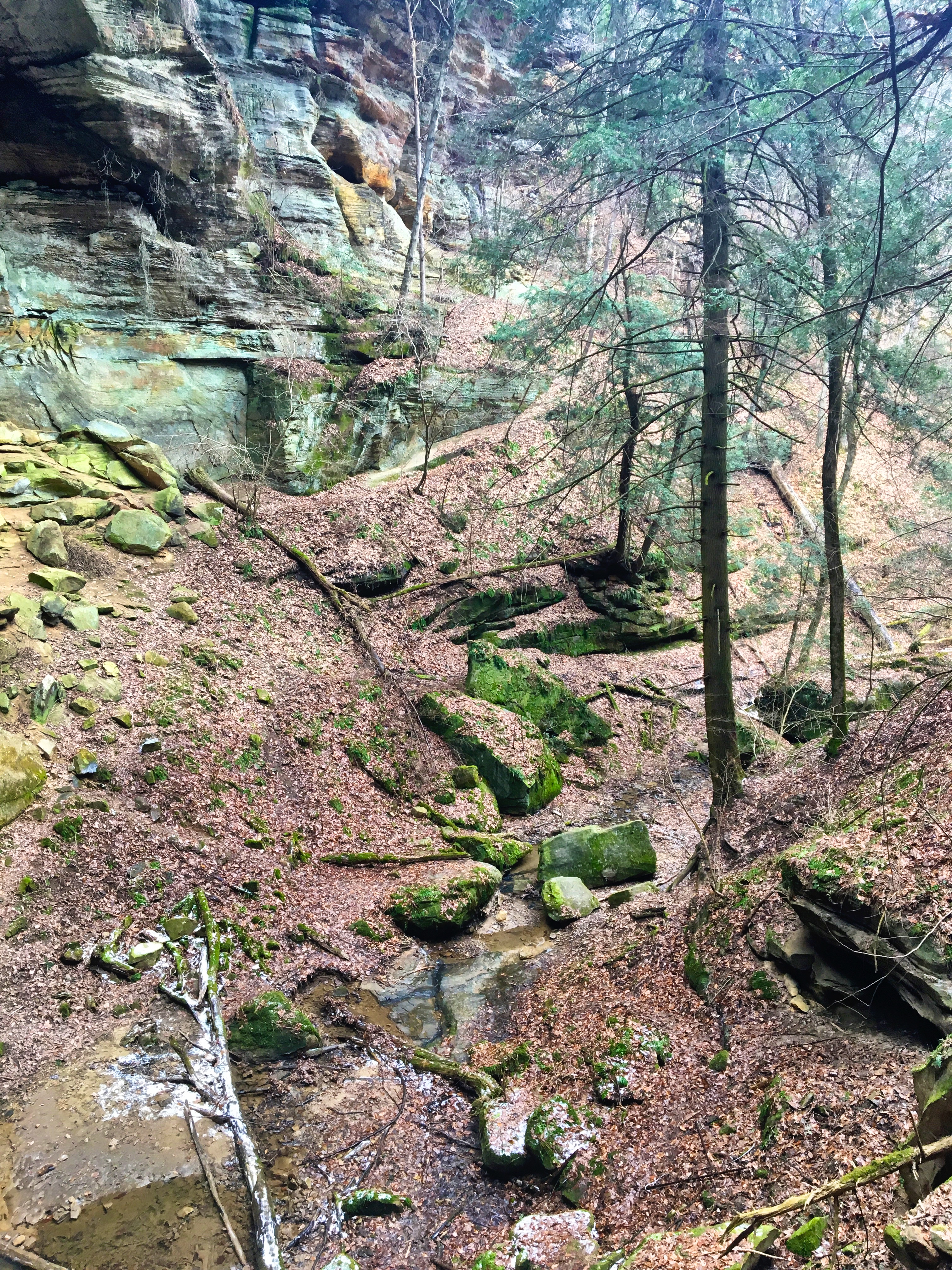 Cantwell Cliffs
1 mile (1 ½ hour)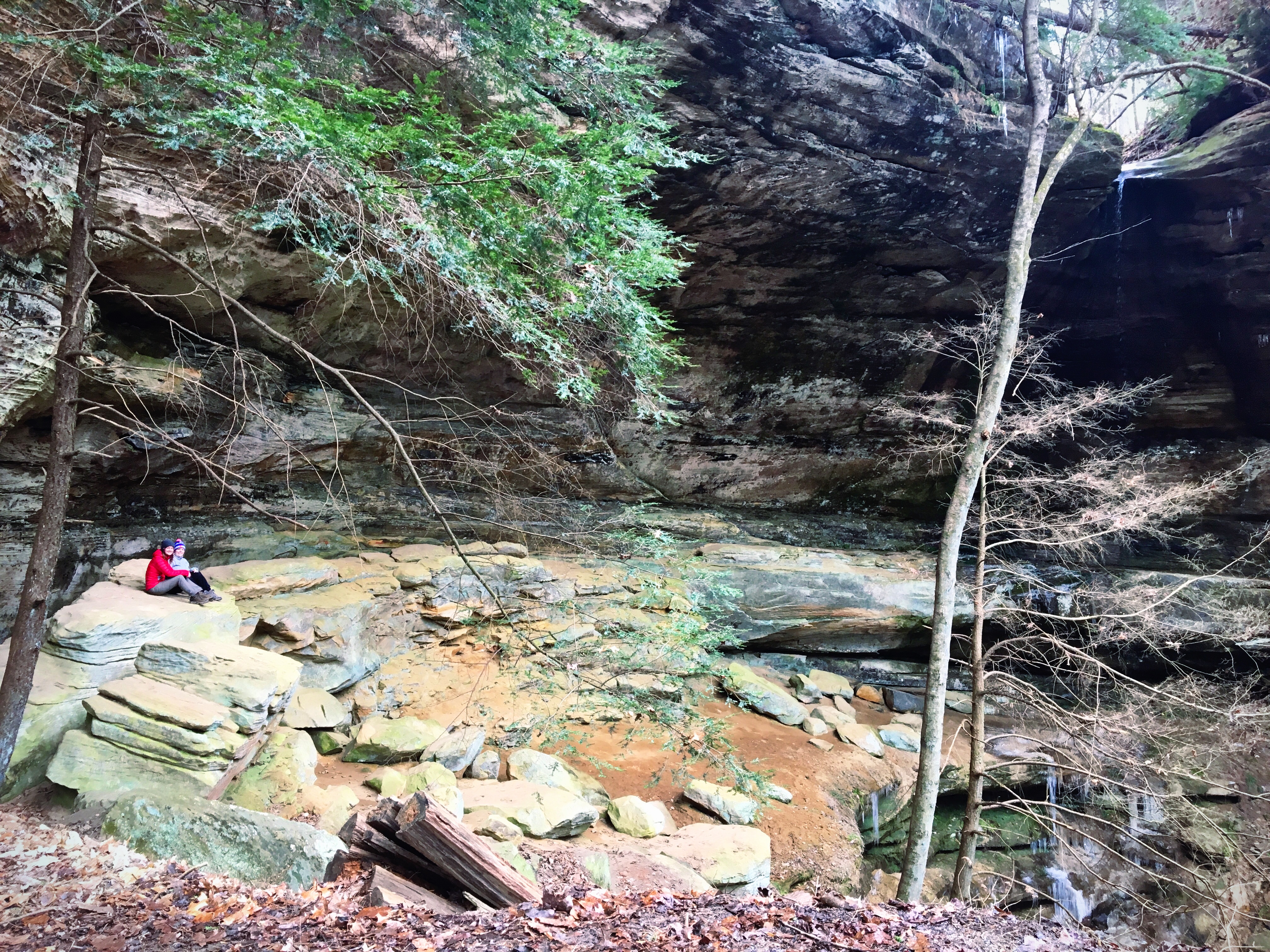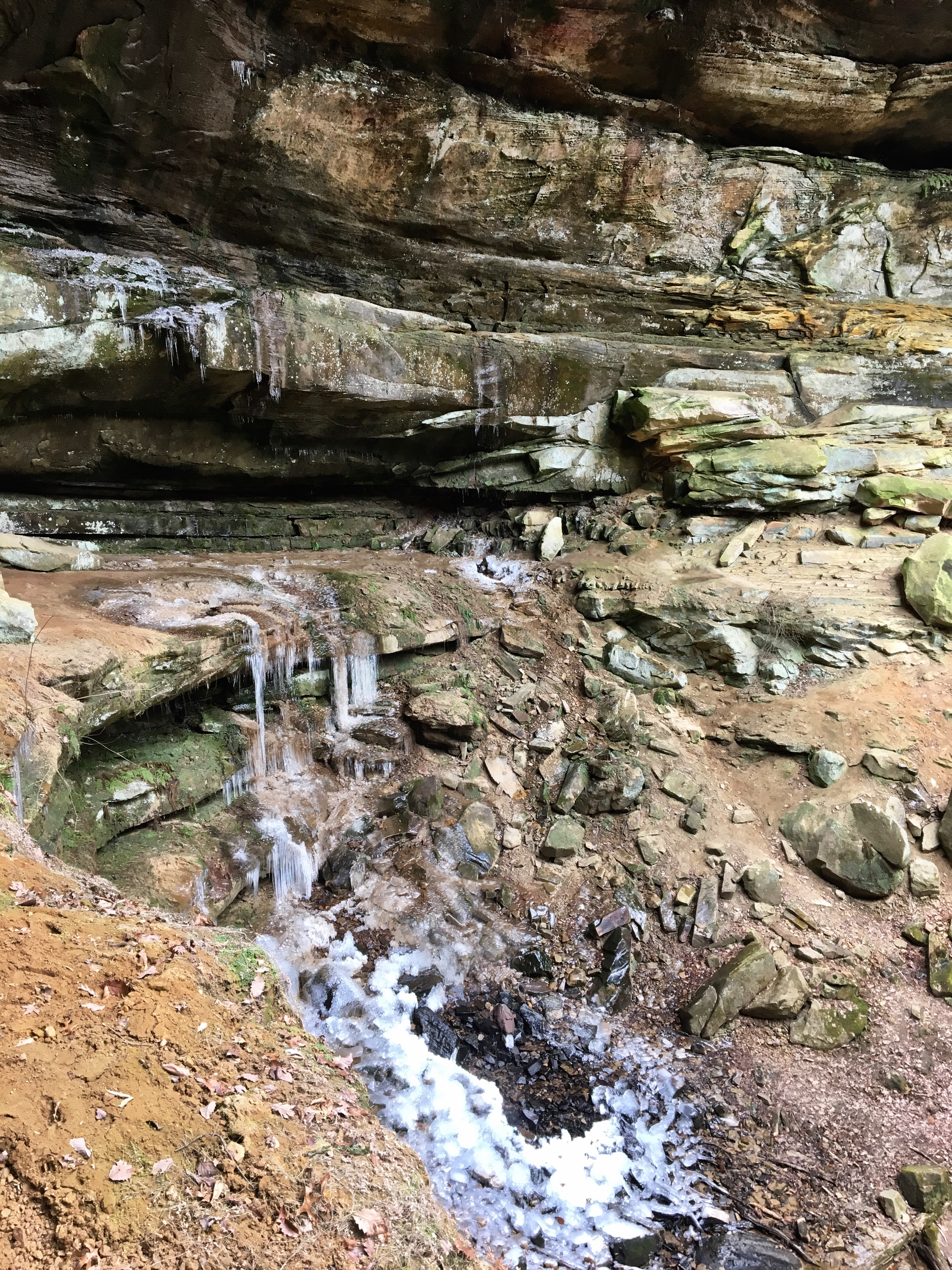 Rock House
½ mile (½ hour)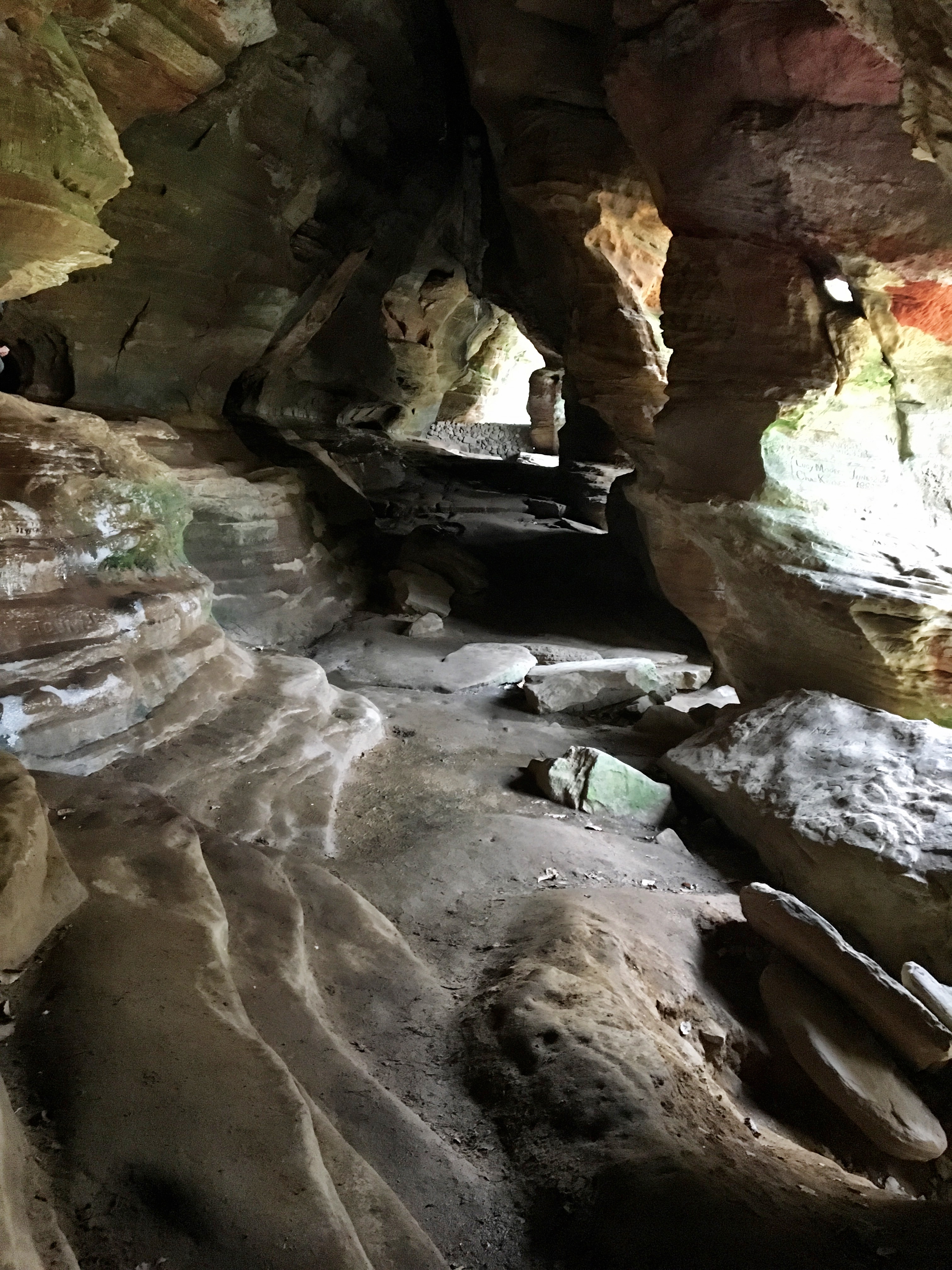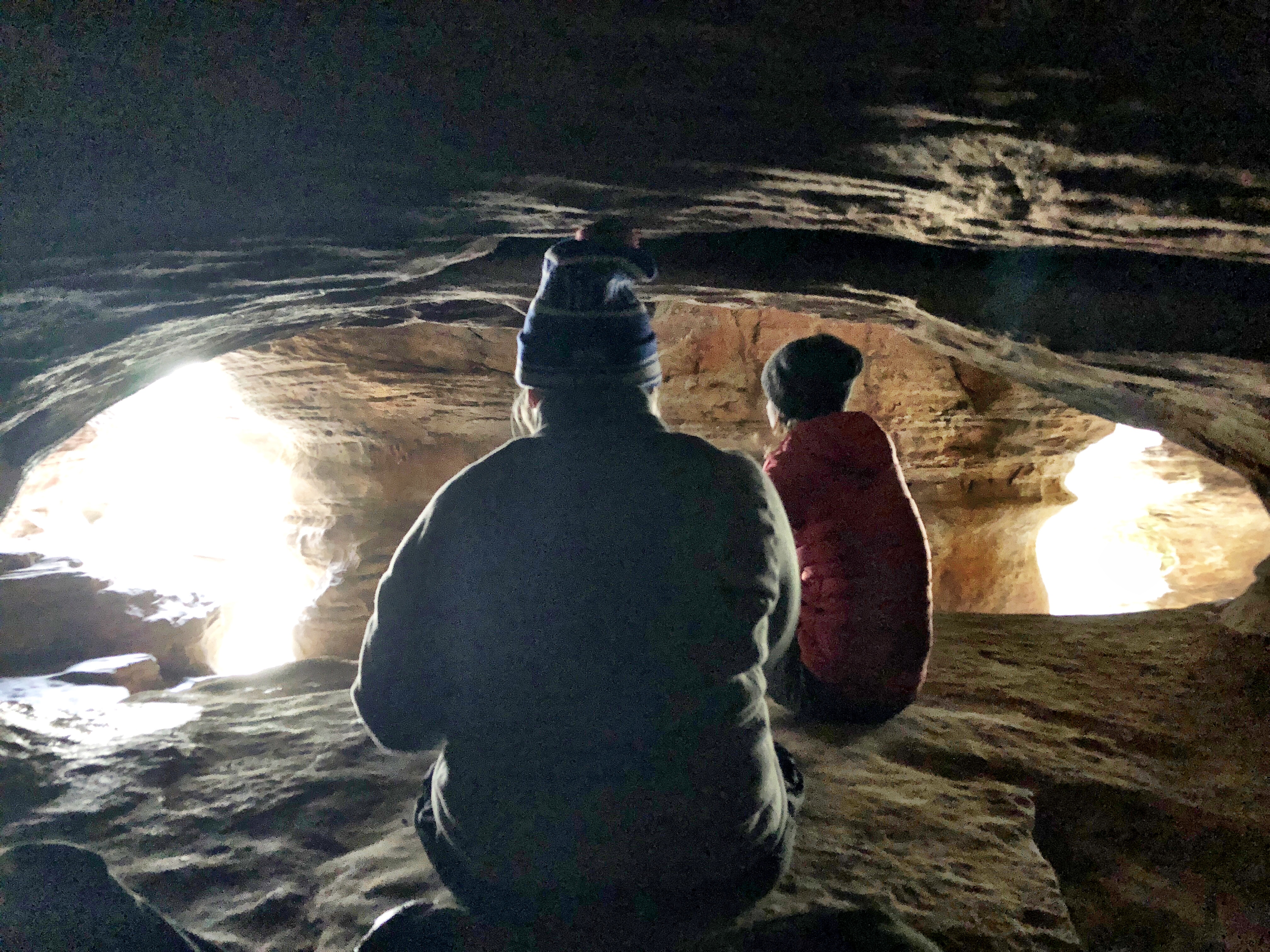 And that's it! Well not really, but at least for us. If you have more than 48 hours to spend, the Hocking Hills has an abundance of other attractions to tickle your fancy. They also offer zip-line tours, rock climbing, horseback riding and even off-road Segway tours! As well as a few wineries, local eateries, and gift shops. We came for the hiking, so hiking is what we did. Totally worth the trek.