"Wanna Grab A Drink?" A Single Gal's Guide to the Galaxy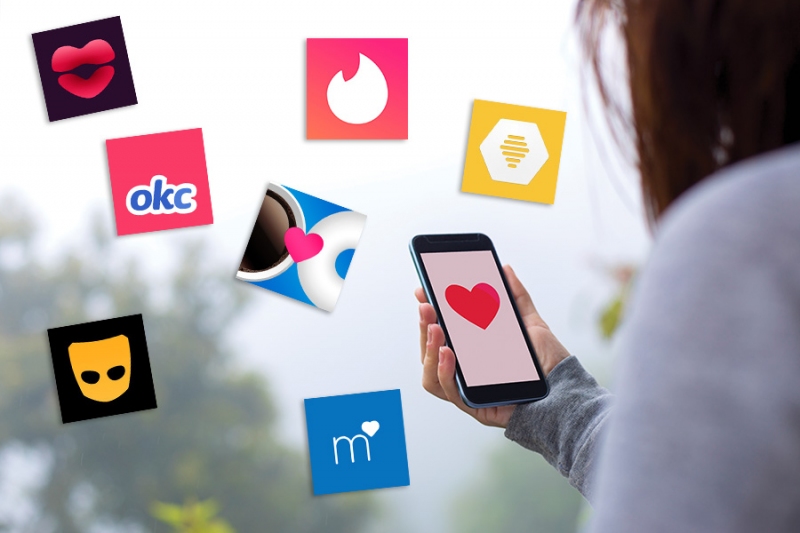 What exactly does dating mean? Does it mean going out on a bunch of first dates and maybe moving on to a second date with only a few? Or does it mean seeing many different people on the regular and maybe even sleeping with them too? It's been quite some time since I have dated, but things have changed a lot!
A few months ago marked my arrival back into the dating community. Truth be told, I was absolutely terrified to start dating again after the close of my eight-year relationship. Those eight years took me through my mid-late 20's and into my early 30's. Becoming single at 33, I couldn't have felt any more out of touch with dating. So far, it has been a wild ride.
So, in the spirit of my new adventure and also as a form of therapy, I have spent multiple evenings among friends swapping stories and collecting information regarding red flags to look for while submerging myself into this new culture. So far besides being extremely funny, it is nice to know that I am not alone in what might seem like a seemingly endless search to sift through people's everyday bullshit and find normal humans to share my energy with. I will say that although this entry maybe comes off as complaining about dating, that is hardly the case. I am simply trying to find humor in an otherwise complicated and somewhat stressful experience. These past few months I have encountered a number of different types of men and to my relief, despite all their differences, all these men (aside from one) have had one very important quality in common: geniality.

Charming Guy
He may seem like the perfect gentleman but he's more of the guy who absolutely loves the chase. He knows exactly the right things to say to get you interested. The version he spins of himself makes him seem like the perfect man ever, and it is next to impossible not to fall for all his bullshit. He just loves the ego boost connecting with women gives him and he loves to see how far he can get you to go. Be wary though, it is quite likely he is very fake and ingenuine and his charm will often wear off almost immediately after you have let your guard down and you will find that he will move on to someone else.
Clingy Guy
In most cases, this type of man doesn't have many friends or hobbies to keep him busy and expects to build his whole new world around you. While the two of you are still in the messaging process, he's already thinking of you as his girlfriend and calling you "honey" or "baby." After hanging out, he now thinks you two are committed and expects too much of you after only one or two dates. He wants to talk on the phone or constantly text. He is looking for his partner in love and in life and is serious about being in a relationship. He will not be sidetracked by the number of choices available to him, once he has found you, all other dating stops and he expects you to do the same. He's … well, he's serious about being serious. In love with love. Sometimes maybe a little psycho. The question now is are you ready? Before starting a relationship with him, please consider how serious of a commitment you're willing to make.
Busy Guy
He'd love to meet you if he could only find the time. He expects to meet other busy people and have a romance that is incredibly hot and connected…for the 30 minutes every week that work for him. While he may be quite enticing because of how active and on top of his career & hobbies that he is, he has difficulty converting online dating into a substantive experience. Maybe he is the best guy you'll ever meet, but I couldn't tell you because I'm still trying to make plans that work with his schedule.
Cougar Cub Guy
It can be extremely flattering and a huge confidence boost to have a younger man pursue you. Dating someone younger also comes with its own basket of bonuses. The conversation is interesting and his carefree lifestyle is intriguing. He's so young and so confident he thinks he's got everything an older man has to offer plus more- especially in the bedroom. He has his own life, friends, and interests. This guy isn't looking to be "completed" by you. So far my experiences with younger men defy all logic. They've squashed most myths I've heard about their relentless pursuit for hookups or guilt-free sex. However, with that being said, please don't be overly eager about an actual adult relationship. Given his age and other potential factors such as how easily distracted he is, he may discover just how many choices he has and become less interested in committing and more interested in continuing to look around. You may get spotty contact and somewhat of a flighty attitude towards the entire affair. Nonetheless, if you can look past this and you're looking for a fun couple of months, look no further. And, of course, it is always possible it could expand further down the road.
Average Joe Guy
He may not be the most handsome or interesting man but he is the nicest and he will do anything for you. He's the man who's interested in what you're doing and wants to make you happy. This guy will be the kind one, the courteous one and the "normal" one. He'll be the one that allows you to move into the relationship at your own speed, doesn't make it difficult for you to talk to him, and one that will make sure he's respectful of you. He won't lie to you, won't make you doubt him, and most importantly, he will want to be a part of your life. Being around him makes you happy, not stressed. He's kind to your family, participates in your hobbies & passions (even if he doesn't want to) and you never have to wonder whether or not he's "interested" because his actions speak much louder than any words could. Him? Yeah, I'm still waiting for him… but if you know this guy, can you shoot him my info? Thanks.

Dating Translations for the Clueless Participant
Does dating seem like a foreign language to you sometimes? Maybe it feels like people are saying one thing, but it actually means something completely different? Well, that's because they probably are. I had to call in the experts for this one but here we go:
"I'm a very honest and upfront person"
When I'm done with this, I am most likely going to disappear, rather than having a mature conversation about it.
"I just like my space"
I am a total commitment-phobe and I'm totally wasting your time.
"Sometimes I like to go out, other times I stay in"
I basically have no hobbies
"I don't want any drama"
I am the single source of all the drama in my life
"I love the outdoors"
I really just like to get drunk in my backyard around a bonfire or on a patio. Although, since you're an attractive guy/girl so I'm going to pretend so I can hopefully adopt your awesome lifestyle.
"I'm a free spirit"
I don't have a stable career and think I'm going to make money selling artisan soap on Etsy.
"I literally work every day for the next few weeks"
I don't want to see you anymore. I just don't have the guts to say it.
"I'm just not in a good place right now"
I'm literally completely available to anyone else except you
"You wanna just hang at my place?"
I'm dating a lot of other people right now and I'm terrified I'll run into one of them when I'm out with you
"I don't believe in labels"
I am a GIGANTIC whore
"We're just looking for different things in life"
I think I can do better than you
"I really enjoy our time together but I just don't feel like I'm ready for a relationship"
We can still bang though
"My last relationship really messed me up"
I'm still hung up on my ex and I'm mad you're not them
"My ex and I have a good relationship"
I will indefinitely cheat on you with them
"My ex is a complete psycho"
I cheated on them and they hate me but I will still indefinitely cheat on you with them
"I really like you"
As soon as you like me back things will be moving to fast and I'll become distant
"I'm just still healing"
I'm not done sleeping around yet
"My EX is a bitch"
I am not mature enough to be in an adult relationship and it stressed her out
"My EX is a dick"
He didn't do everything exactly the way I wanted and he got sick of my shit
"I'm not looking for anything serious right now."
I'm just lonely and I'm going to leave as soon as something better comes along.
"I hope we can be friends"
I just don't want you to hate me. But I also don't want to talk at all anymore.
"I wish you the best and I really hope you're happy"
Go fuck yourself
"I just need time to work on myself"
I don't see a future with you but this has progressed far enough that I'm not sure how to tell you that
"I want to, but it's complicated"
It's not complicated at all. I don't want to. I just don't know how to say that, so I'm hoping you'll get bored of waiting around for me
"He's nice. Just not really my style"
We did it on the first date and now I need a reason to dismiss him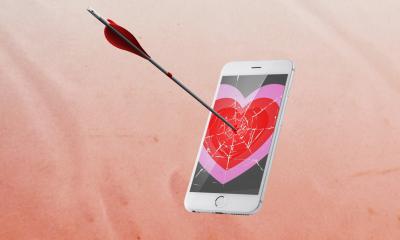 Texting Translations for the Clueless Participant:
"Hey stranger!"
Where the fuck have you been?!
"Hey you"
I want you to THINK I like you
"Good Morning"
I will be texting you ALL DAY LONG
"I was just thinking about you"
I completely forgot about you
"Oops, I totally forgot to hit send"
I completely ignored your last text
"I'm pretty busy this week"
Fuck right off, k thanks
"Sorry, I suck at texting"
You're 9th in line on my date list
"I'll let you know"
No
"I'm not mad, just disappointed"
I'm being dramatic and you should feel guilty
"Good luck on your search"
Fuck you and die slow
"Ok."
I am now angry AF
"I think you are really sweet"
I'm not attracted to you but maybe we can be friends
"I'll call you later and we can work out the details"
Don't wait by the phone because I most likely won't call.