Hello. I love you. Just thought you should know.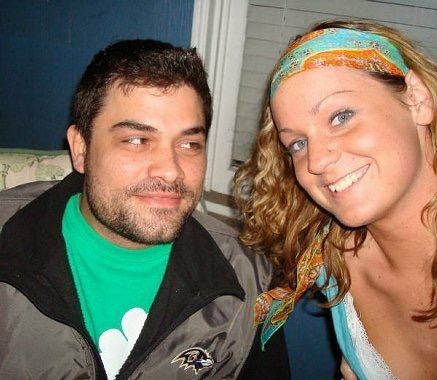 "Hi. I miss you."
That is something I always used to send to you. Now I wish that was enough to accurately describe how I feel, but it doesn't, not even close. It's been almost two months that you have been gone now. Everyday is different, but today was especially hard. For me, it still doesn't feel real. The fact that you aren't coming back, that I can't text you, talk to you, or even that you won't ever really read this.
"Everything happens for a reason" this is a statement that I have always firmly stood behind. There is no way we meet people by accident. I believe that each person comes into our lives to contribute something, and whether it be positive or negative, it's all important. I have met some incredible people along the way, who have in some way helped to shape the person I have become today. But no one like you. You were special. You had a purpose. I saw myself in you. I got lost with you. We were kindred spirits. We had the same sense of humor, confidence, competitiveness, even work schedules. You were cocky and impossible, much like me. Although this sometimes put strain on the relationship, you also possessed my same forgiving heart, which allowed you to accept me when I acted like a certified crazy person.
You helped teach me more about life and loving then I ever think anyone ever will, you changed everything, you changed me. The universe fought for us, for our souls to be together, to meet, because if you hadn't been part of my life, who knows what kind of person I would be today. I've spent this last month tirelessly reading back through what remains of communication between the two of us. Most of the time it makes me angry because I still have some much I want to say to you. I wonder if you know that. I wonder if you look down on everyone who misses you still and I wonder if it bothers you how all of us still cry over you being gone.
Sometimes I lay awake at night consumed by the thought of you and our memories and everything I didn't get to say and everything we didn't get to do. I wish I would have been able to say goodbye. Even if I don't think it would have made this any easier, or any less sad. I'm sorry that I let years go by without seeing you. I'm sorry that I allowed texting and social media to become the main source of communication in our friendship. I'm sorry I let both us become so consumed with the business of our ever changing lives that we missed out on so much time together. All these lessons that I've learned from this experience, I wish I could have learned while you were alive. Life is so short. Today, tomorrow, or even in the next hour someone's life can change forever. It's pretty scary actually. We never know when will be the last time we see someone. Adam, you taught me to make more time for the people I care about. Whether it's a text, phone call or a visit, I make the time now. I hug people tighter now too. You also taught me that. Your smile will be one that I will never forget. I don't think anyone could forget it. There is not enough space in the world to write about the impact you had on my life. These couple hundred words will not do you justice in the slightest. I just wish you knew what a positive influence you were to everybody around you. You are truly loved and missed. I'll always be grateful for the time I got to spend with you during your journey here. Your friendship was one of kind. I hit the lottery because I was lucky enough to be in your path. I'll forever be missing you.
Till I see you again,
Kate