Summits, Sunsets, and Subways: Our 7 State in 6 Days New England Road Trip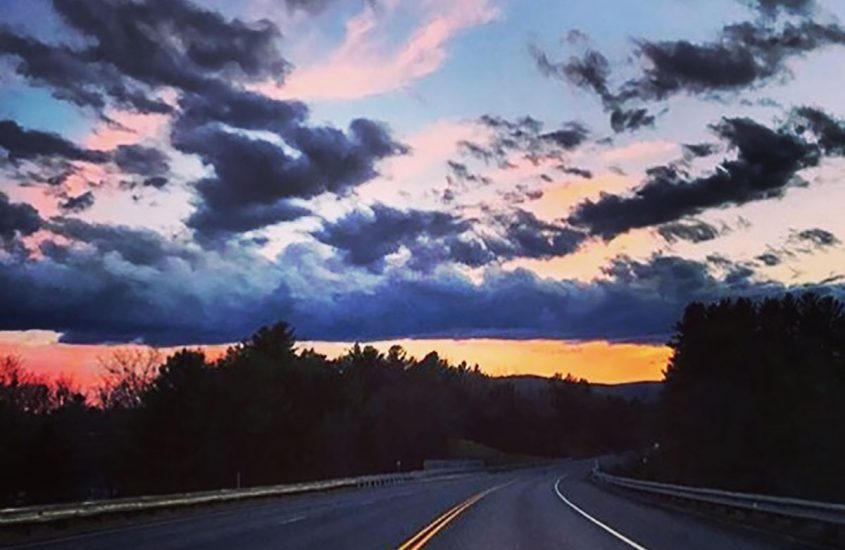 The Northeast is a collection of six states- Connecticut, Maine, Massachusetts, New Hampshire, Rhode Island and Vermont. This region is better known as New England and is without question one of the most beautiful and peaceful areas of the country. A road trip to this beautiful area has been on my bucket list for a very long time.
New England Road Trip Itinerary
DAY 1 - Lake Orion, MI - Utica, NY
After grabbing a few coffees and a quick oil change, Joe and I hit the road around 4:00 pm on Friday evening. We dove headfirst into the road-tripping in hopes of making it as far Northeast as possible before we both surrendered to ourselves to sleep. The first day's travels took us as far as Utica, NY (about 7.5 hours) before we could barely keep our eyes open. We pulled off at the nearest rest stop, climbed into the back of the Subaru, and made camp for the night.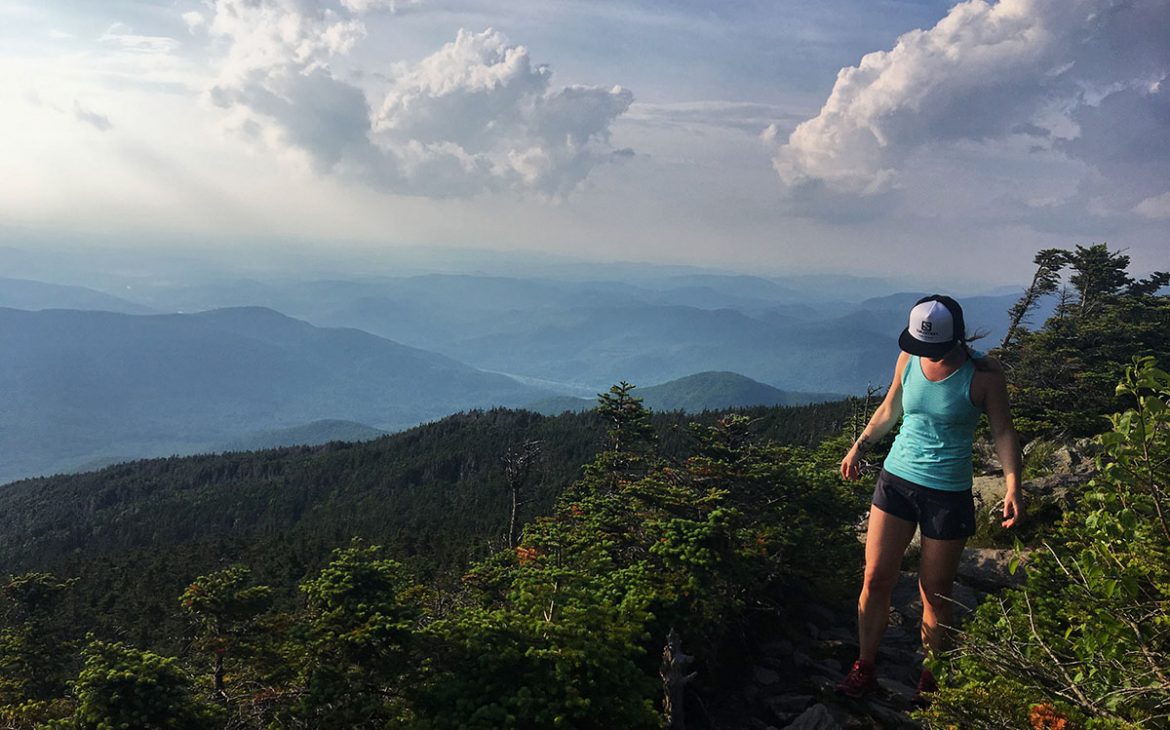 DAY 2 - Utica, NY - Huntington, VT
We didn't sleep much the first night. Maybe 5 or 6 hours. In the morning, the once peaceful rest area was bustling with cars, trucks, and commuters. We hopped inside for a quick bathroom break and a coffee recharge for the road. We cleaned our teeth in the parking lot, then we were back on the move. Driving up through the Adirondack mountains first thing in the morning kept us happy and entertained. The early morning sun and steam beamed through the trees and guided our way around the winding mountain roads. We hit Vermont around 11:00 am. Grabbed a few provisions at a local store and headed straight for the Camel's Hump trailhead.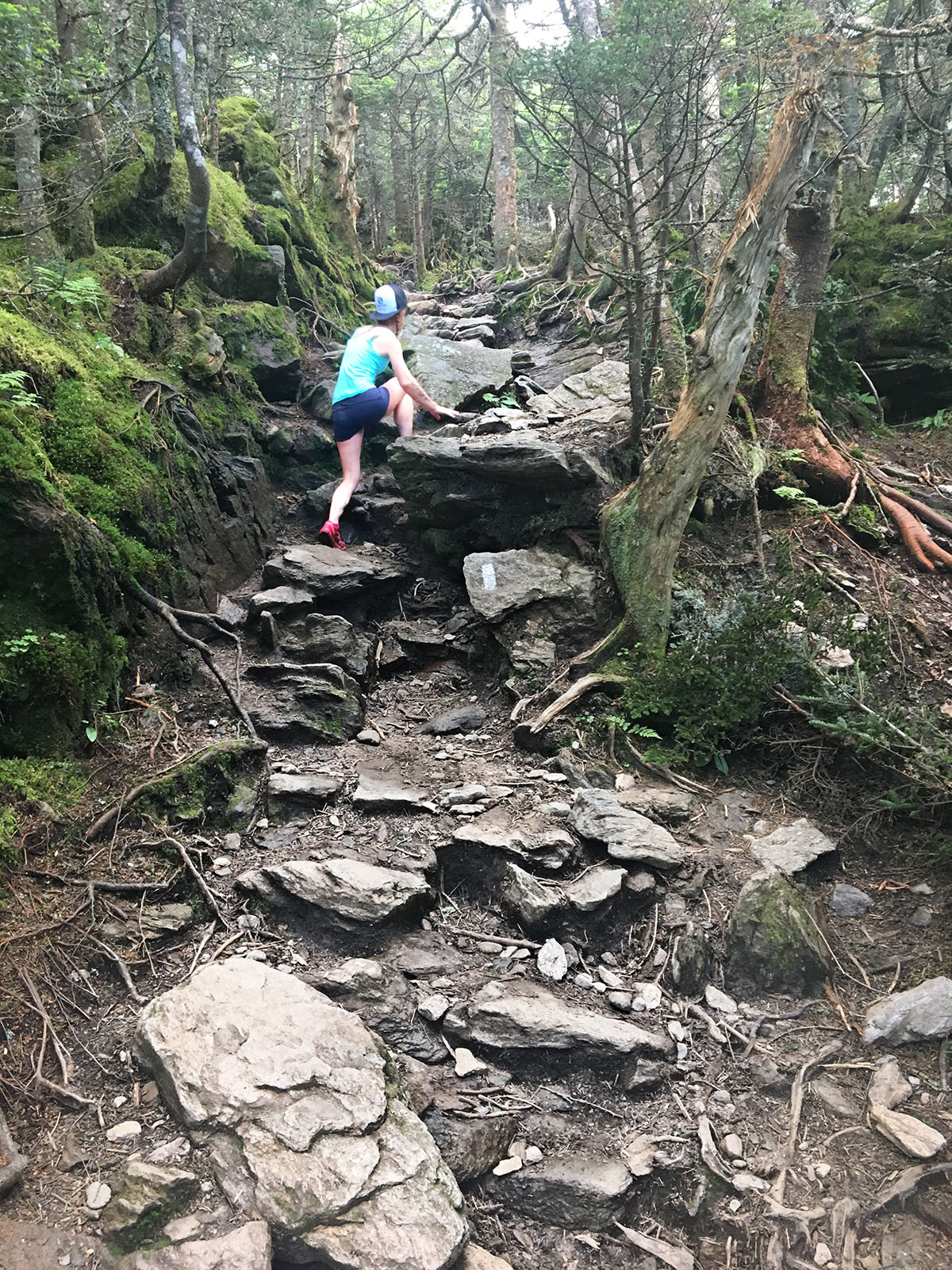 The Green Mountains and Camels Hump
Camel's Hump is a well-known mountain in Vermont that has a distinctive dromedary-like shape. Because of its distinctive profile, it's probably the state's most recognized mountain. This particular area came highly recommended to us due to the gorgeous 360-degree views that the summit offers.
By the time we arrived, it was already into the steaming hot mid-afternoon. The temps were in the high nineties and the humidity was nearly unbearable. We had heard of a backcountry site just up the mountain about a mile, so my husband and I decided to stop off there first, set up camp, and put down some of our gear. We were greeted by a friendly ranger who took our $5 and showed us to an empty sight. He also mentioned the campground had recently had some issues with bears getting into people's tents. So, he kindly walked us to the designated food storage bins and dining area. We thanked him and began to set up our camp for the night.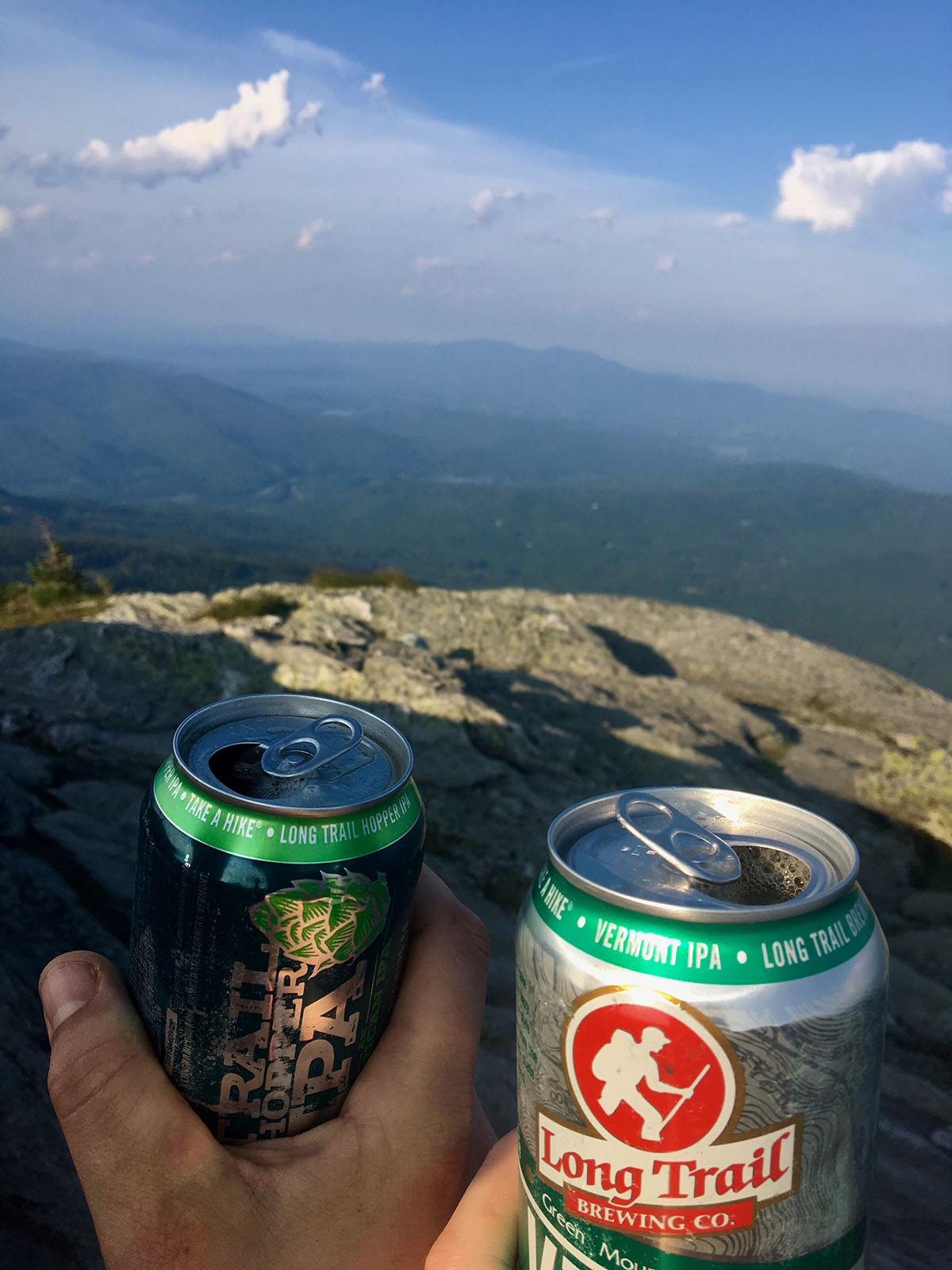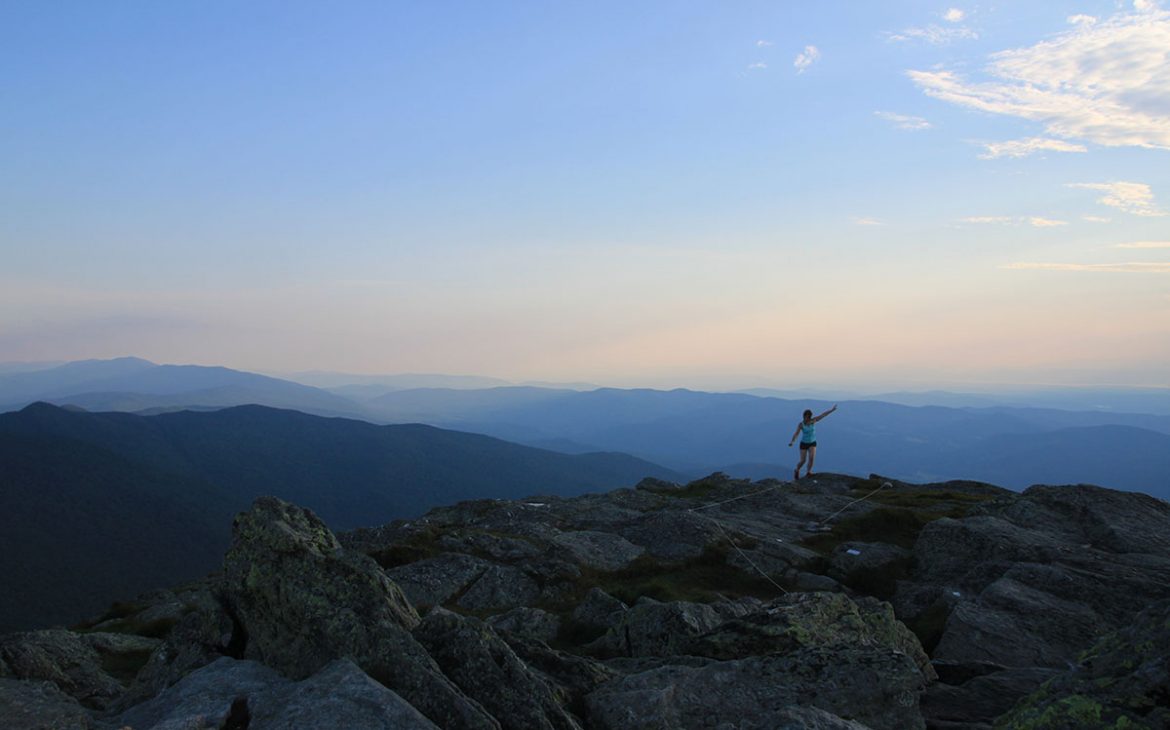 About an hour later we headed out for the summit. Since now it was later in the day, we hoped that some of the crowds had cleared out. The trail itself was only about 3 miles but a steady incline with many ups & downs. In addition, there were many steep sections over rocks that were slippery, even when dry! We took our time and eventually scrambled to the top. Once we arrived, we were thrilled to find we were the only people at the summit for the sunset. We settled in and found some nice areas to enjoy our personal experience on the summit. We were thrilled by the multitude of magnificent views in all directions.
We decided to leave just before the sunset to ensure we made it back to camp before nightfall. The return hike seemed twice as long. Joe became convinced halfway down that we'd somehow gotten onto the wrong trail despite the fact that we were going down the same way we came up. Eventually, we made it back to camp and tore into our dehydrated backcountry dinner with excitement. Despite our issues with the return leg of our journey, it was still a fun adventure and a highly recommended hike.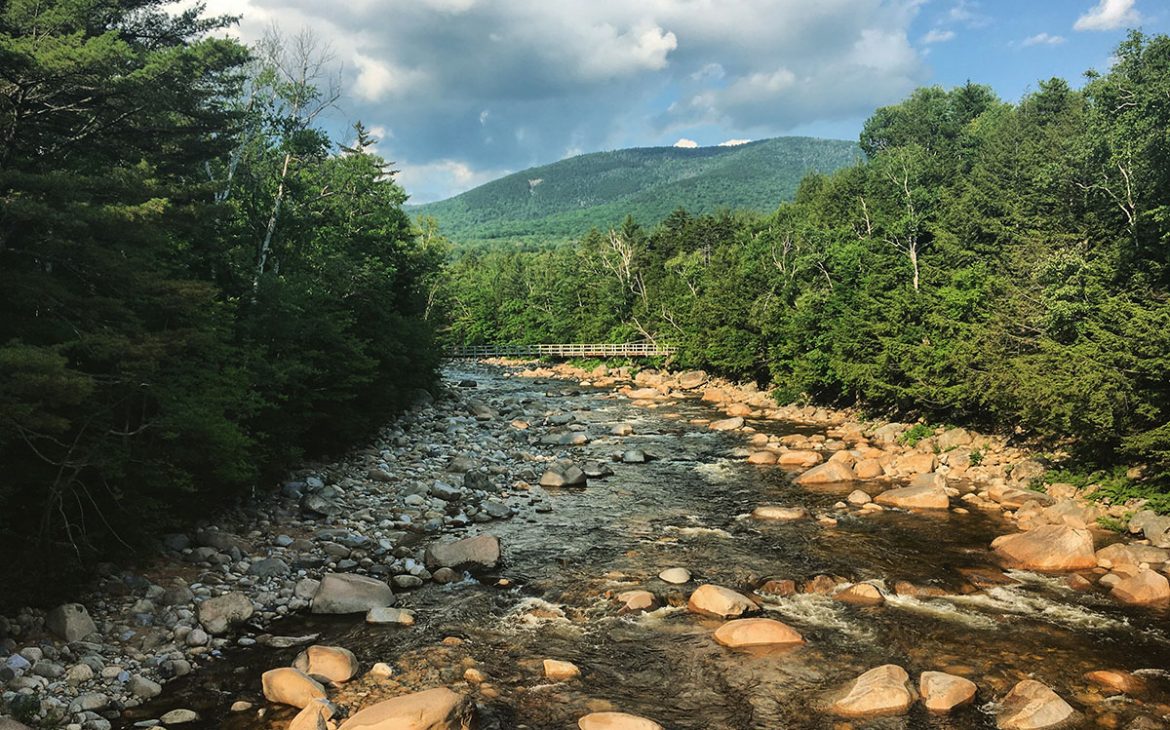 DAY 3- Huntington, VT - Lincoln, NH
Driving towards New Hampshire from our location in Vermont was filled with beautiful scenery, much like the rest of New England. We drove nearly 2.5 hours through steep and winding mountain roads up to Hancock Campground in Lincoln. We even found a great spot by the river to cool off and clean some of the sweat and dirt off of our bodies.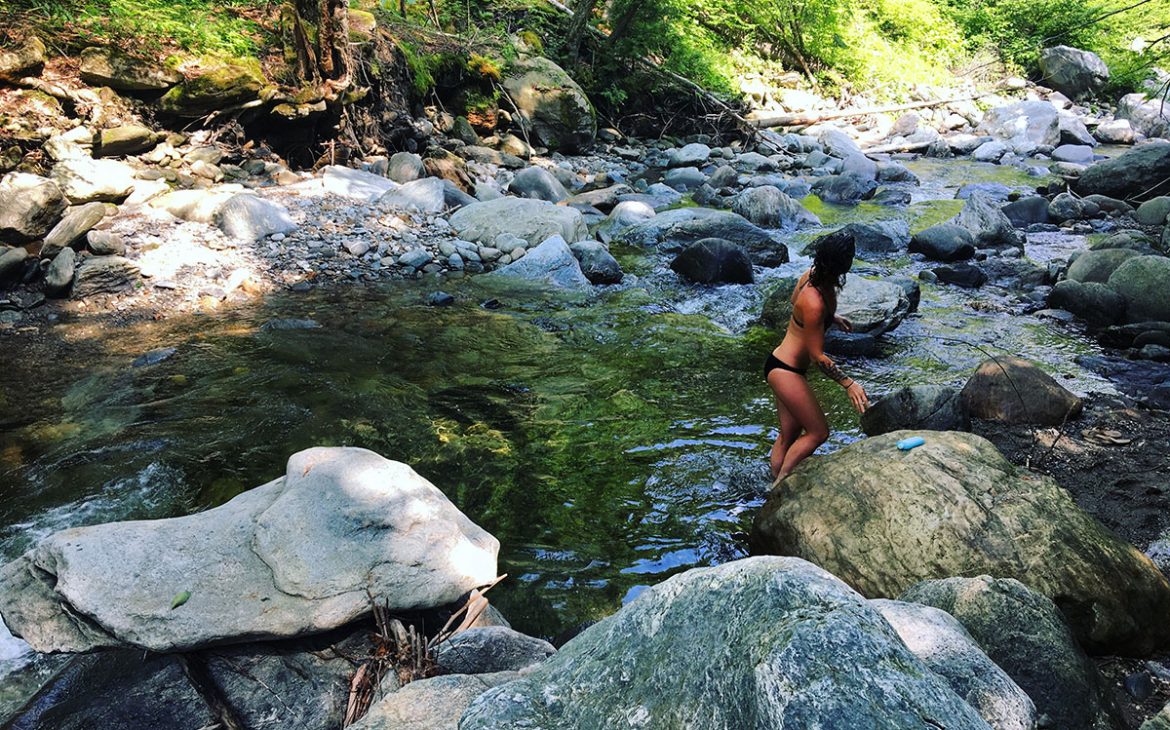 Hancock Campground & White Mountain National Forest
Just five miles east of Lincoln, Hancock Campground is an adventurers' wonderland. Located at the western end of the scenic Kancamagus Highway, this campground serves as an excellent place to start your White Mountain adventure. Campsites are rustic, first come, first serve shaded spots. The nearby Lincoln Woods Visitor Center made for an excellent jumping-off point onto numerous hiking trails that lead into the Pemigewasset Wilderness. We didn't have much time so we chose to do a few short hikes then cooled off with some swimming. Later that night after returning I bummed around the campfire while Joe dipped his line in the river that ran through our site.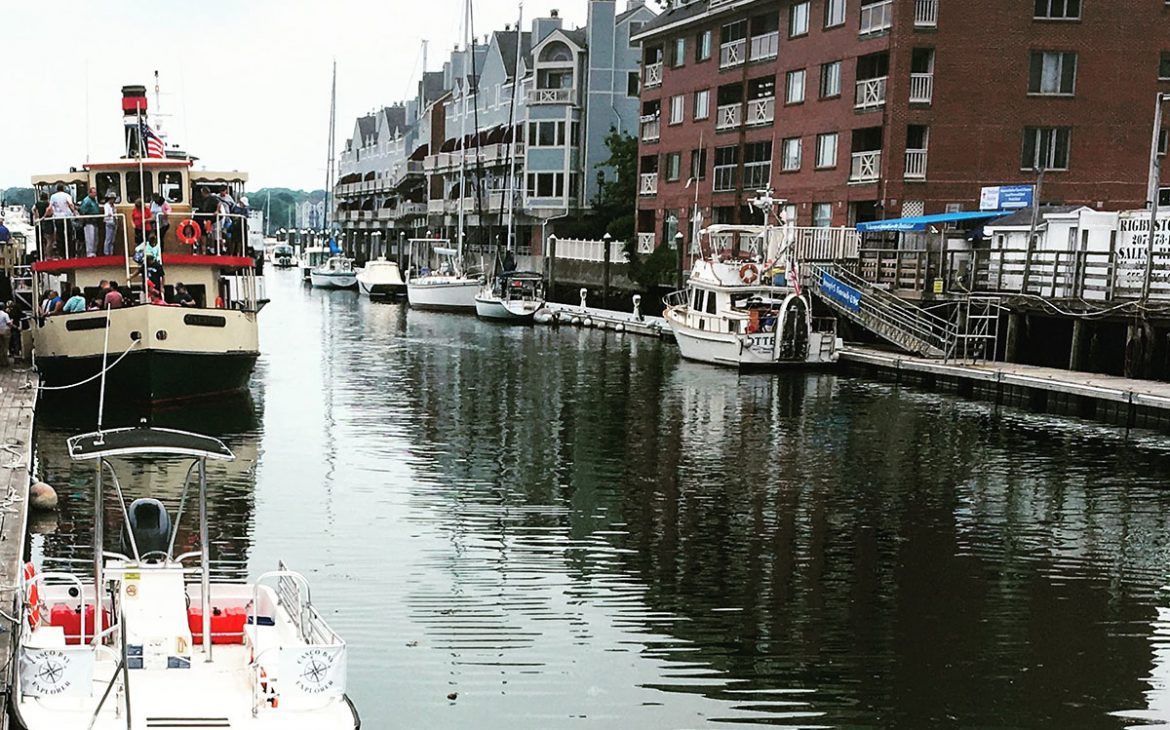 DAY 4 - Portland, ME - Boston, MA - Cape Cod, MA
Monday was a big day. In hindsight, I probably packed a little too much travel into this day. But, time was ticking on and we still had so much to see. We woke up early and hit the road. We continued our trek onto Portland, Maine, and spent our afternoon exploring the coastline and enjoying beers in a small pub called The Market Bar.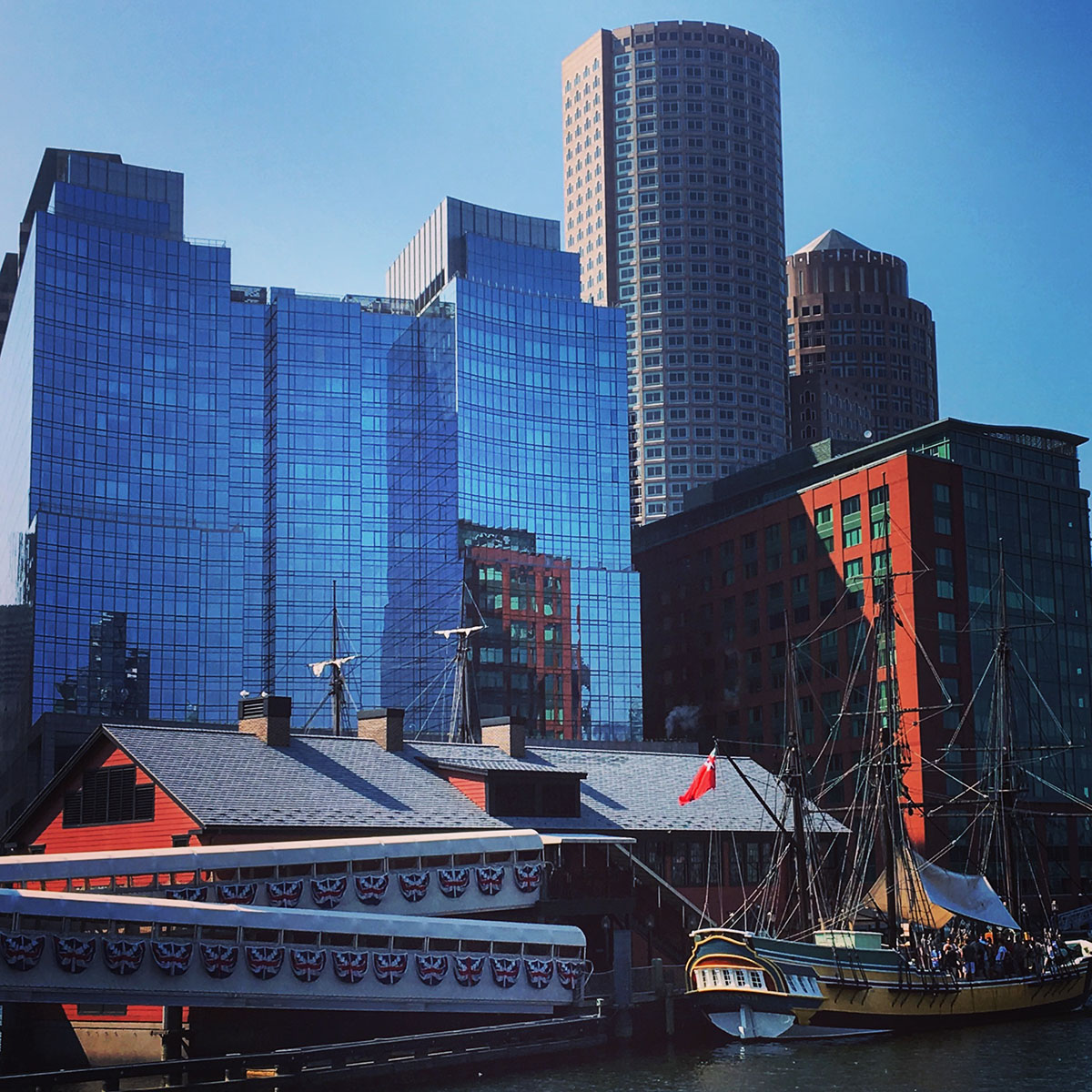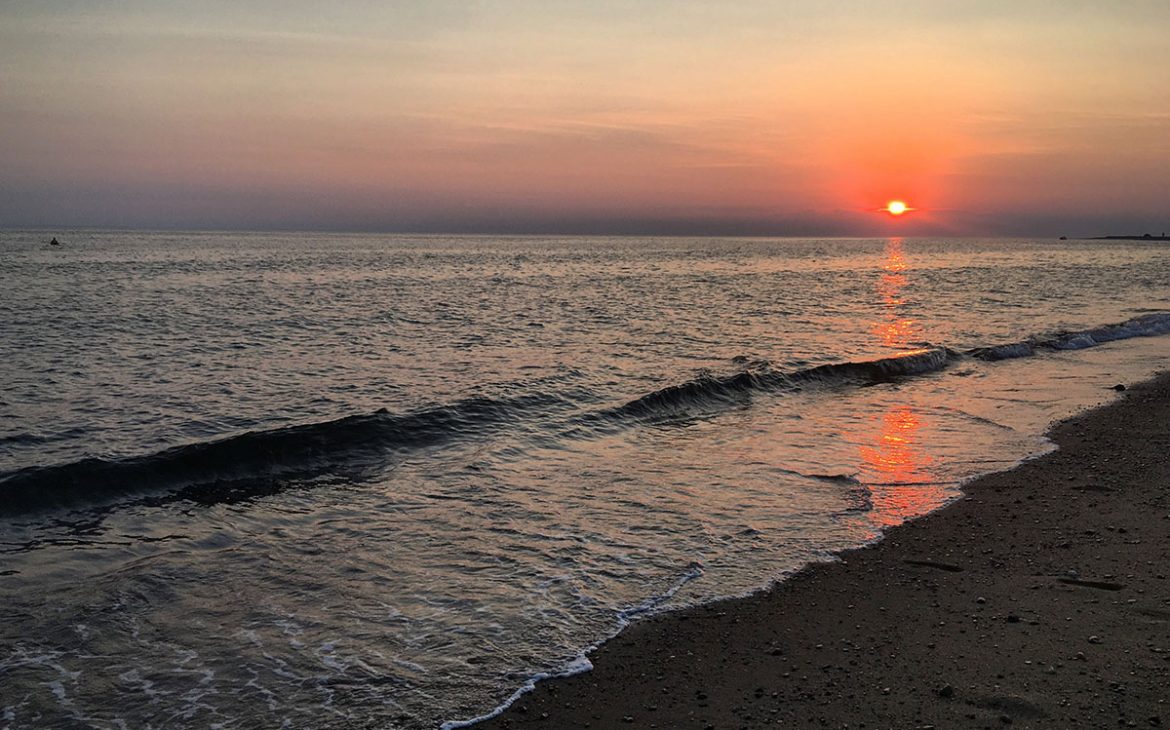 Later that afternoon we jumped back into the car and pushed down into Boston, Massachusetts for some oysters and a pint. Boston was a beautiful city and I would have loved spending the entire afternoon there, but Cape Cod was waiting. We traveled down the coast and made it to Provincetown just in time for sunset. The beach was pristine and lit on fire with the reflection of the hot pink summer sky. We even saw seals playing and swimming about in search of dinner! After the sunset, we decided to cruise back toward our campsite which was in Nickerson State Park. But not before stopping off at a local eatery for some fresh fish and crab cakes.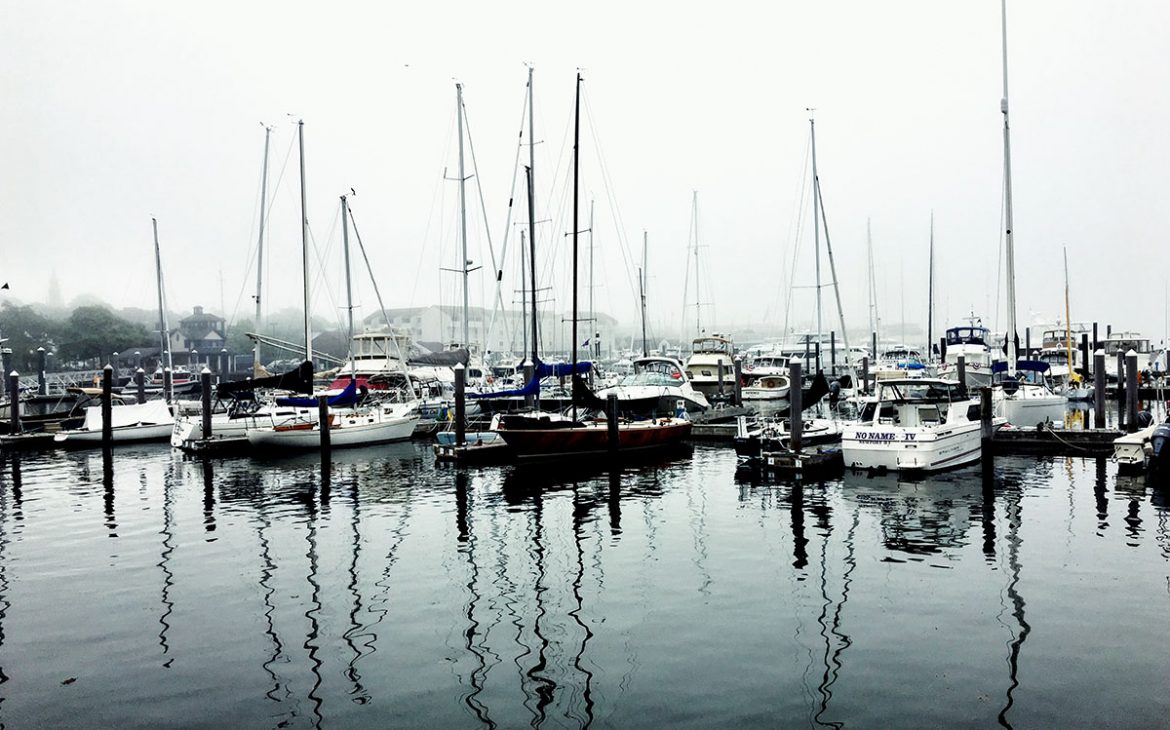 DAY 5 - Newport, RI - New Haven, CT
On Tuesday we woke early and started our journey towards New York City. We drove for about an hour and a half before stopping off in Newport, Rhode Island to stretch our legs and enjoy some brunch. We dined in a small cafe on the pier, a lobster roll, and fresh orange juice. Then made our way to the look for the Cliff Walk. Newport's Cliff Walk is an incredible 3.5-mile walk that showcases the town's beautiful, extravagant coastline and mansions.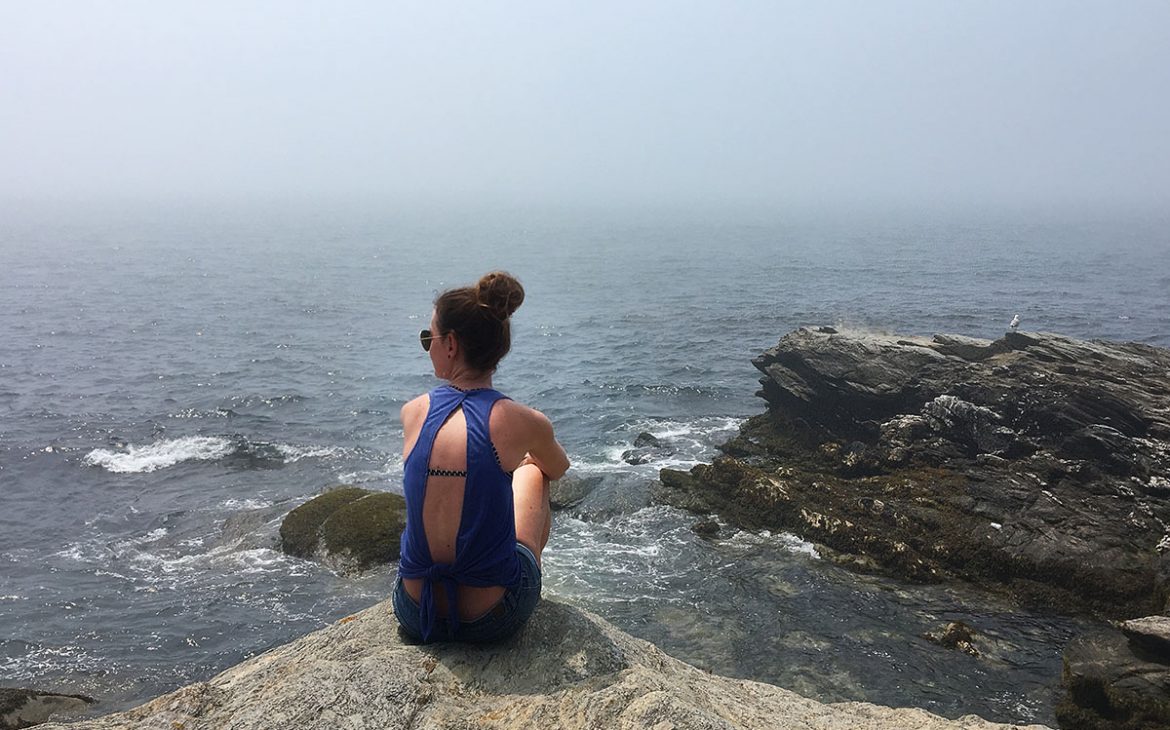 After our hike around Newport, we jumped back in the car and drove through Jamestown. Only stopping briefly for a quick swim on the shore. I think Connecticut got a little bit of a raw deal on our trip. The route through it was somewhat boring and we weren't really able to find anything we enjoyed en route to NYC. Truth be told we couldn't head too far off course, and I think that we were both a little anxious to get into the city.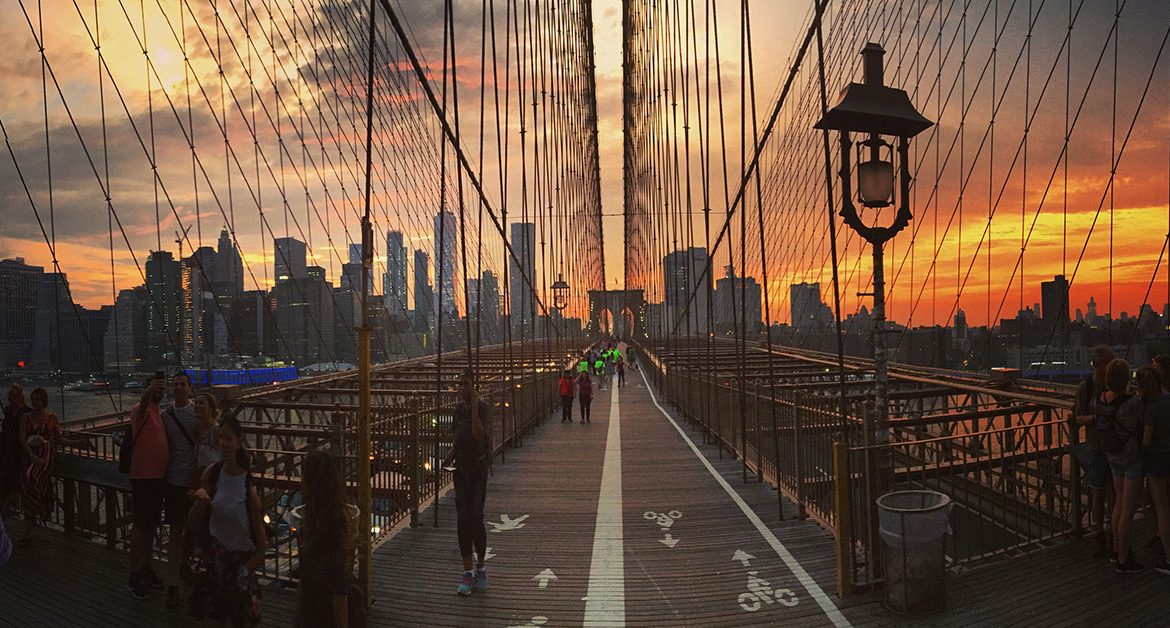 DAY 6 - New York, NY - Newark NJ
We arrived in New York City around 4:00 pm. Our Airbnb was in Harlem (camping wasn't an option in the city) so we found some parking and got checked in. Our host was absolutely delightful and she walked us through which subways to take and sites to see. We stayed out into the morning hours exploring under the bright city lights and eating food from the back of trucks. We ended the night with a hot summer walk back to our flat before collapsing into our rented pullout.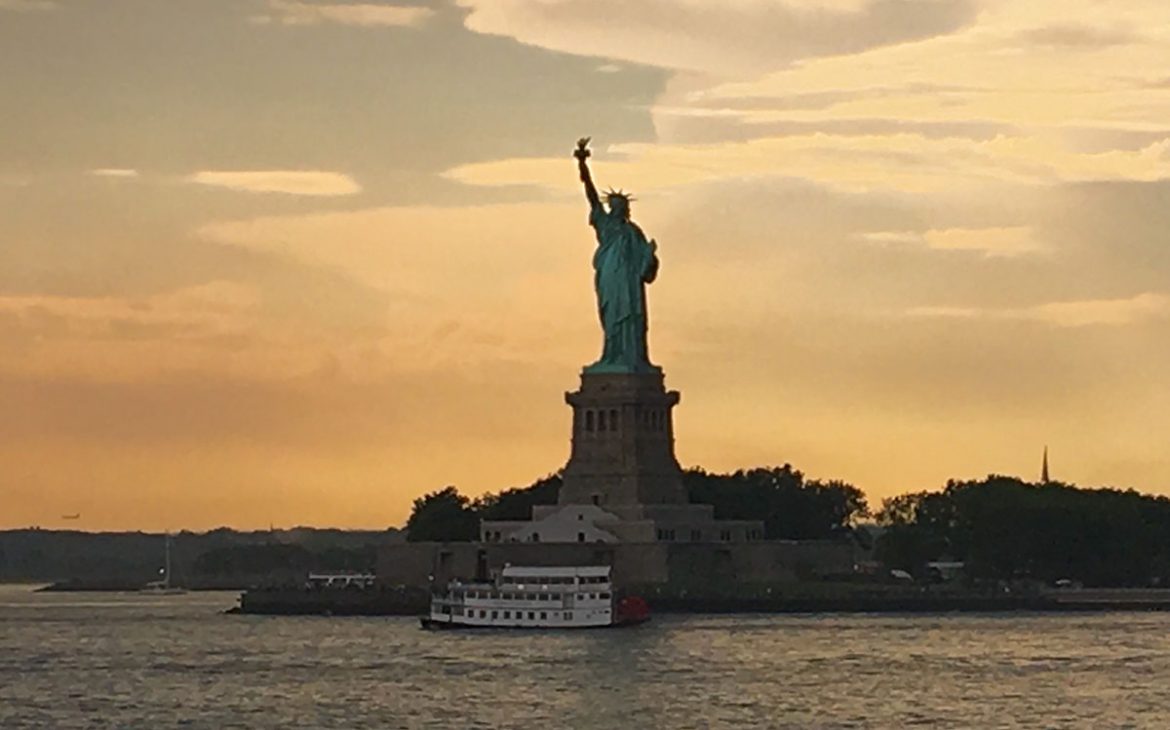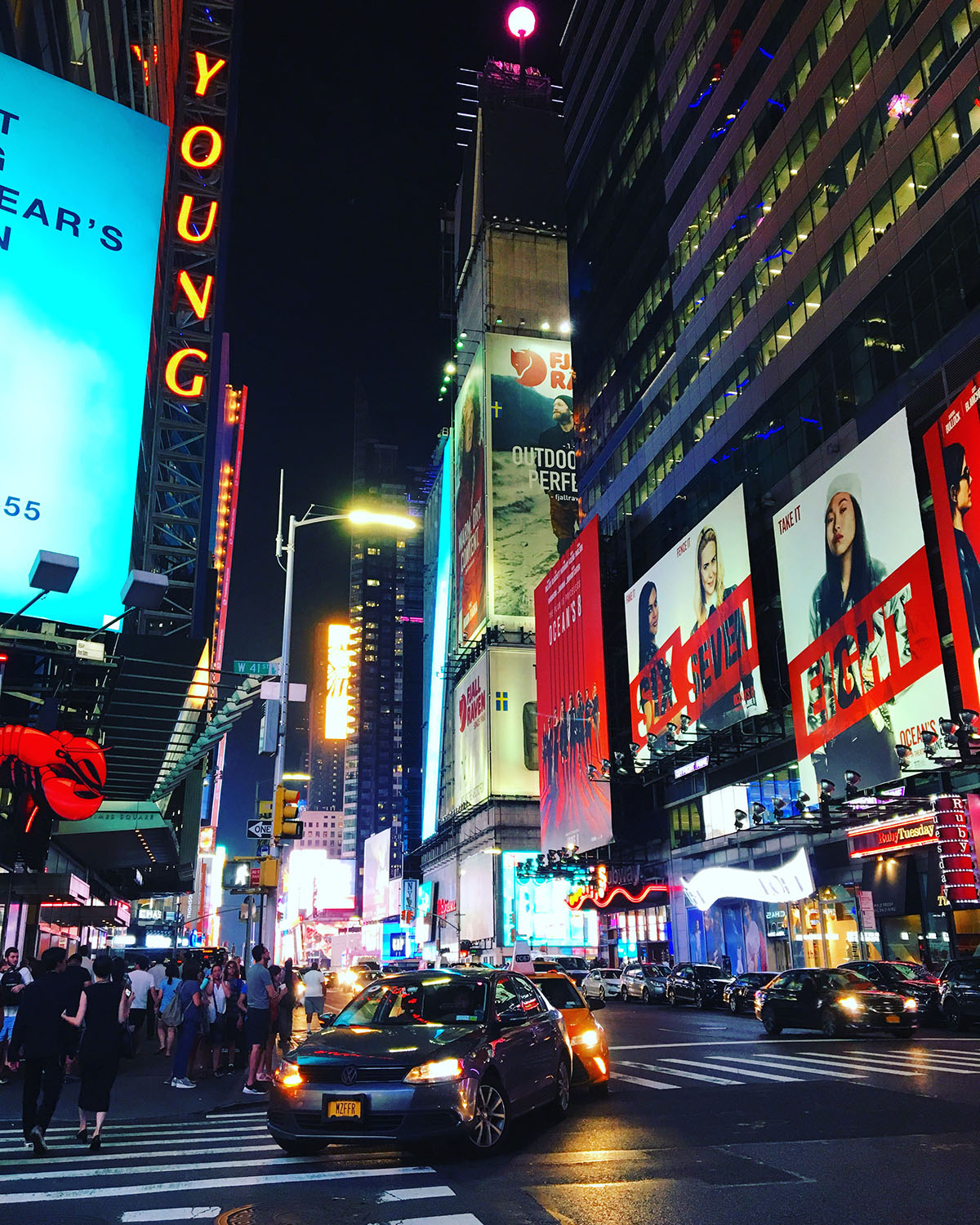 Joe woke me up at dawn to join him for a sunrise run through Central Park. But my exhaustion from the previous night forced me to decline and I would be lying if I said I still didn't regret it. We got a slow start and even considered sticking around for an additional day to see the fireworks in the city. But after much debate, we decided it was best to get back on the road for a little more sightseeing before the long ride home. Exhausted from our long journey we set off toward Michigan. New Jersey is not technically counted on the list of states we visited over our long weekend. But because we traveled through it on our way home, I wanted to include it for good measure.
Overall, we had an amazing time traveling across New England. I can't believe we managed to fit in seven states, and eat as many oysters as we did (ok, I) did. If I had to pick my favorite state it would absolutely have to be Vermont. Vermont's raw hiking trails, beautiful tall trees, and rolling hills set my soul on fire. Although, I will admit there is also something incredibly beautiful about Maine's rocky coastline and picture-perfect cities. Either way, it was an excellent way to spend our Fourth of July long weekend.